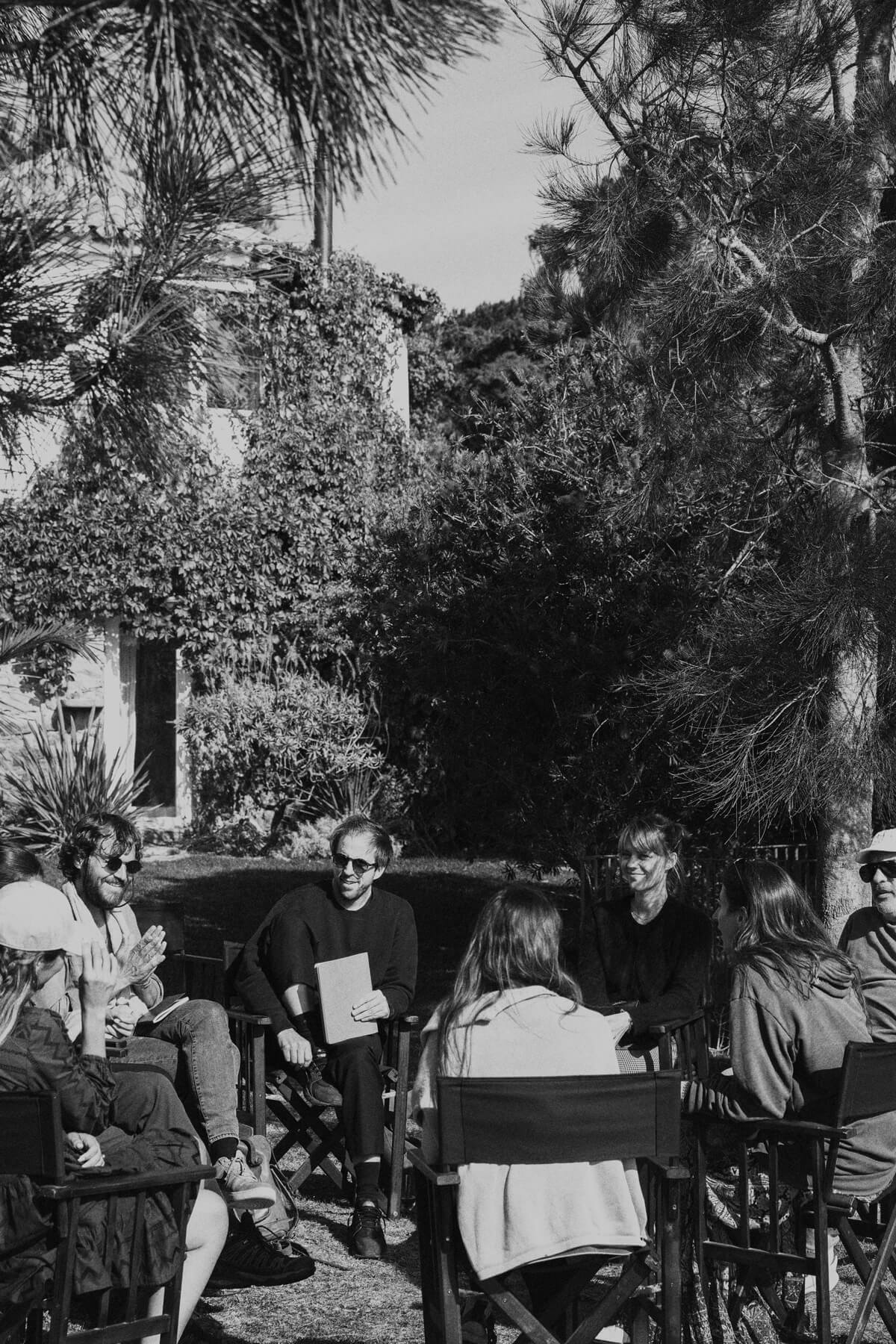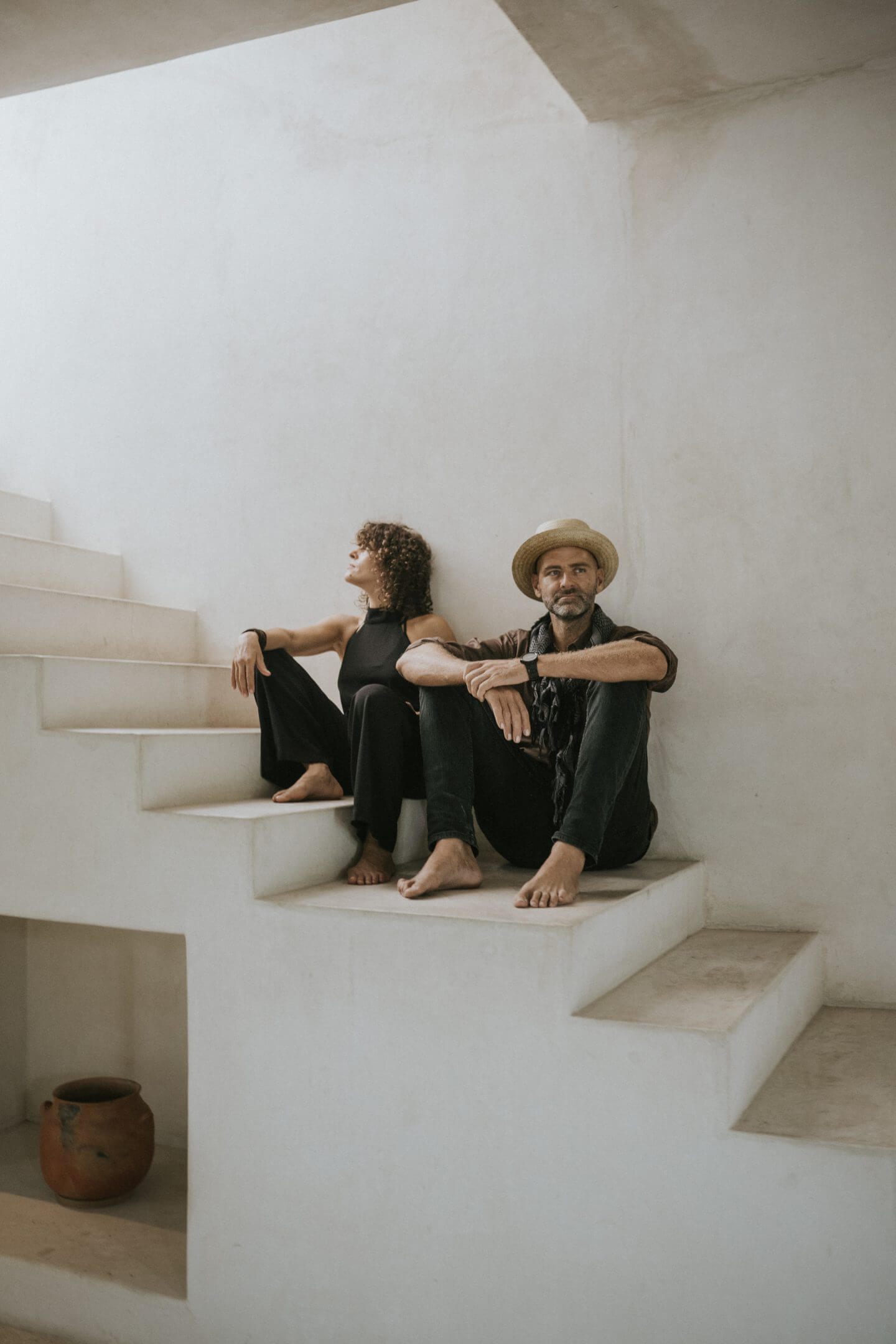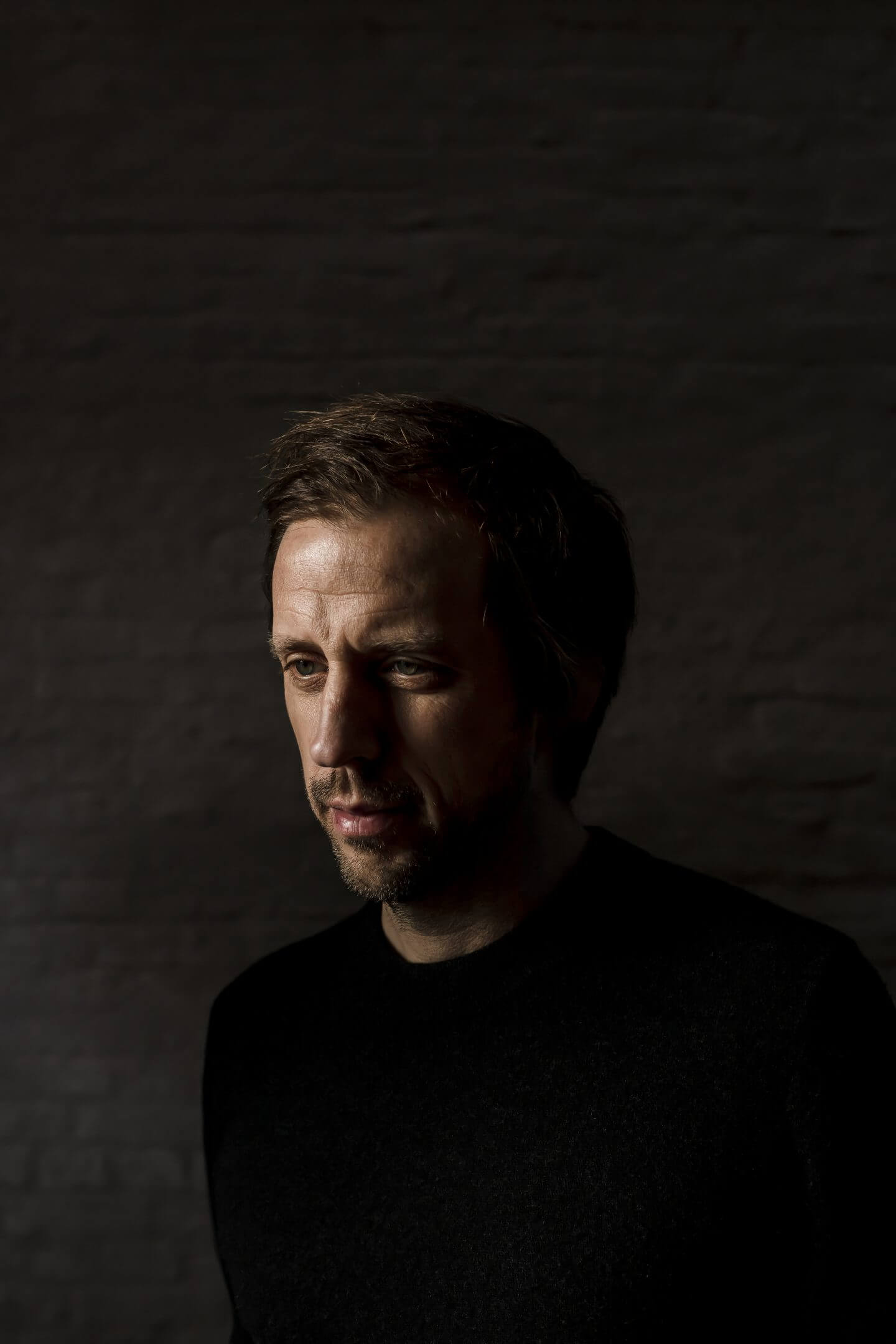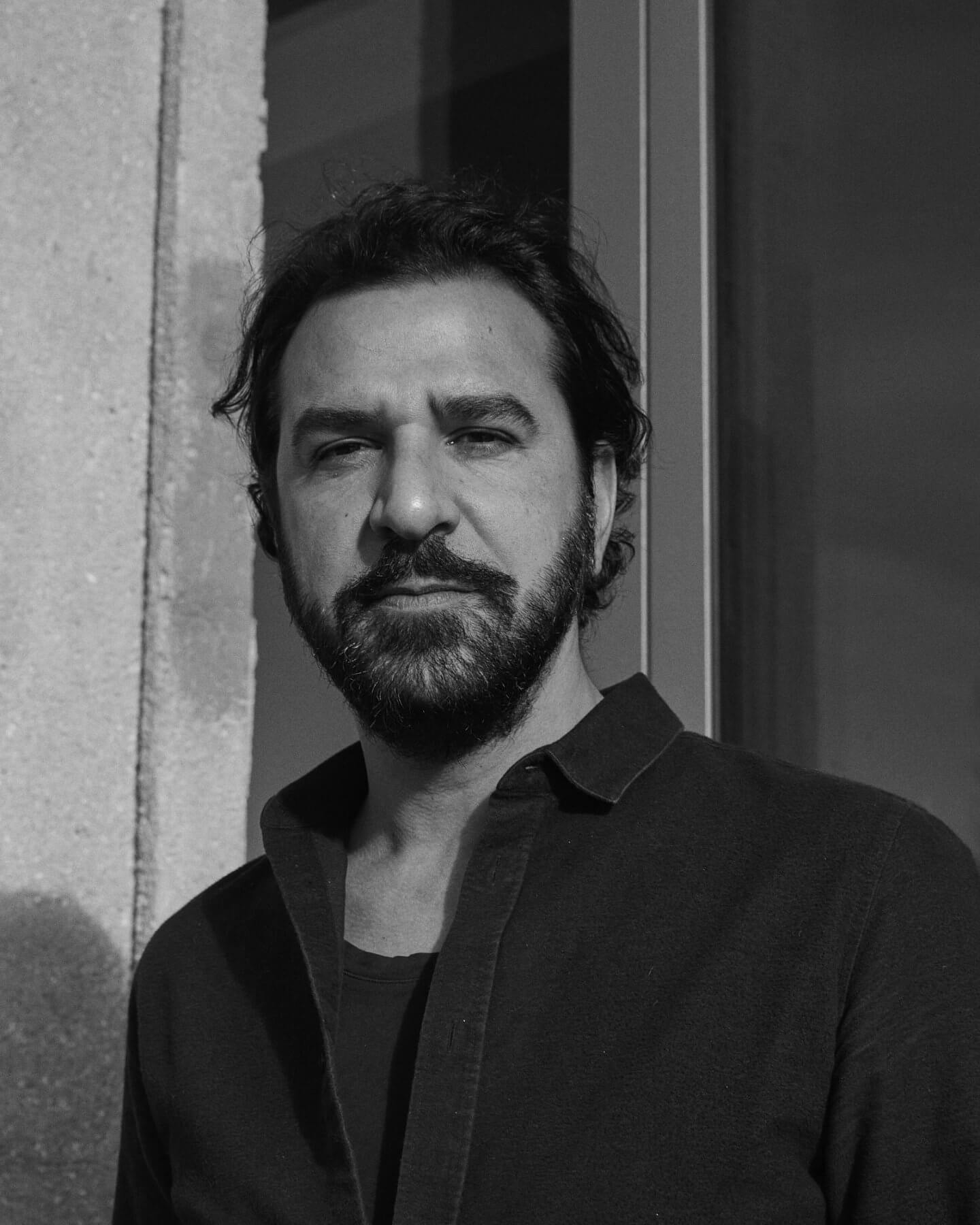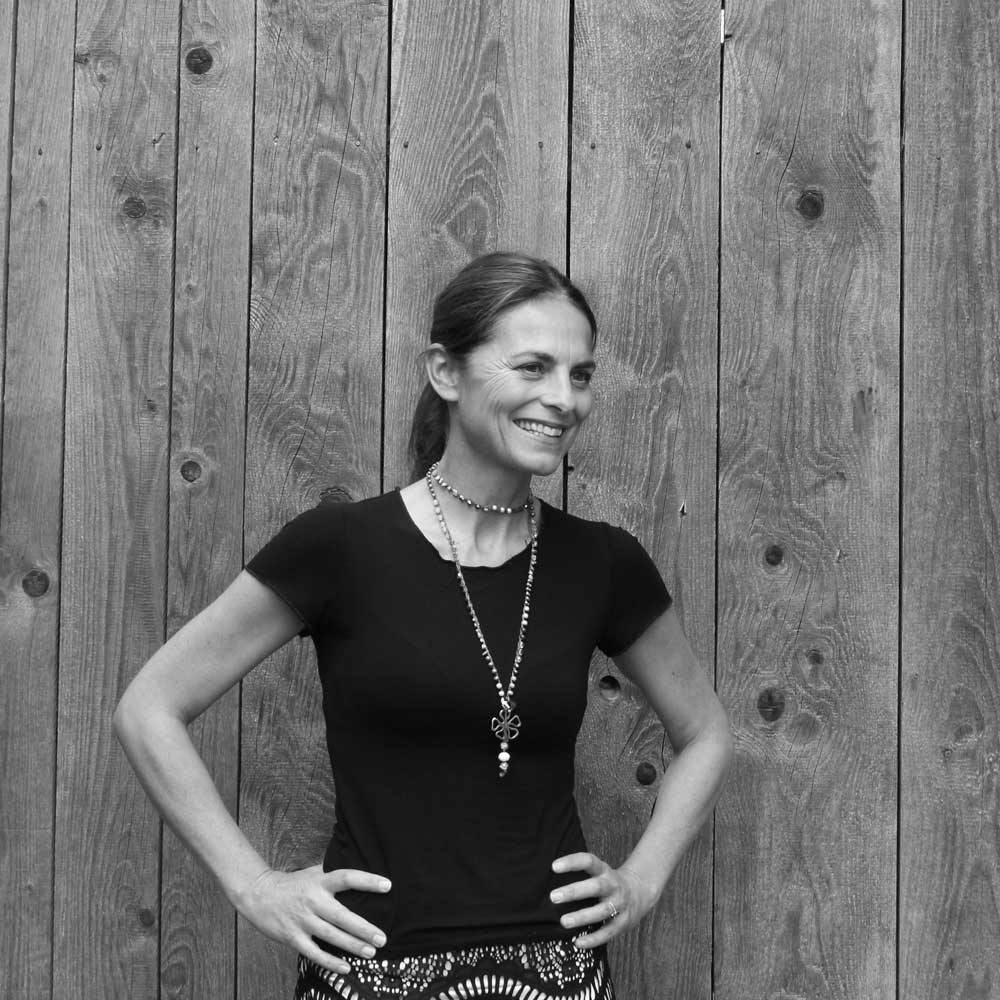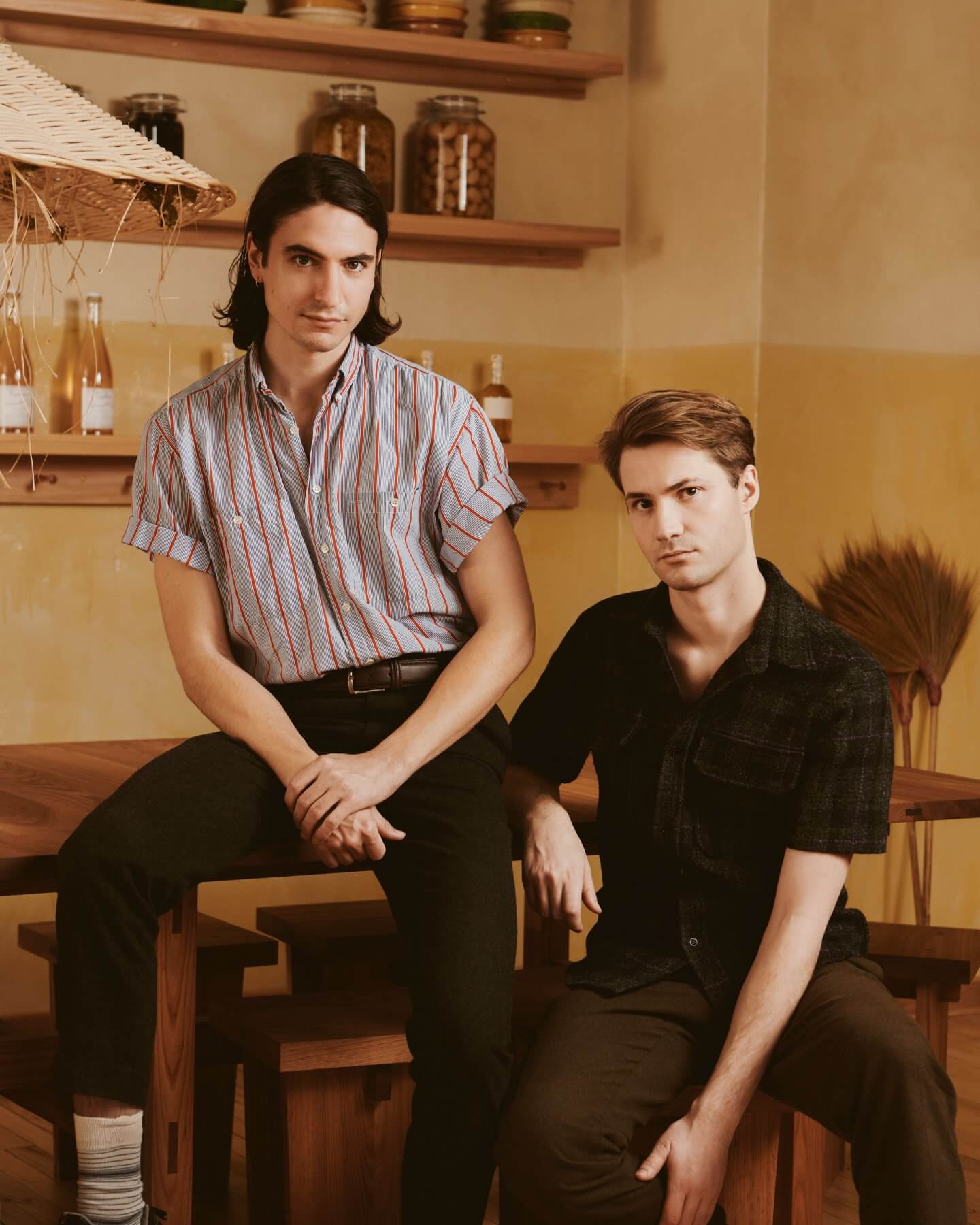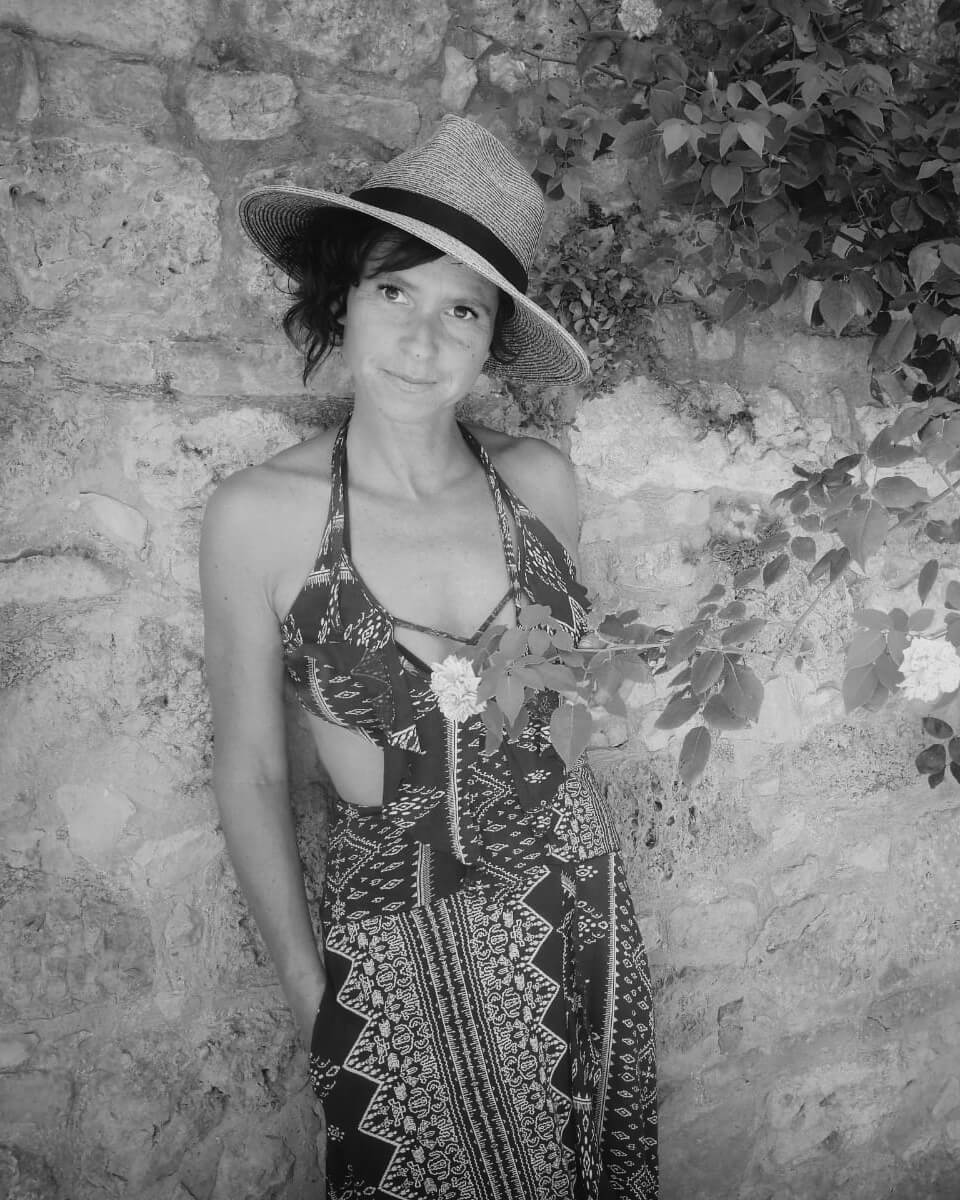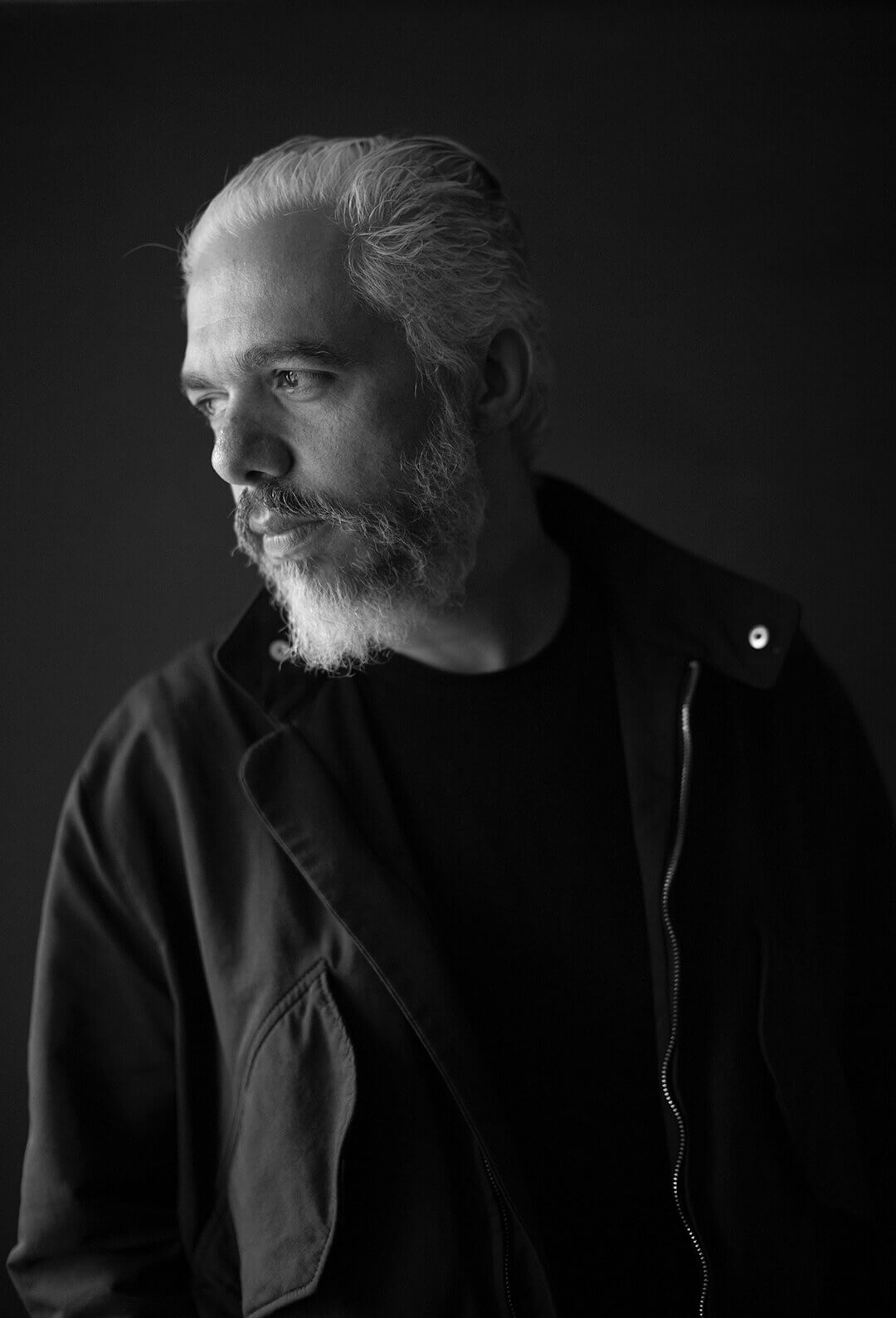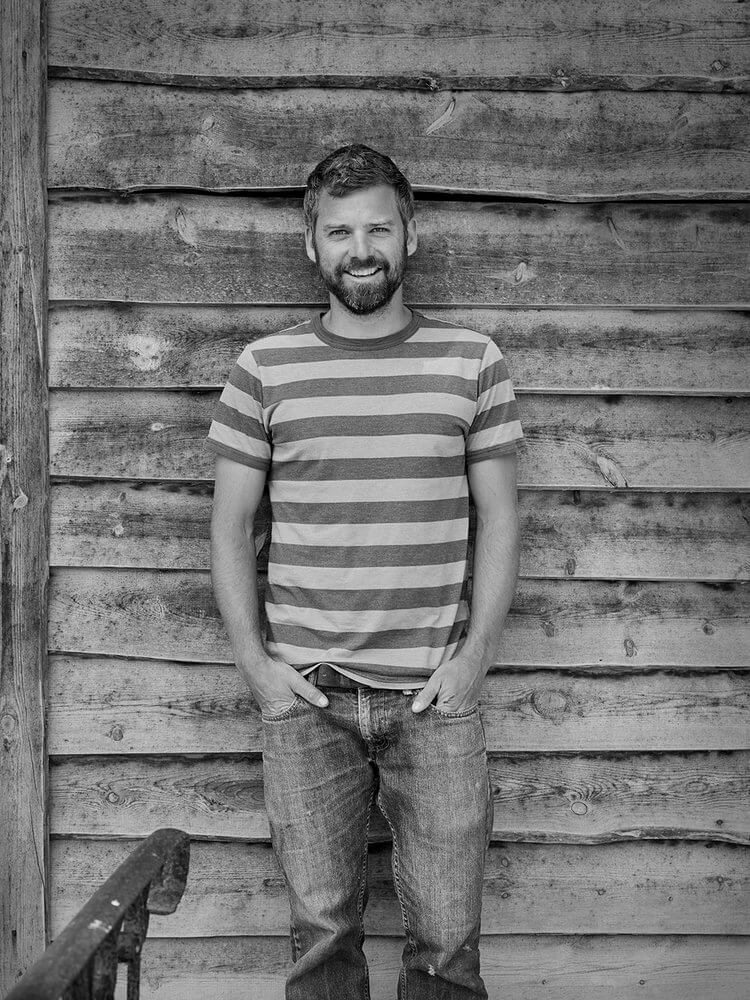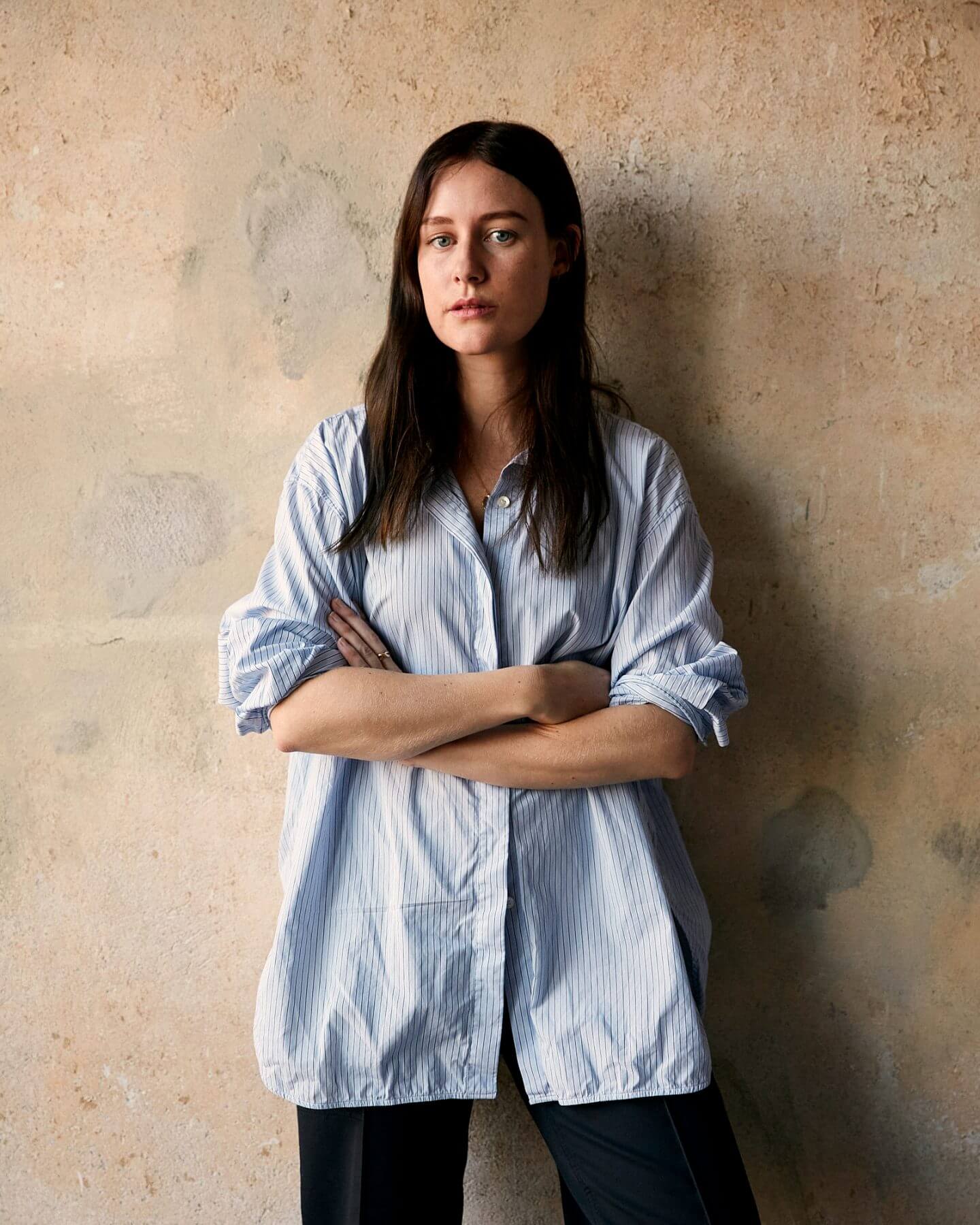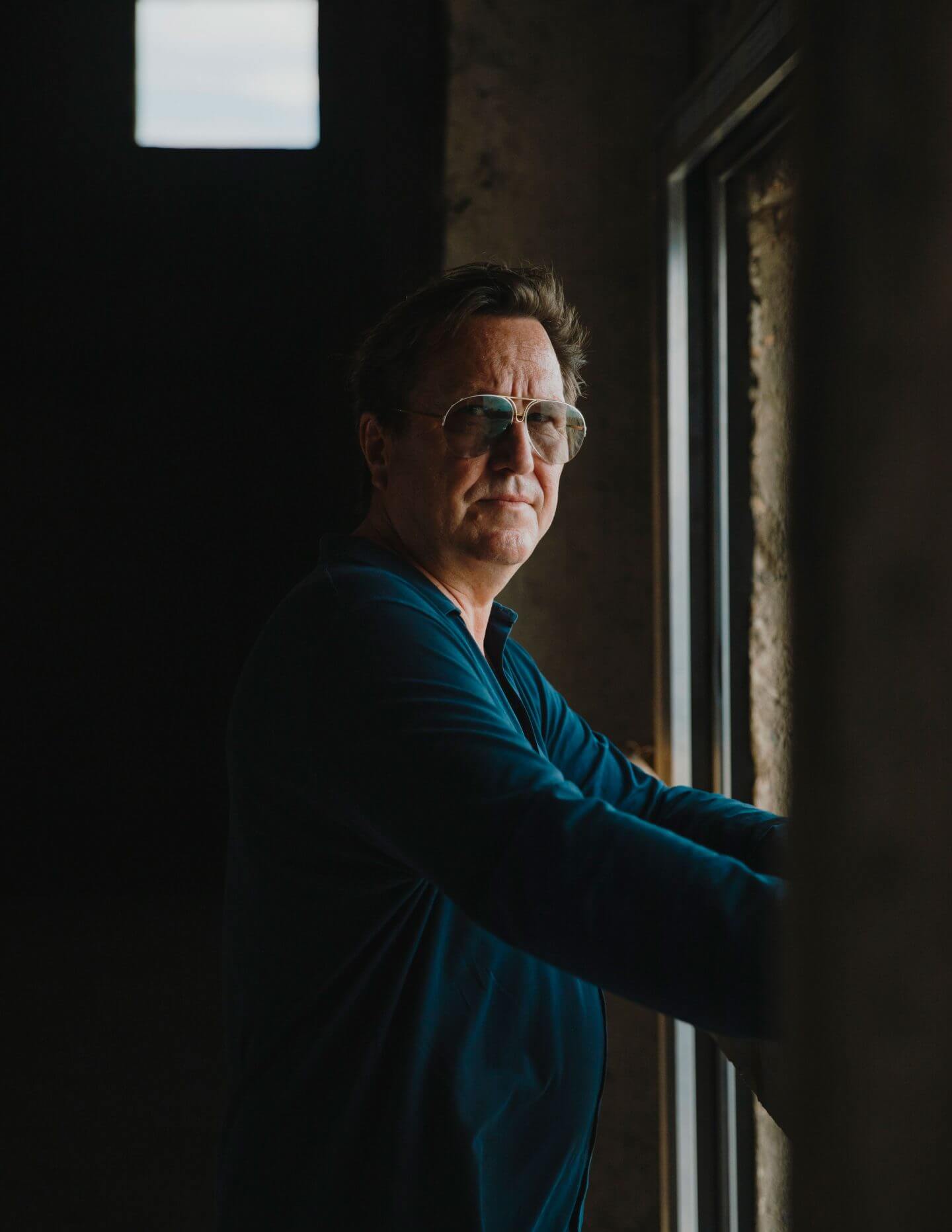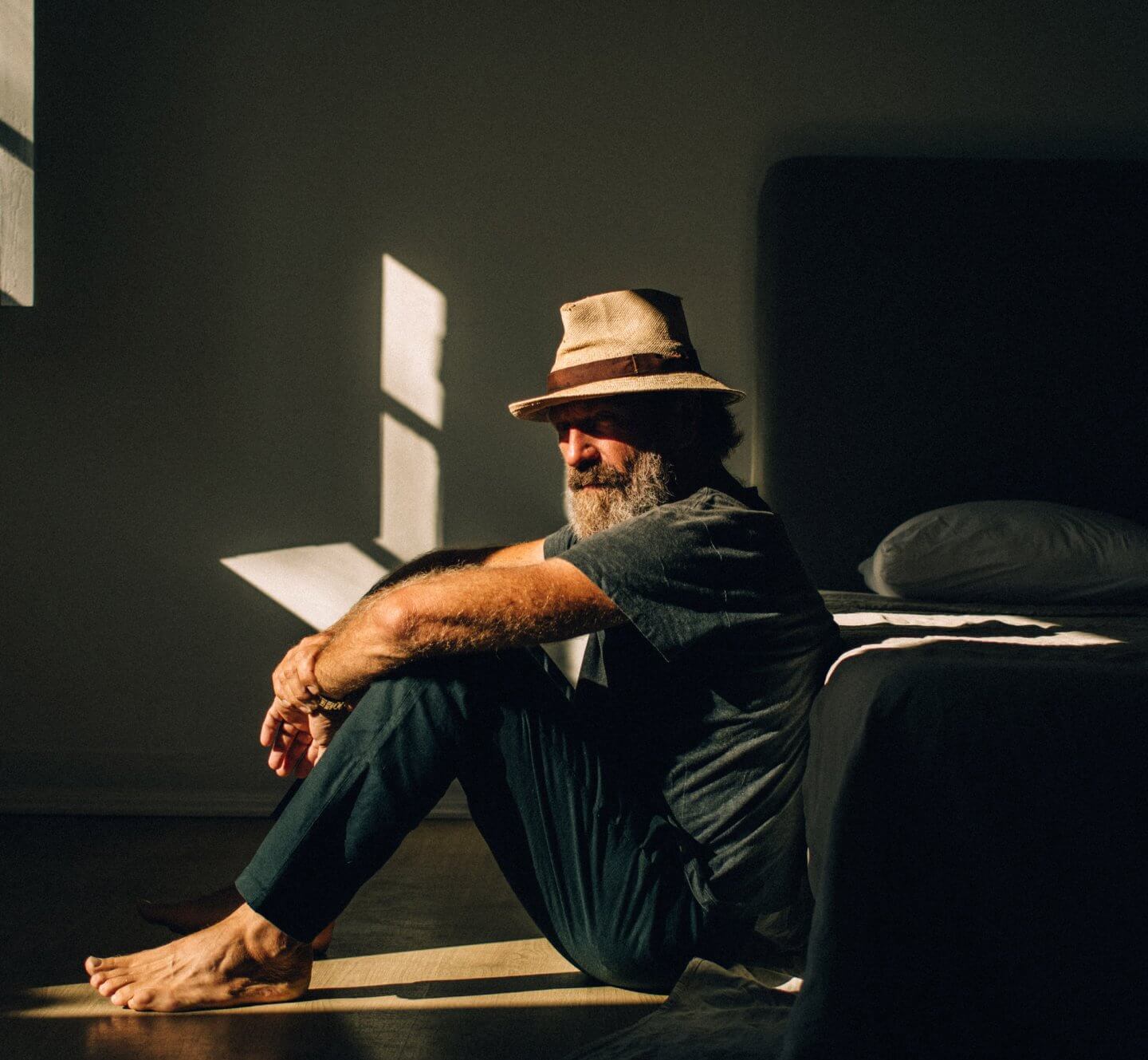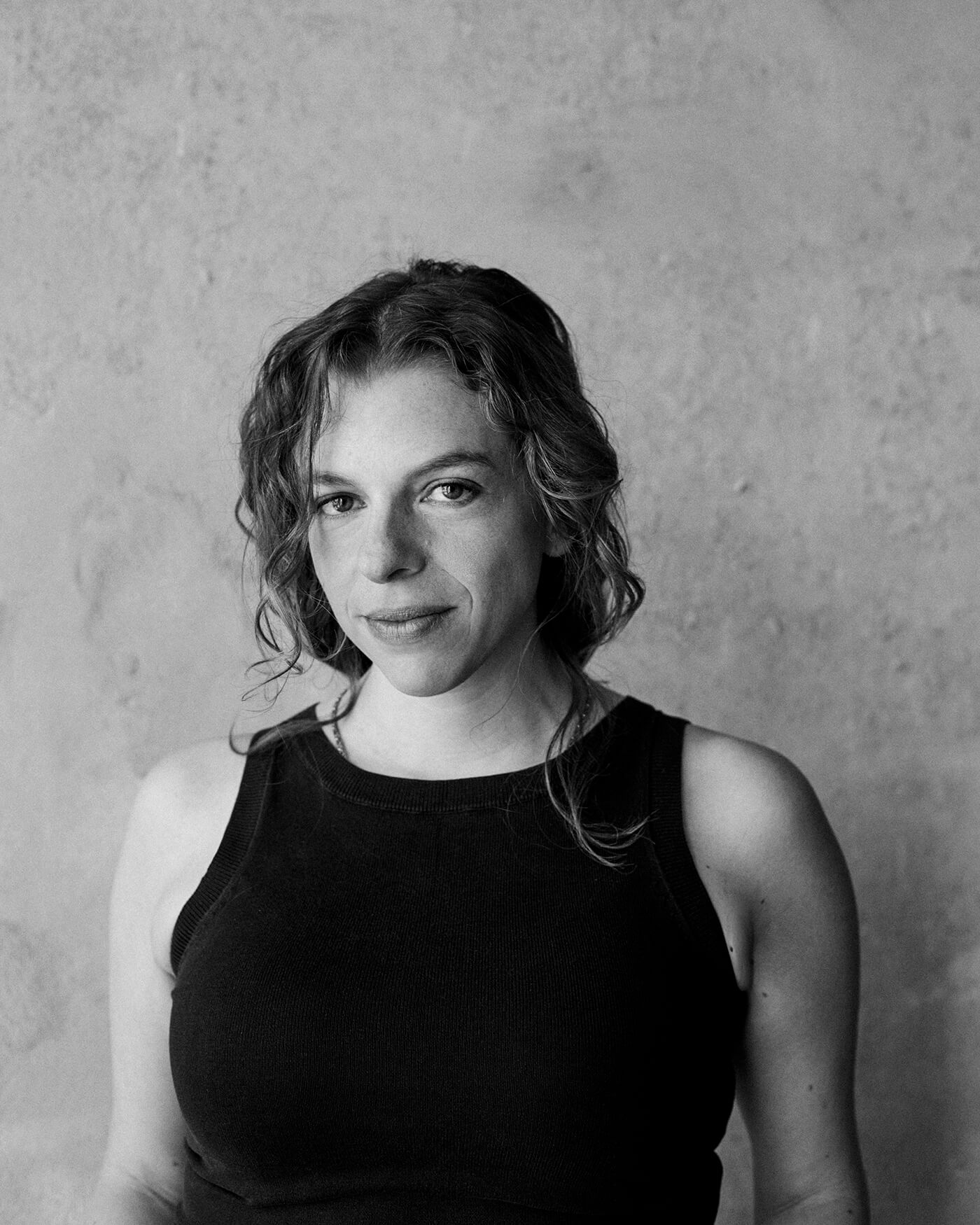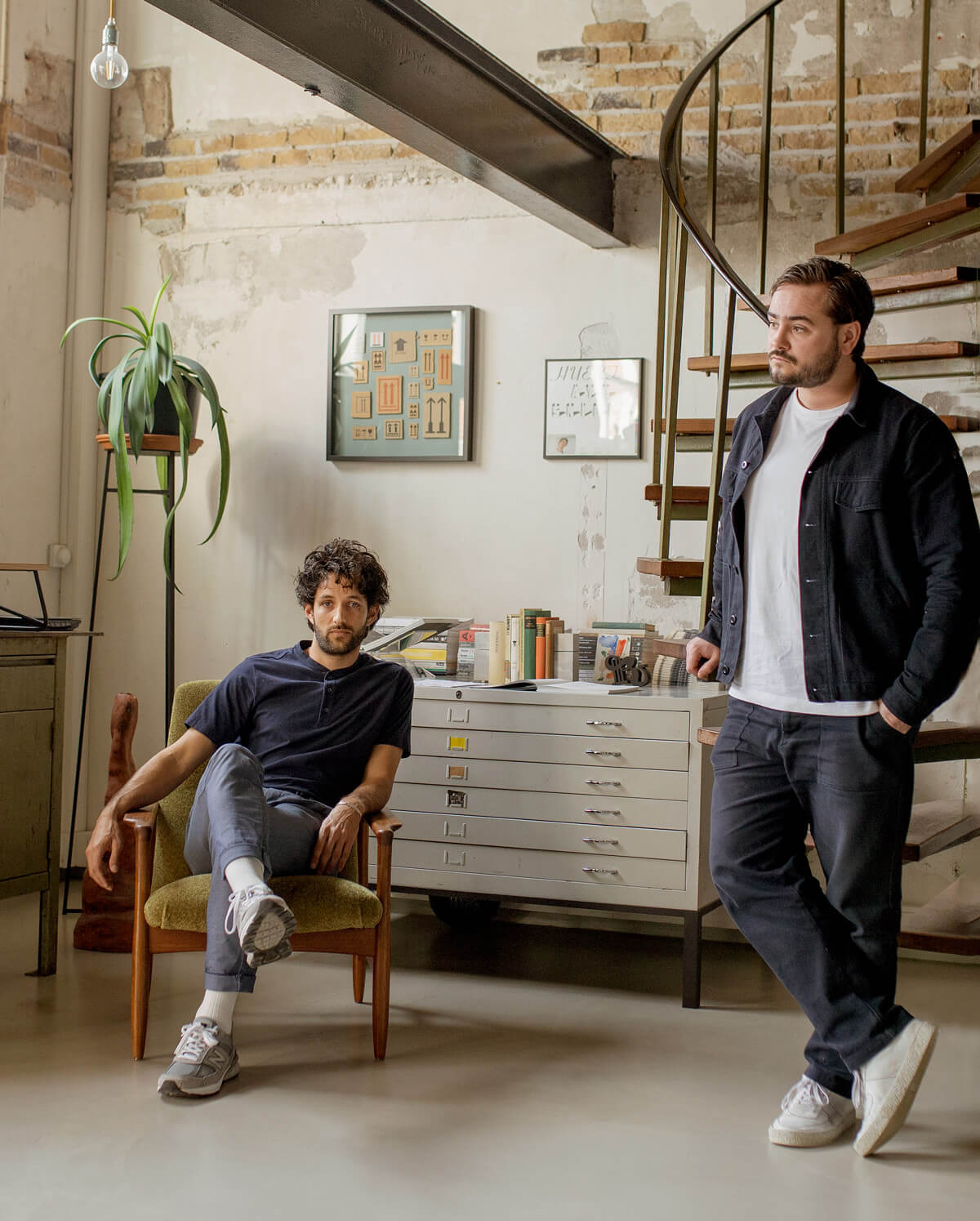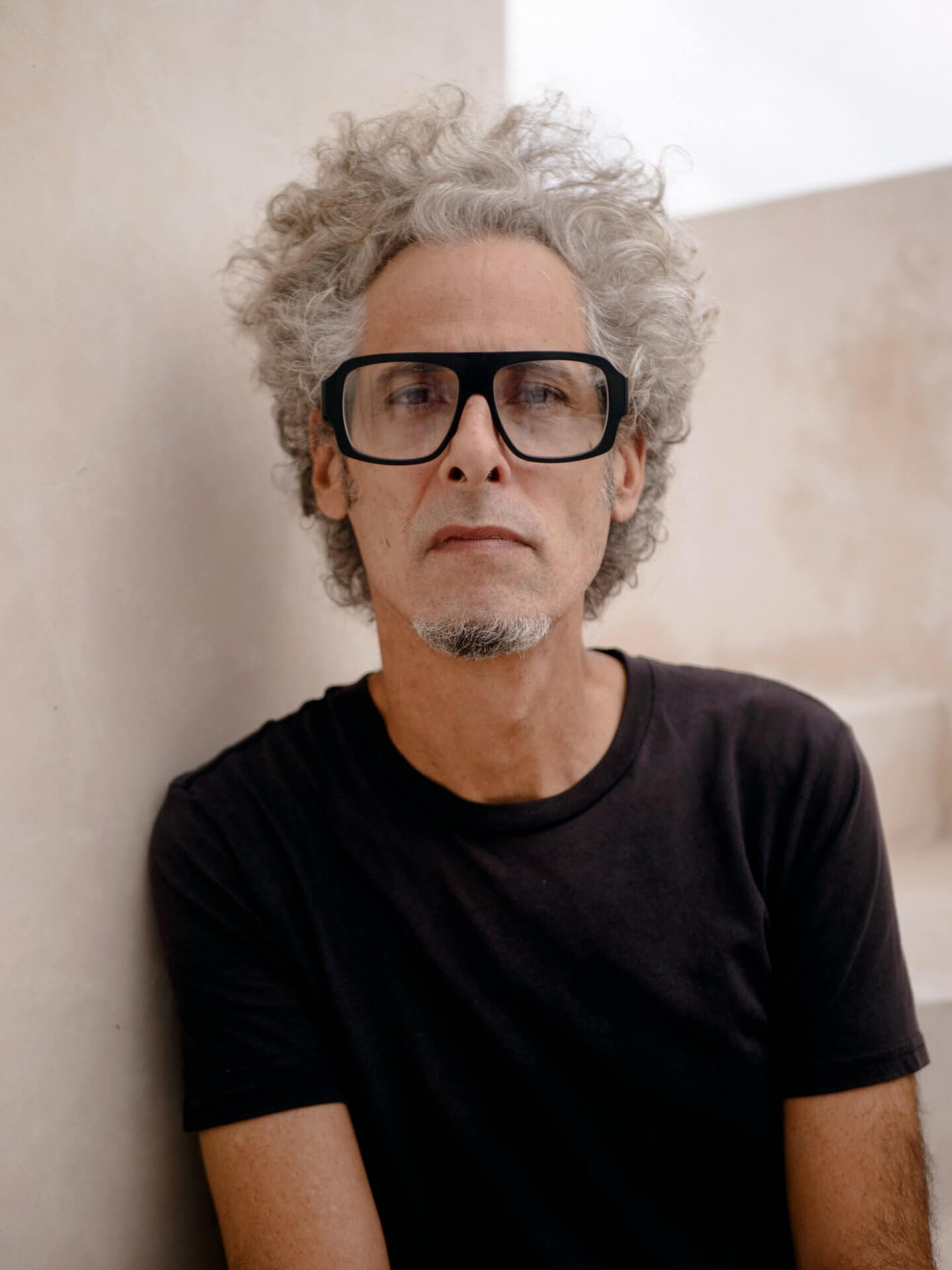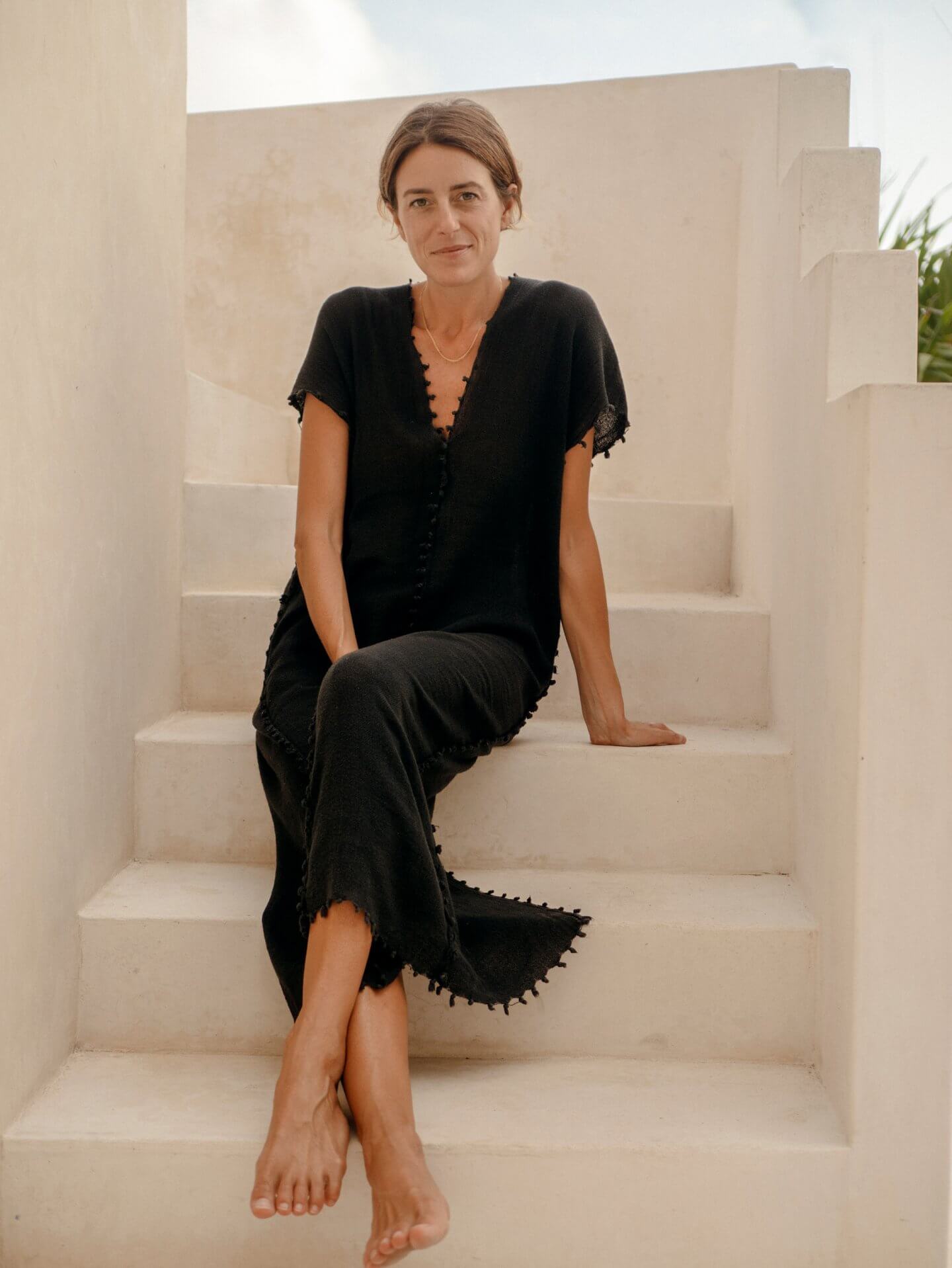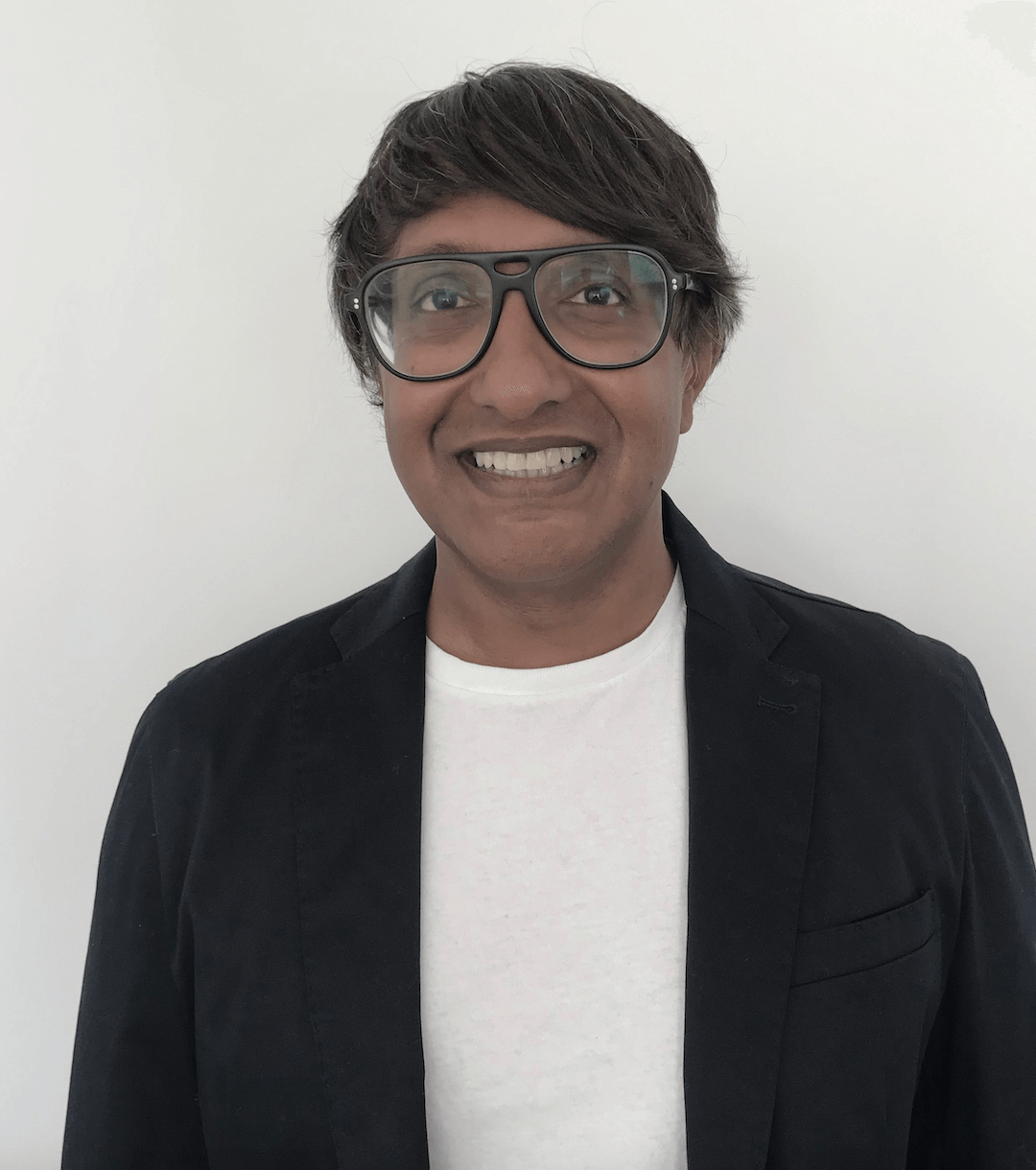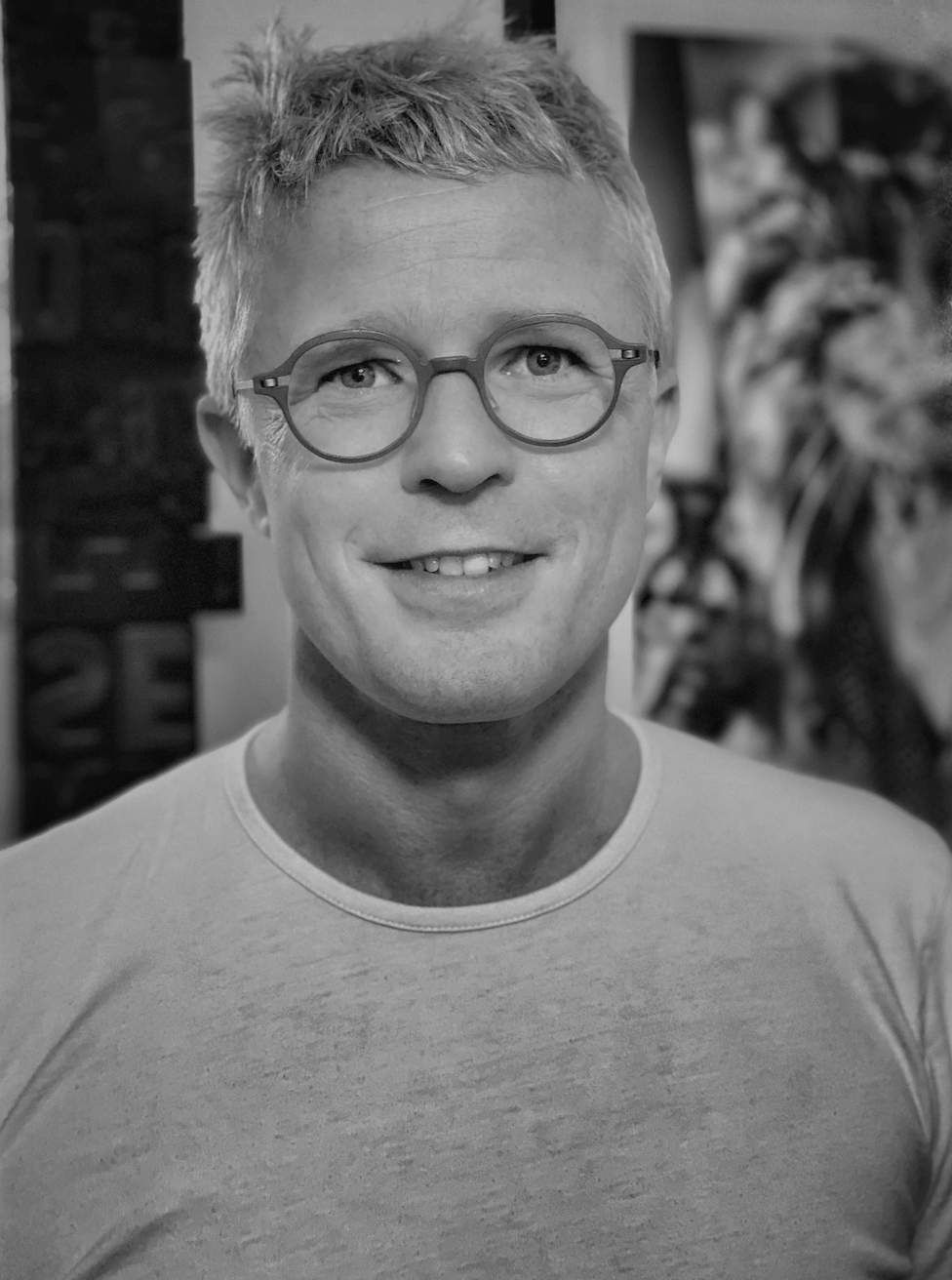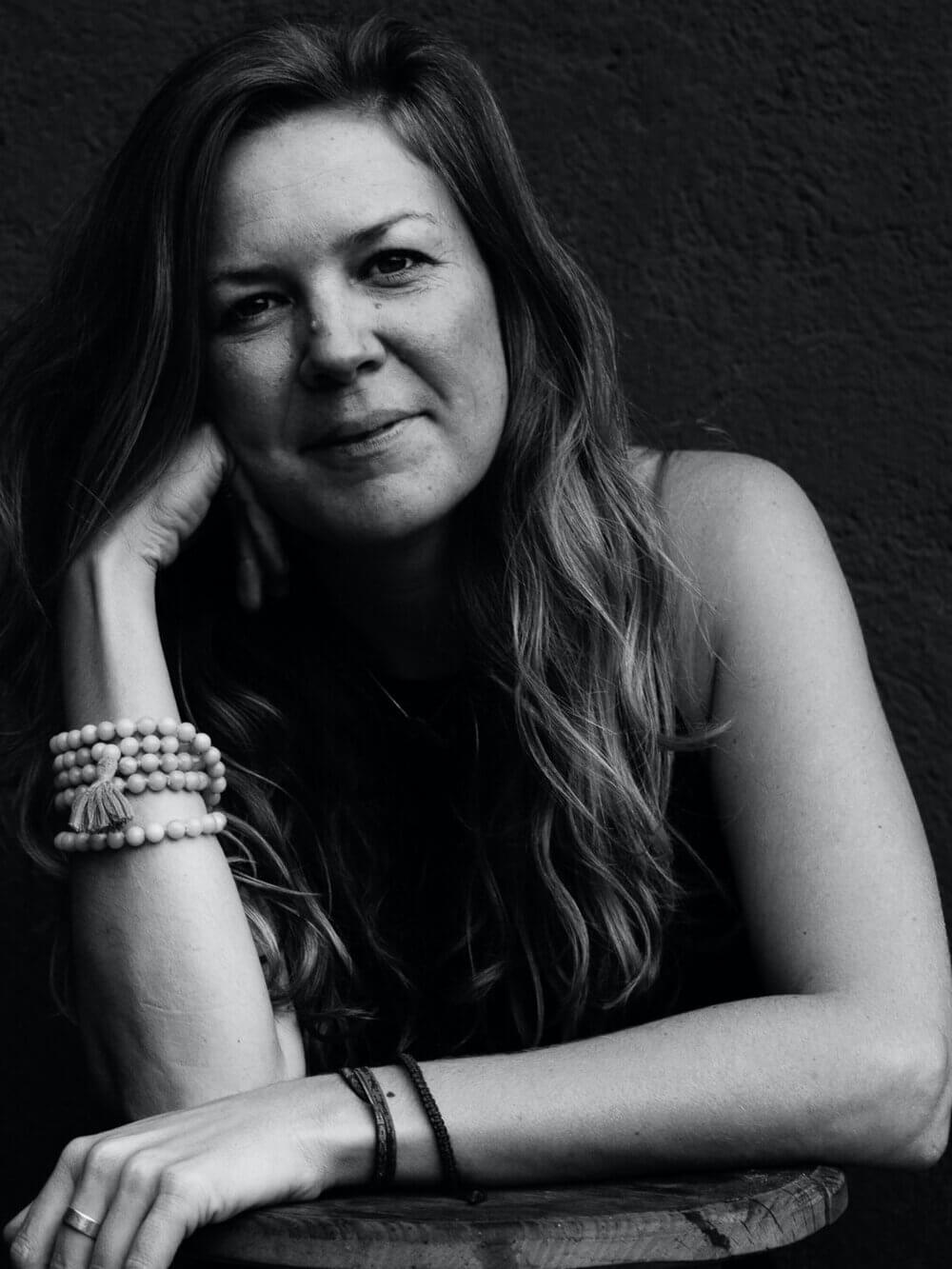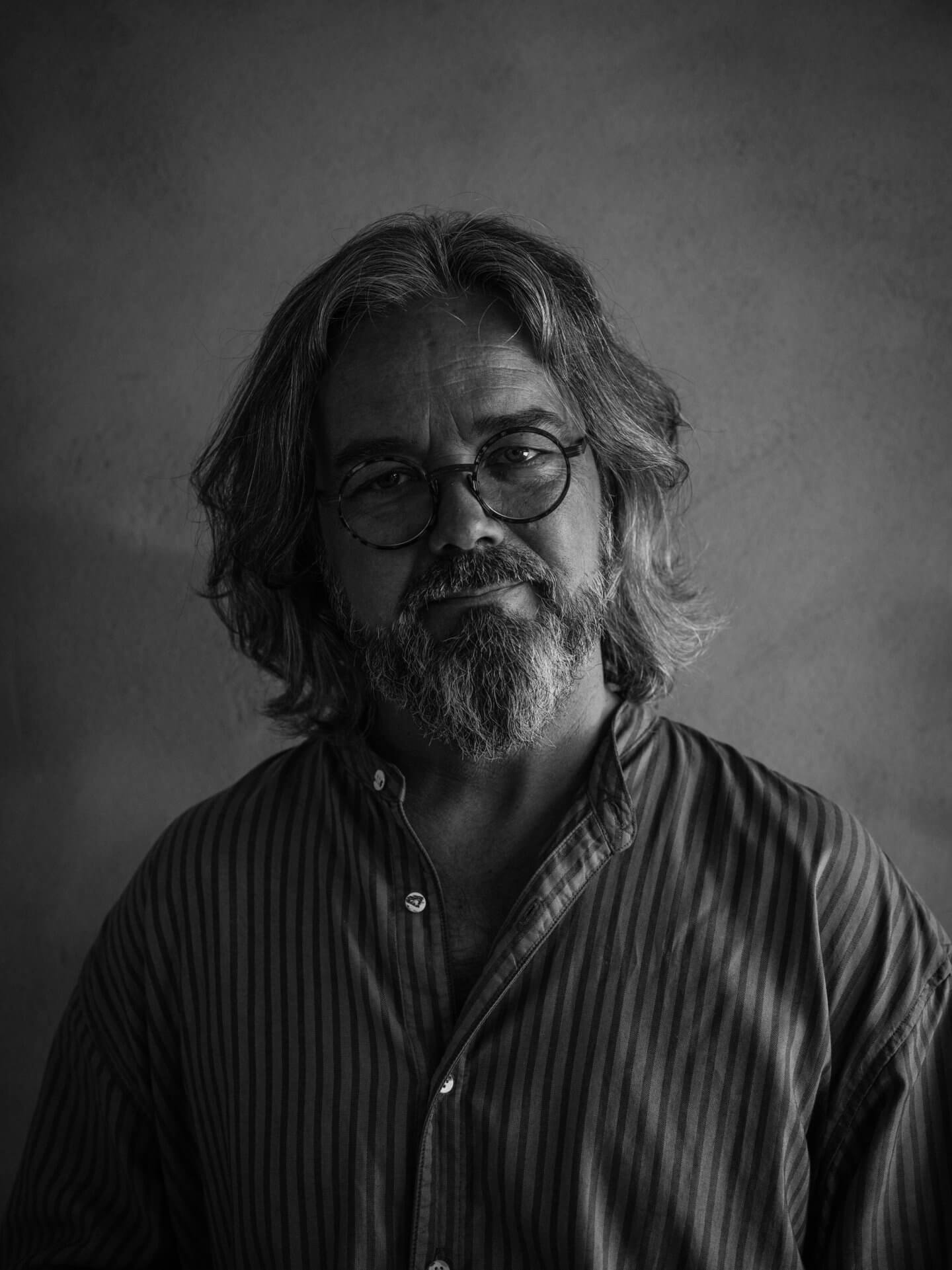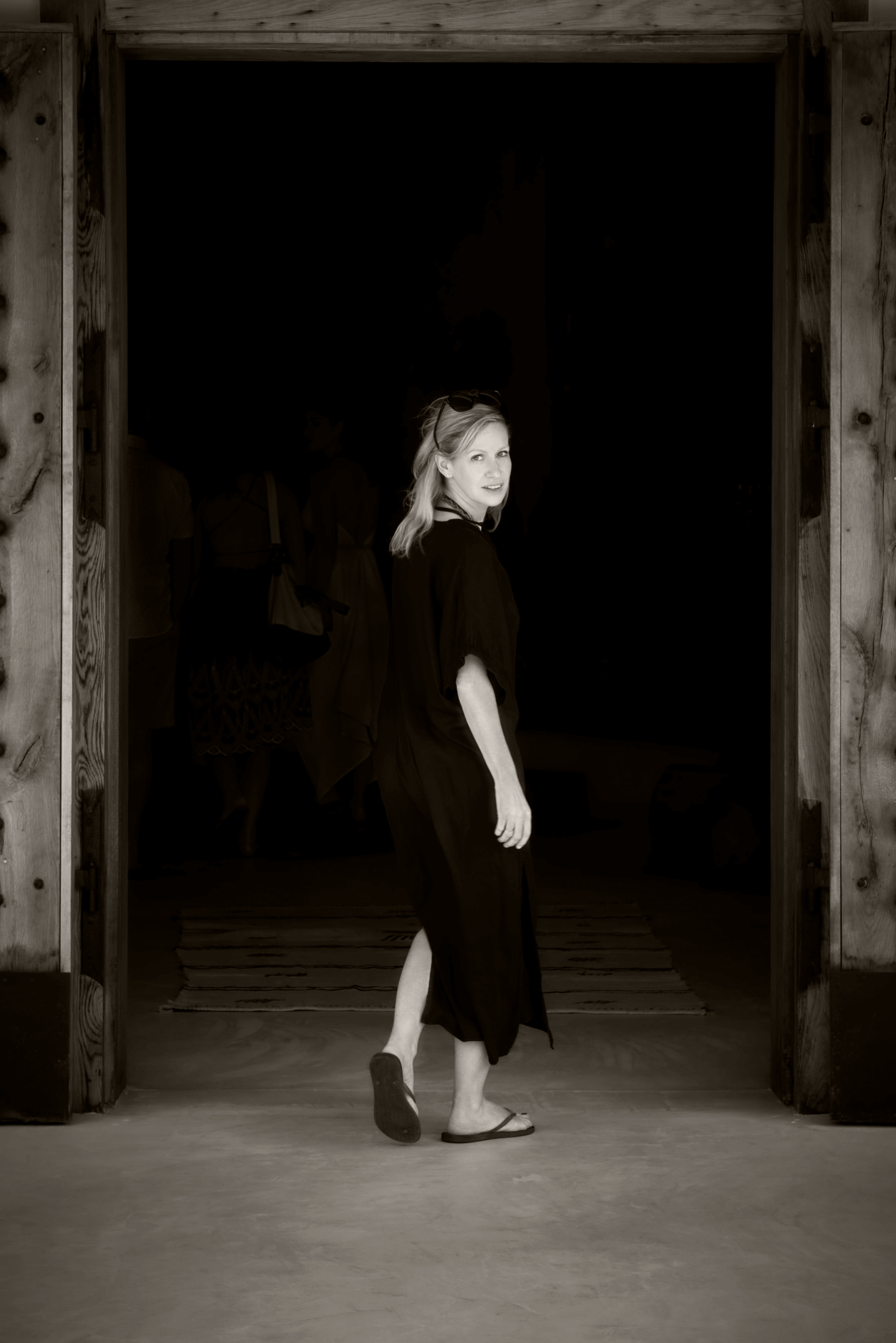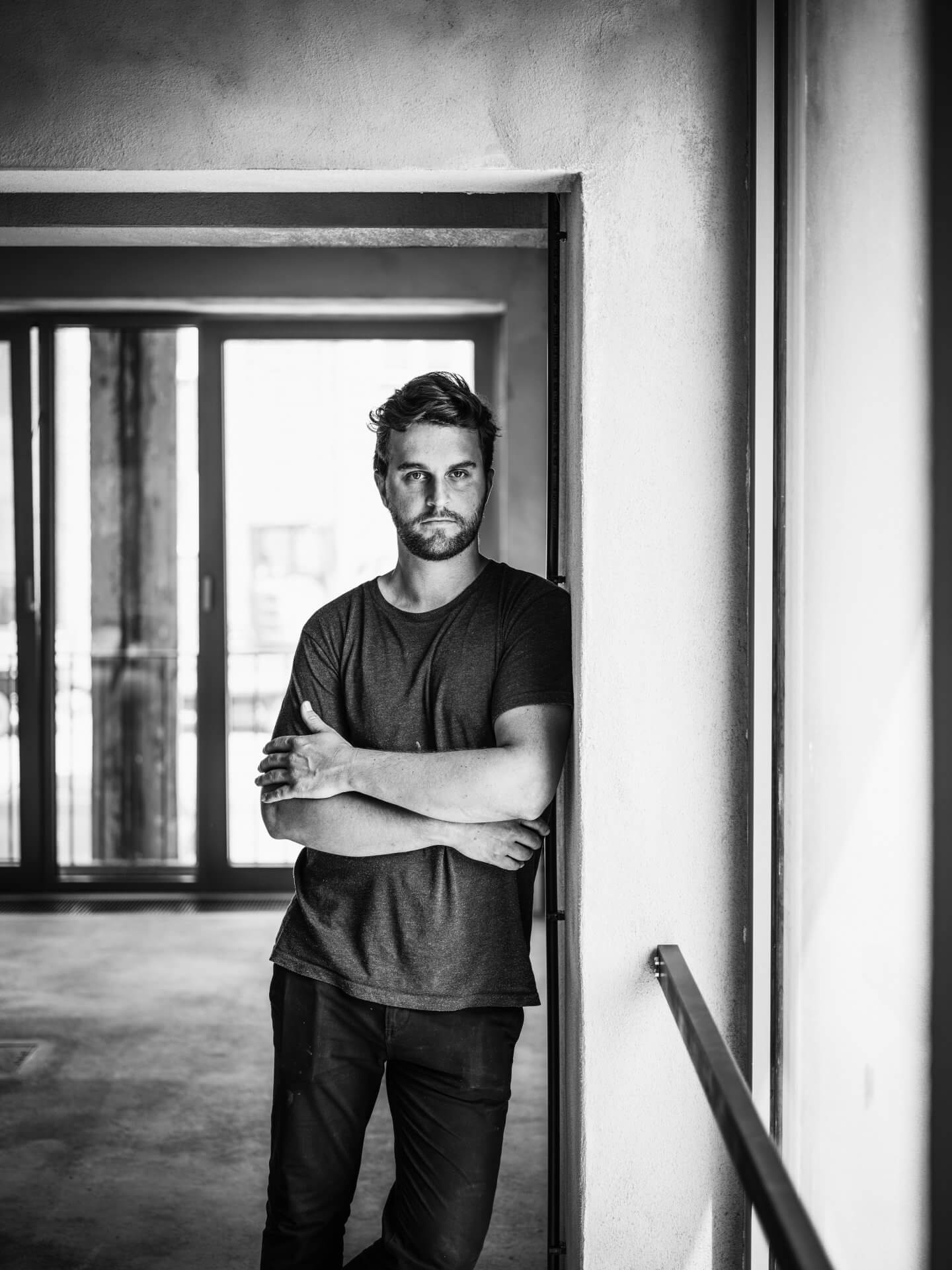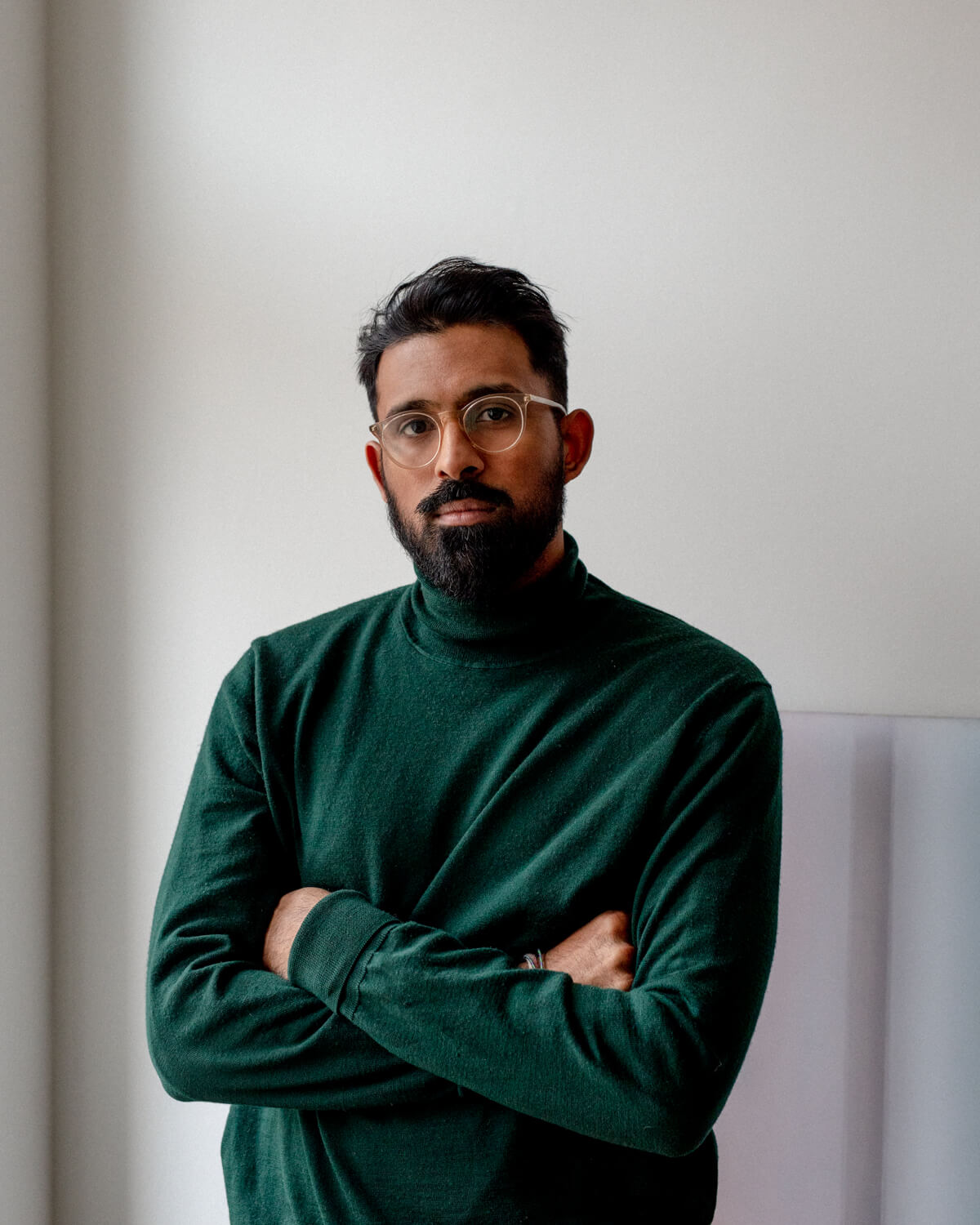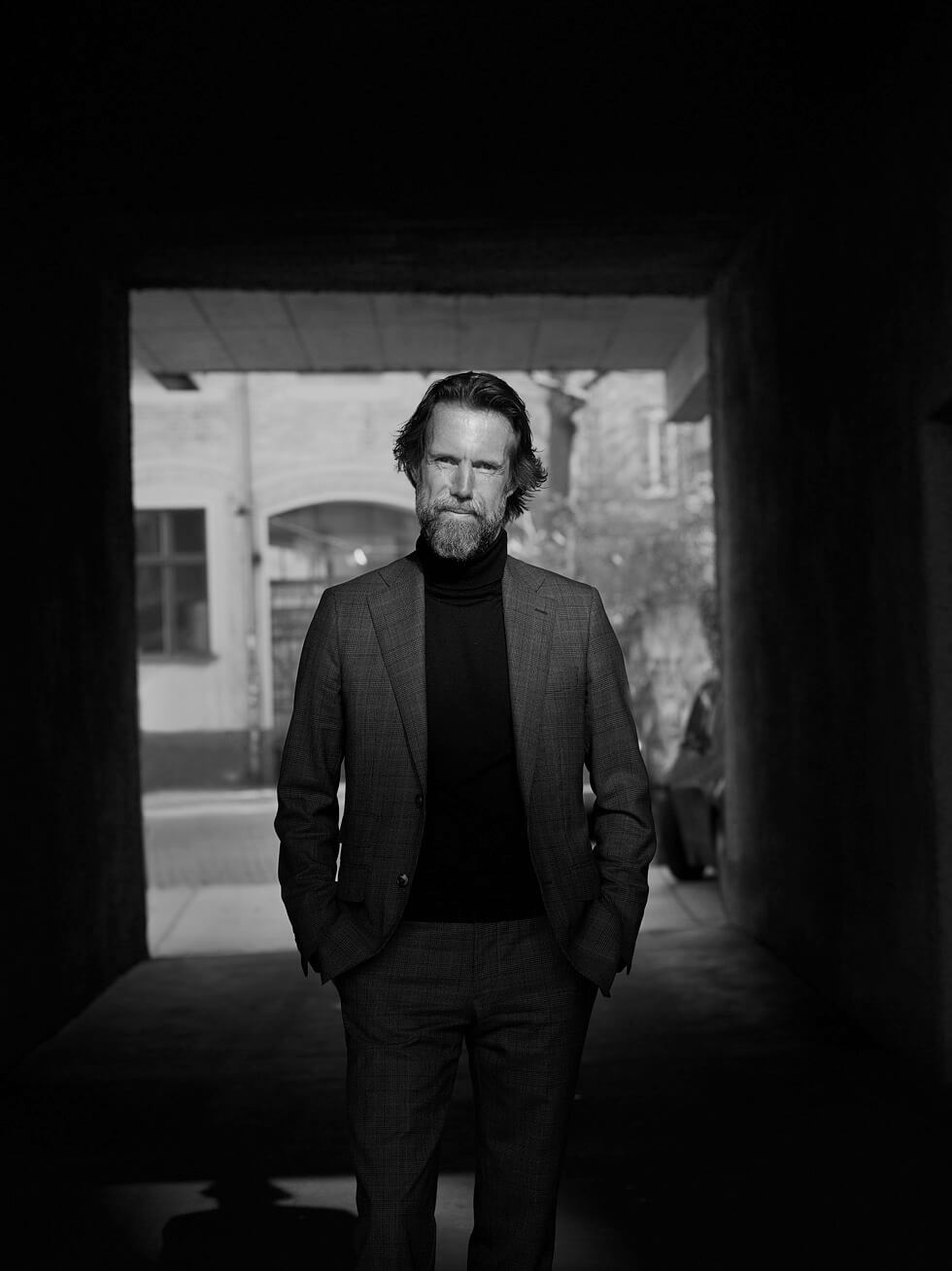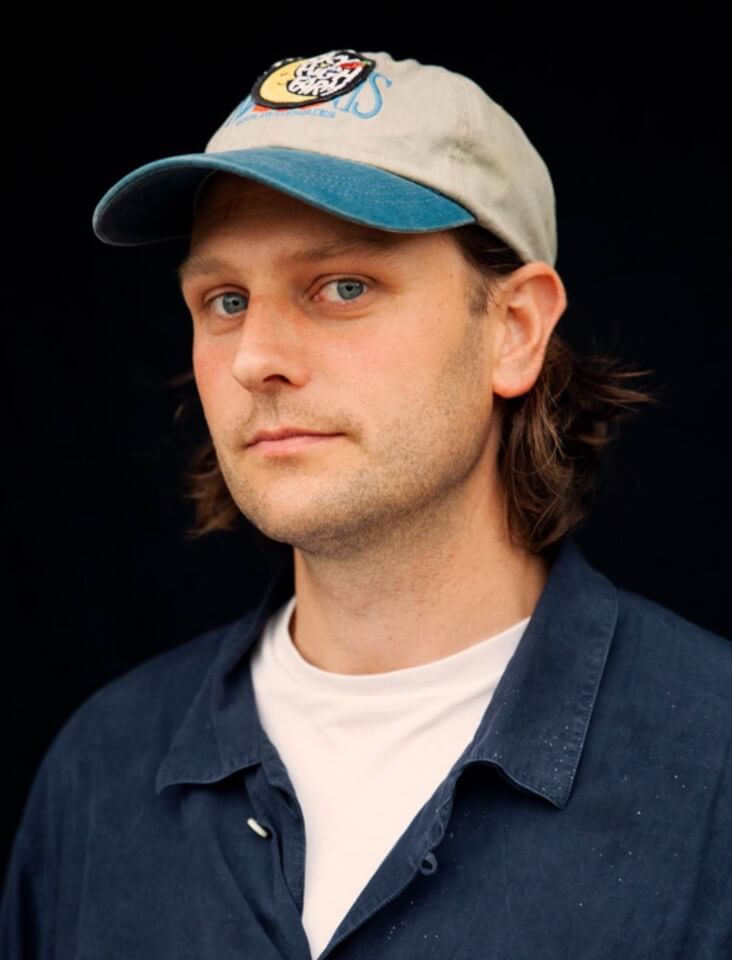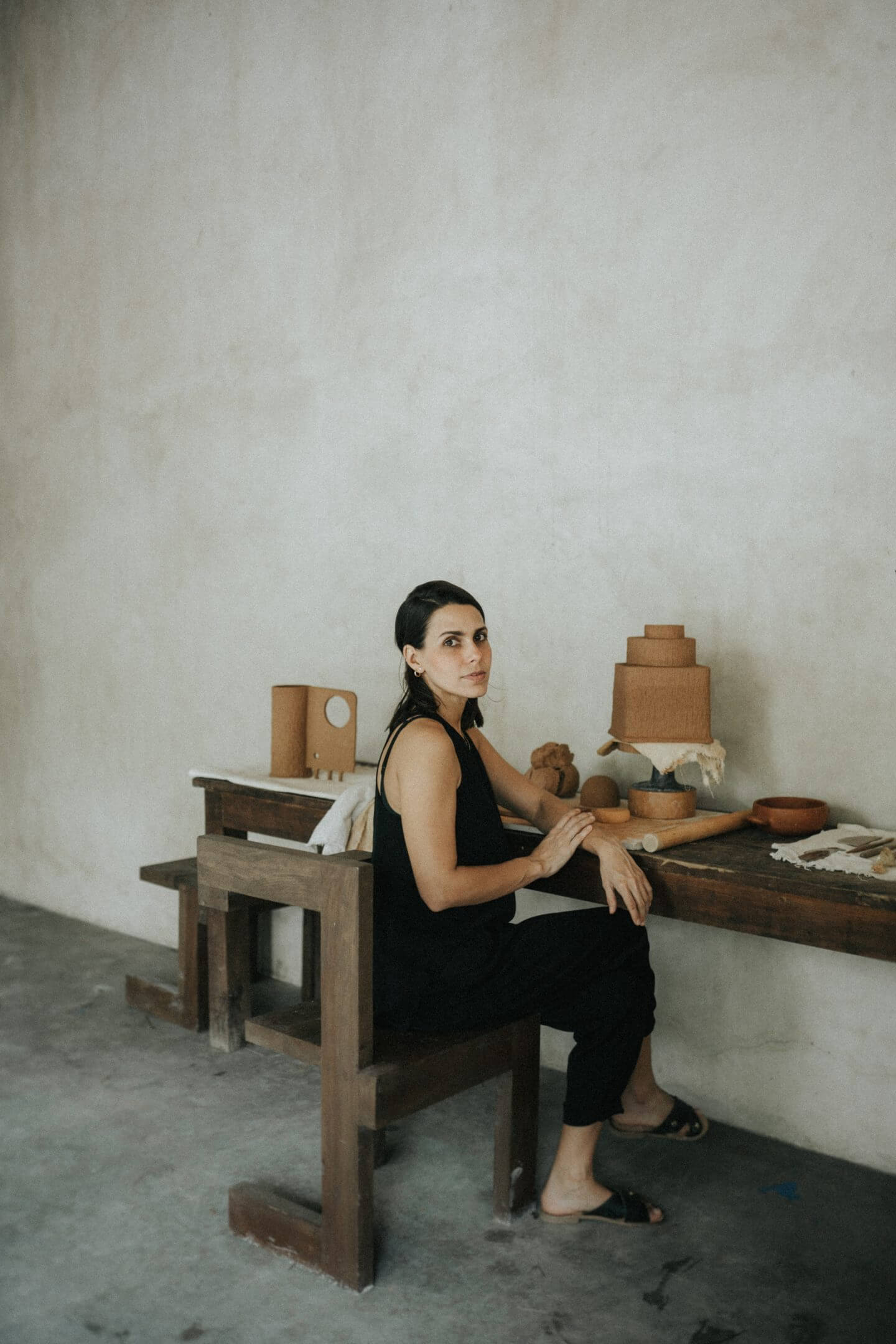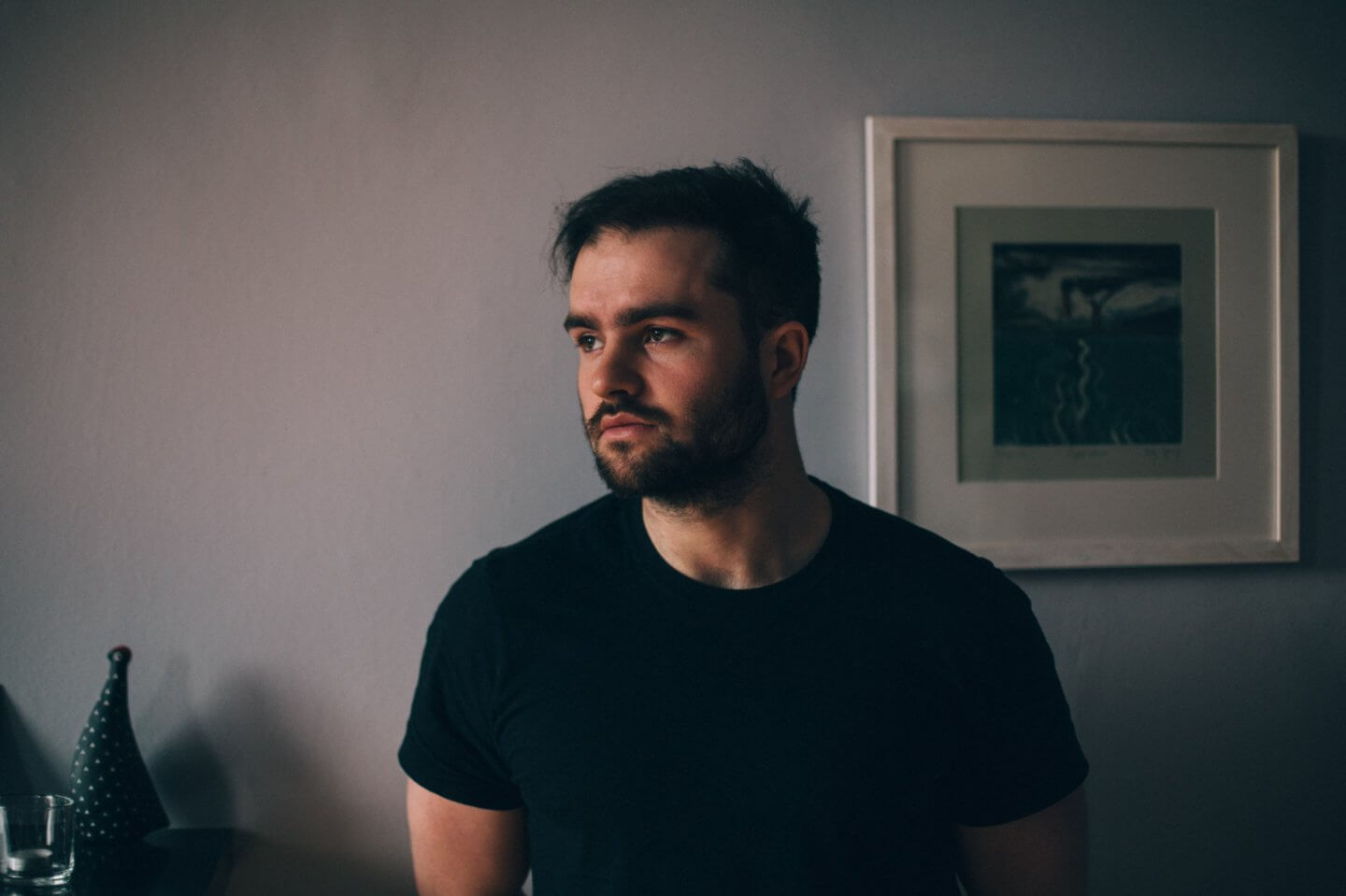 People
Slow unites a community of designers, farmers, writers, artists, artisans, architects and creative minds whose work engages with slowness toward a resetting of values in hospitality and beyond.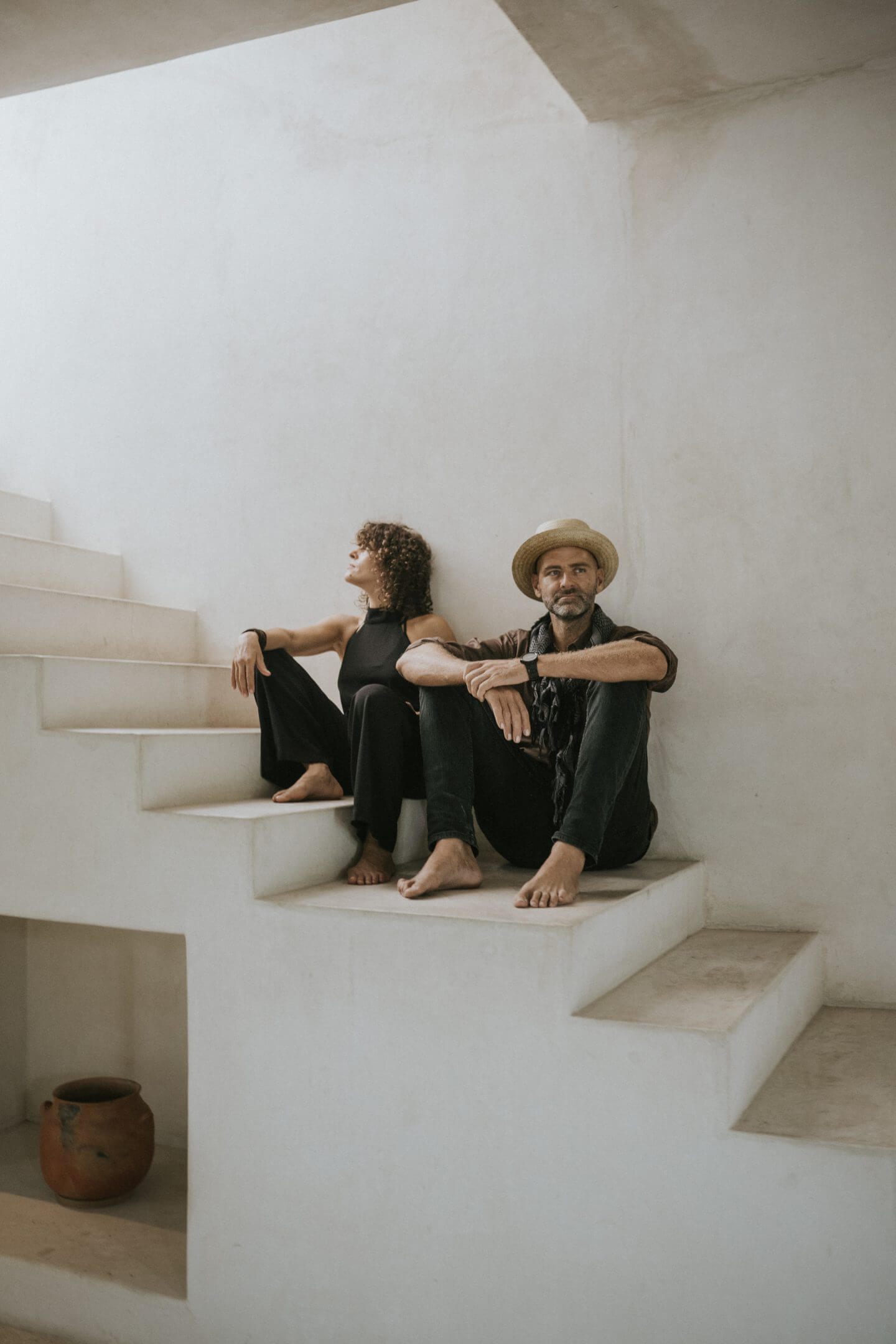 Architects
JOANA GOMES & JOSHUA BECK
Josh and Joana are the founders in 2010 of CO-LAB, a full-service architecture studio responsible for the design of Tulum Treehouse.
Inspired by the natural beauty of the Yucatan, CO-LAB's projects encourage a greater connection to the natural world through design, embracing sustainable principles and carefully weaving the architectural program with the beauty of each site to create unique contextual designs. Seeing beauty in the imperfections of hand-crafted finishes and locally sourced natural materials, CO-LAB works directly with artisans to create sustainable environments in harmony with their surroundings.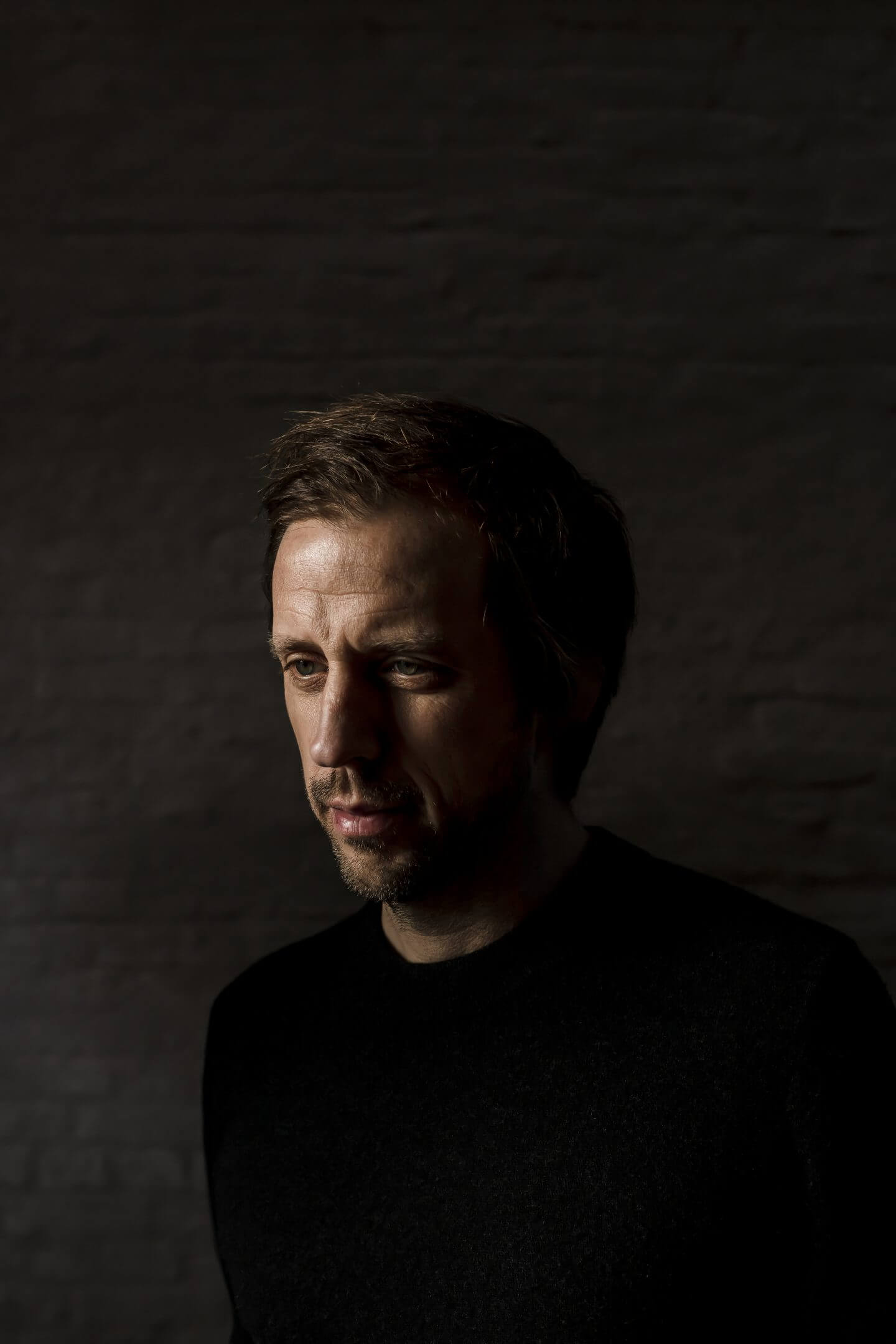 Architect and Designer
Cédric Etienne
Cédric is a designer and co-founder of the Antwerp-based Studio Corkinho, our architectural and design partner in the transformation of a cork farm in the hills of Alentejo into a retreat for alternative healing.
Cédric co-founded Studio Corkinho after witnessing the stillness of a Portuguese cork harvest. Cork is both a primary material and a source of inspiration in the studio's attempt to develop an architecture of silence. Fascinated by the hidden power of isolation, Studio Corkinho engages around how to curate stillness and bring a deeper meaning back into spaces. A continuous process of redefining and remodeling elevates the hidden dimensions of noble materials through curiosity and innovation.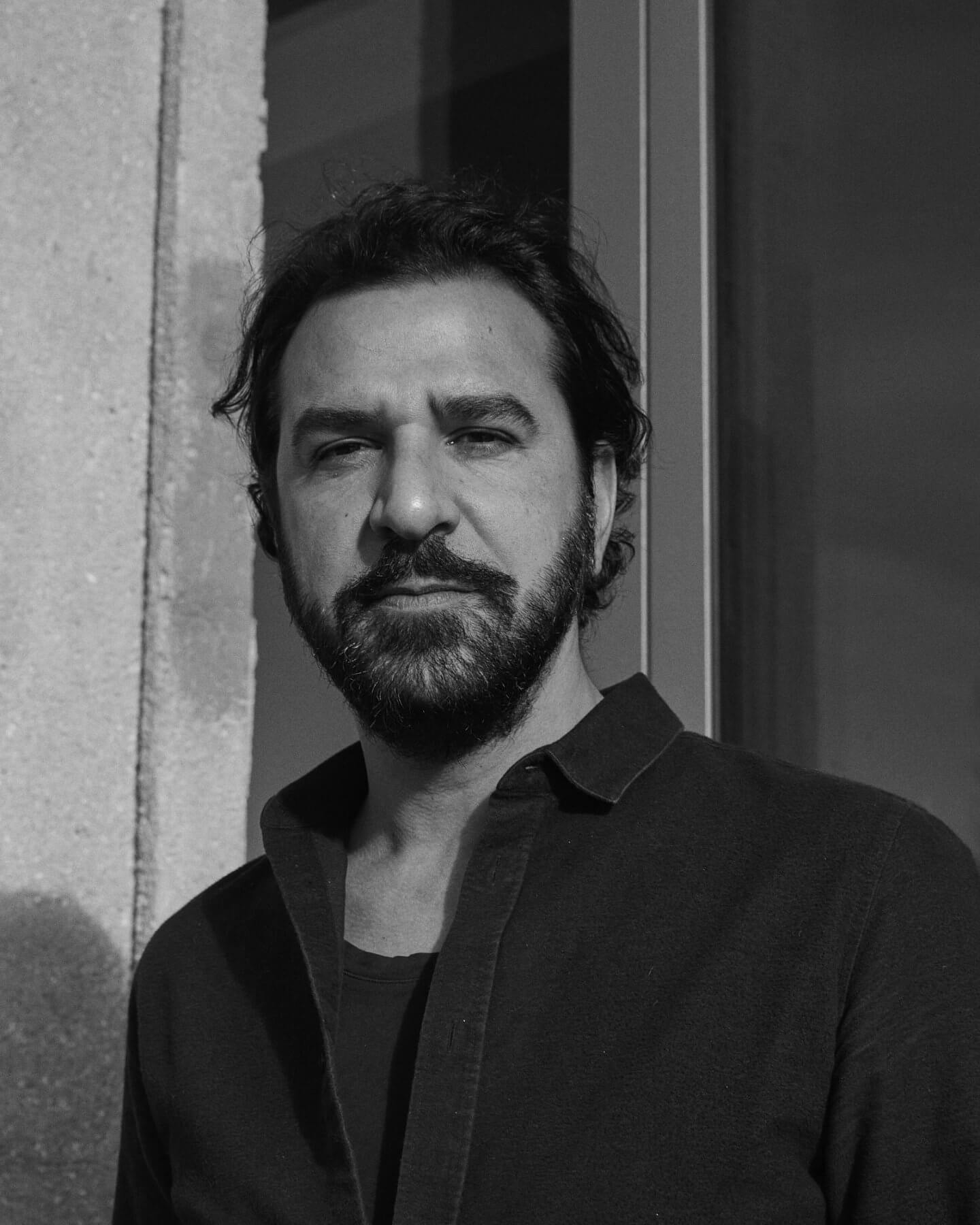 Chief Executive Officer
Serdar Kutucu
An expert in innovation with a natural affinity for design, Serdar is CEO of Slow, overseeing all aspects of development and cultural evolution.
Serdar is passionate about transformative, boundary-pushing travel experiences and has always had a keen instinct for brand narrative, architecture and positioning. Before joining Slow in April 2020, Serdar was Chief Operating Officer at Design Hotels. Over his 12 years at the company, he played a vital role in shaping the Design Hotels collection and driving the creative and strategic development of the brand. He leads all Slow business development efforts and the growth of our global community.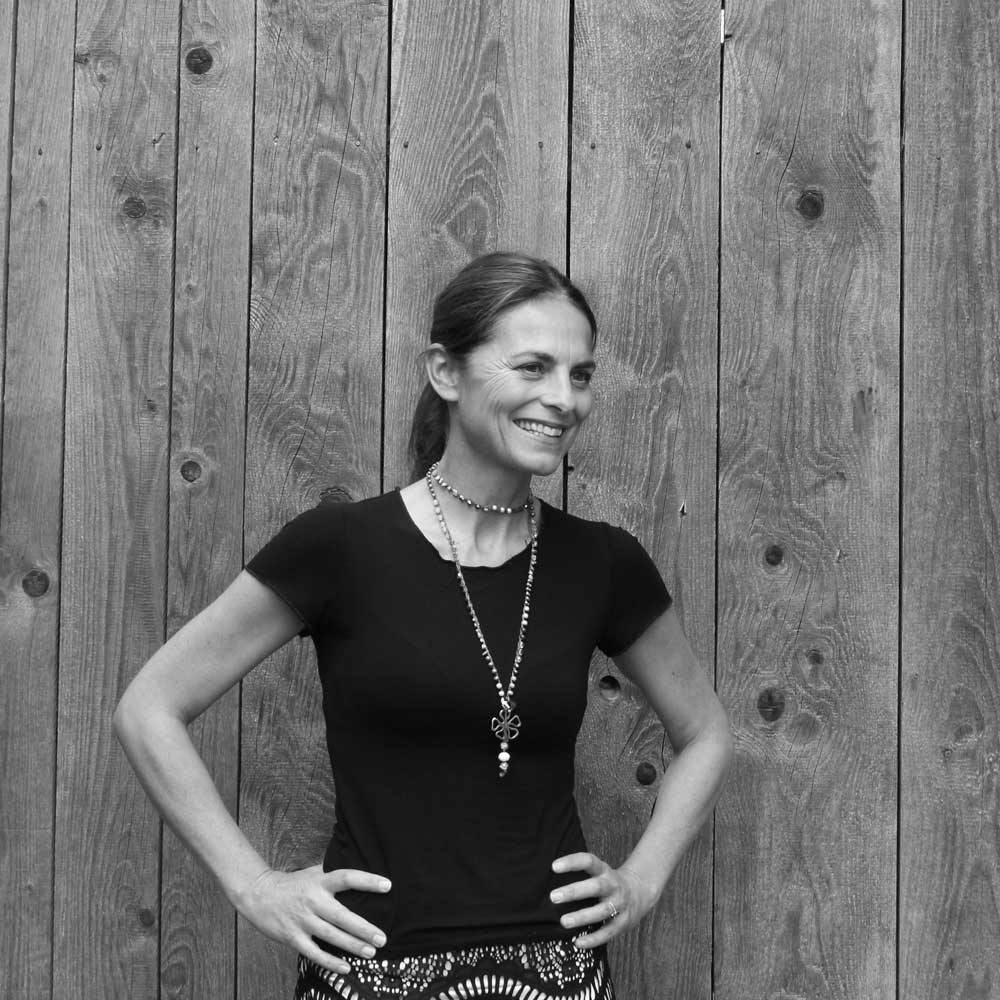 Architect
Monika Gogl
One of the designers behind Slow's creative campus Flussbad, Monika is the founder in 2001 of Gogl Architects, an award-winning firm whose projects include Hotel Wiesergut in Hinterglemm, Austria.
After her study of architecture at the Technical University of Innsbruck and the masters program at the Bartlett School of Architecture in London, Monika managed the office collective Ma'nGO in Innsbruck from 1997 to 2000. In cooperation with designer Isabel Hamm and Akzente Licht, she developed exclusive lights and lighting systems for almost all projects. Her conversion of Hotel Schwarzer Adler in Kitzbühel won the state prize for architecture and was nominated for the Mies van der Rohe prize. Gogl's work at Flussbad includes the interiors of the Werft and the design of the subterranean performance space, Reethaus.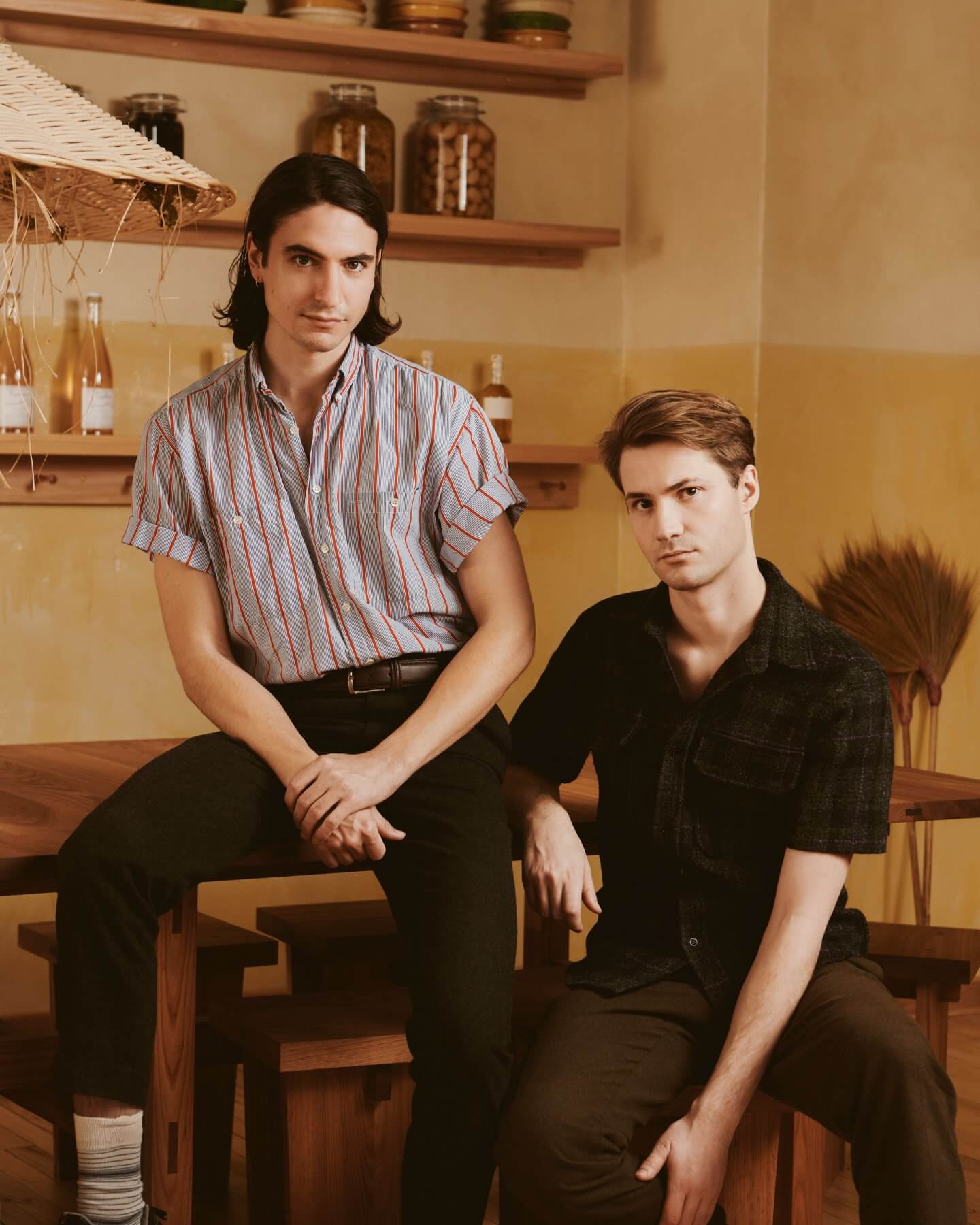 Architects
Mathias Mentze & Alexander Vedel Ottenstein
Mathias and Alexander are Copenhagen-based architects who created the interior concept for our Berlin bakery Sofi in collaboration with the Augsburg-based design studio Dreimeta.
Their work focuses on craftsmanship and organic materials like elm and walnut wood with splashes of color, imbuing spaces with a warm-hued Danish contemporary atmosphere.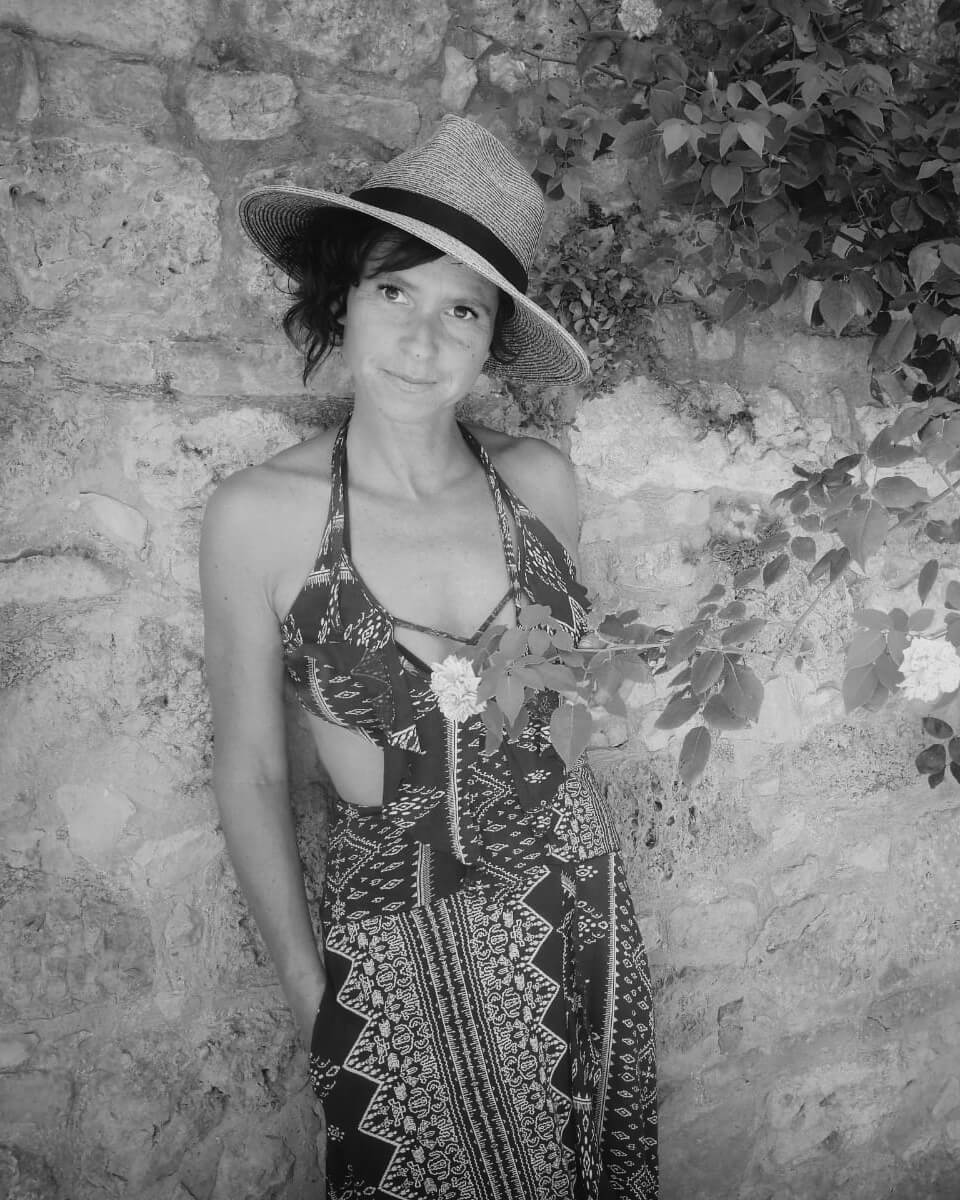 landscape design
Raina Weber
Using the natural world as her guide, Raina designs and builds landscapes that invoke a sense of connectivity with the land. Her focus on the seasonal and circadian life cycle of the landscape; light, shadow, texture, and scent integrate our experience.
Over the last 23 years, Raina was found all over the world working on ancient farm restorations and new creations in Spain and Portugal, building ecologically-sound tropical oasis gardens for boutique hotels in Mexico and guiding native habitat restorations in the United States. She was the Founder of Project Native, a 54- acre native seed bank and nursery in the Berkshires of Massachusetts, a plant purveyor, and grower for The Highline and the Botanical Garden in New York City, the creator of the jungle garden setting for Noma's pop-up restaurant in Tulum, and the co-designer of the landscape at Slow's La Granja in Ibiza.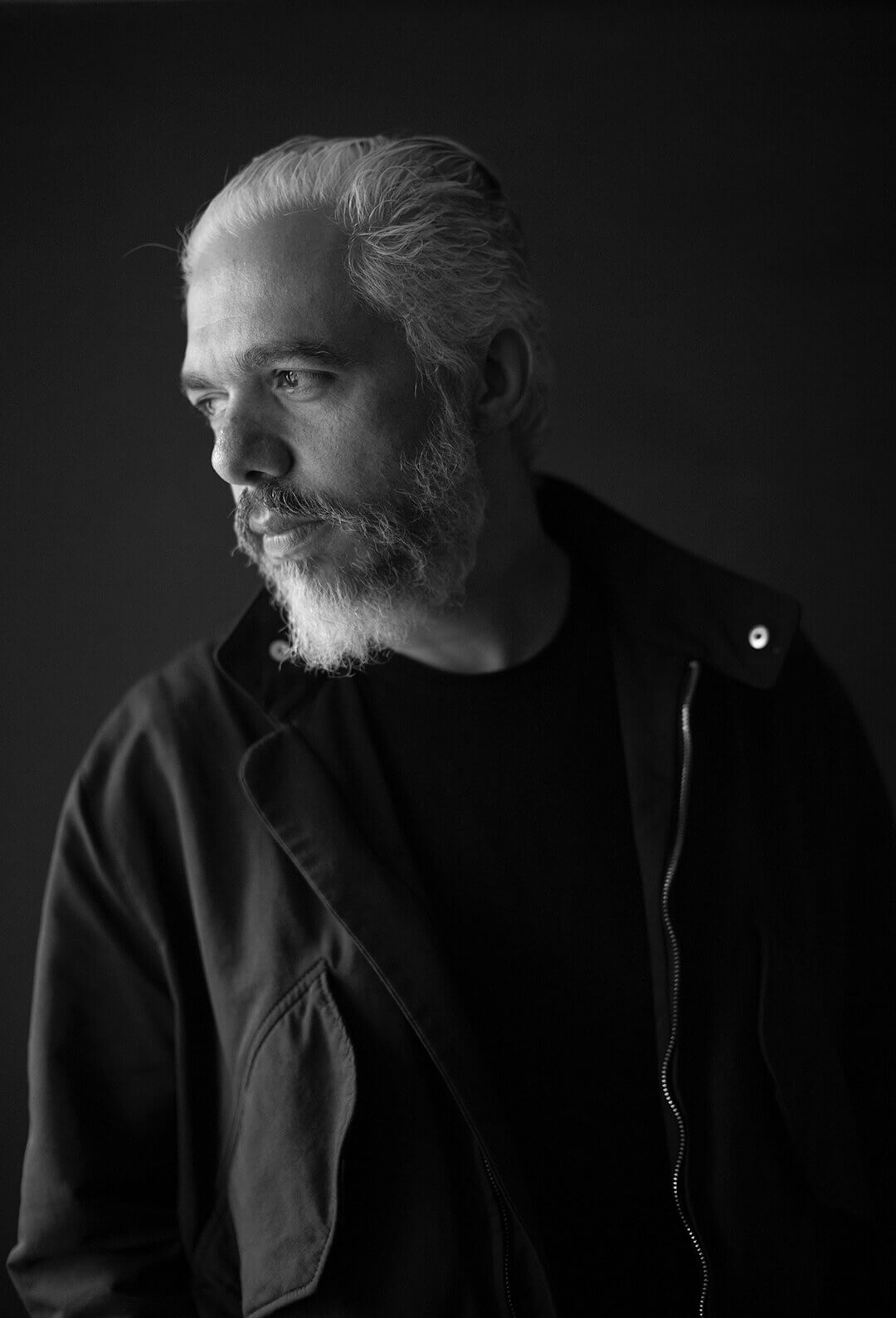 Multidisciplinary designer
Héctor Esrawe
One of the most influential figures in contemporary Mexican design, Héctor is our partner at Tulum Treehouse in the curation of botanicals across the property.
The founder in 2003 of the multidisciplinary design practice Esrawe Studio, Héctor's practice includes furniture, object and interior design, as well as architecture, public space installation and museography, for which he has earned many international awards and designations. His firm belief in collaboration and multidisciplinary interaction has led him to work with many design and architecture studios, urbanists, artists, museum curators and scenographers and to co-found EWE, VISSIO and MASA, which aim to promote Mexican collectible design. He is also a founding partner of Casa del Agua, which collects rainwater and filters it into alkaline natural drinkable water, and the perfumery Xinú, which is setting up an outpost at Tulum Treehouse and will help curate botanicals from cocktails to toiletries to signiture dishes.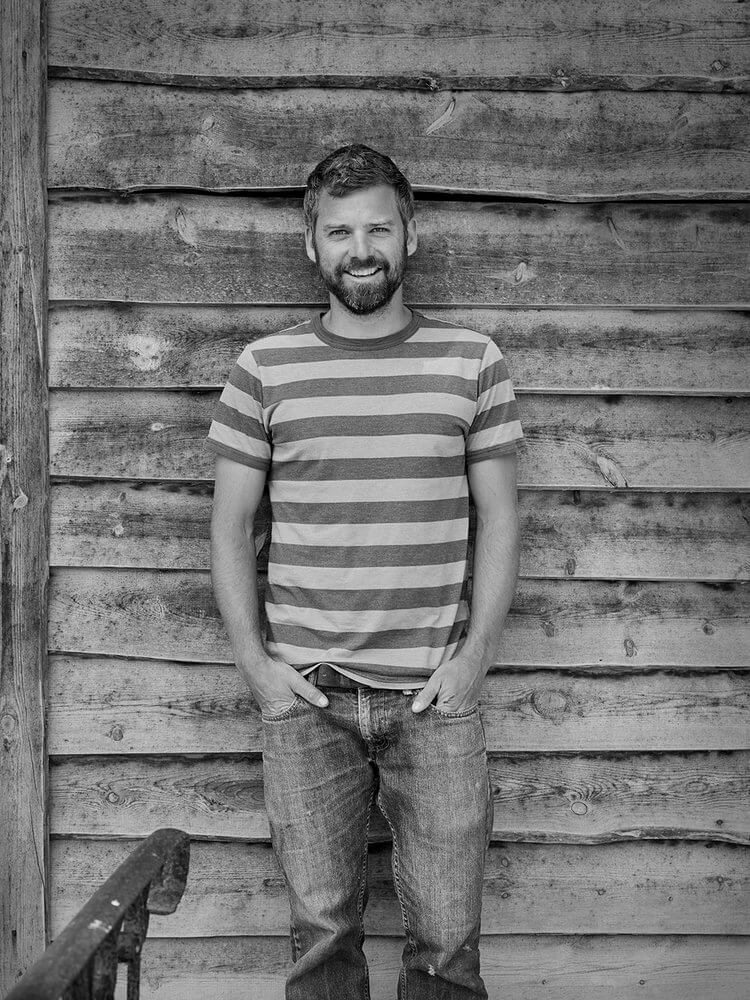 Farmer
Andy Szymanowicz
The master farmer of La Granja Ibiza and our farm project on Portugal's Arrábida Coast, Andy grew up in the suburbs of New York before starting his own farm business in Sonoma County 20 years ago.
Since then, he has founded a large-scale farm in upstate New York, providing produce to top chefs like Dan Barber of Blue Hill Stone Barns and Jean Georges of ABC Kitchen. An expert in biodynamic and sustainable agriculture, Andy is passionate about growing a safer food system. A strong believer in the model of agritourism, his goal is to educate people about the benefits of eating organic produce while supporting their local farming community.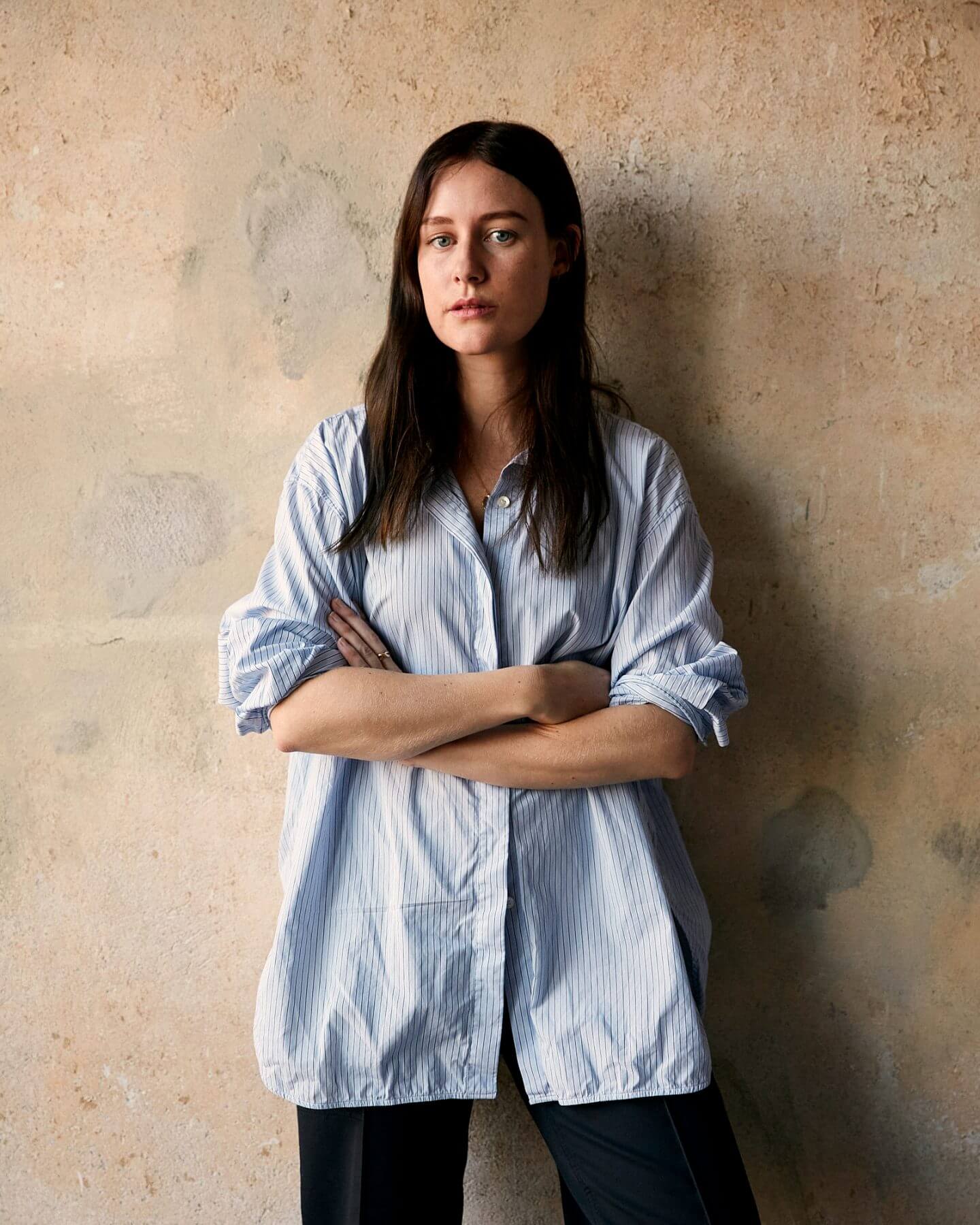 Art Director
Jessica McGowan
The art director of Slow, Jessica is a Berlin-based graphic designer, art director and co-founder of the bi-annual magazine Primary Paper.
Originally from Sydney, Jessica spent six years designing in New York City before moving to Berlin in 2018. She works across her own independent projects, agencies and in-house, specializing in branding, photo art direction and editorial design.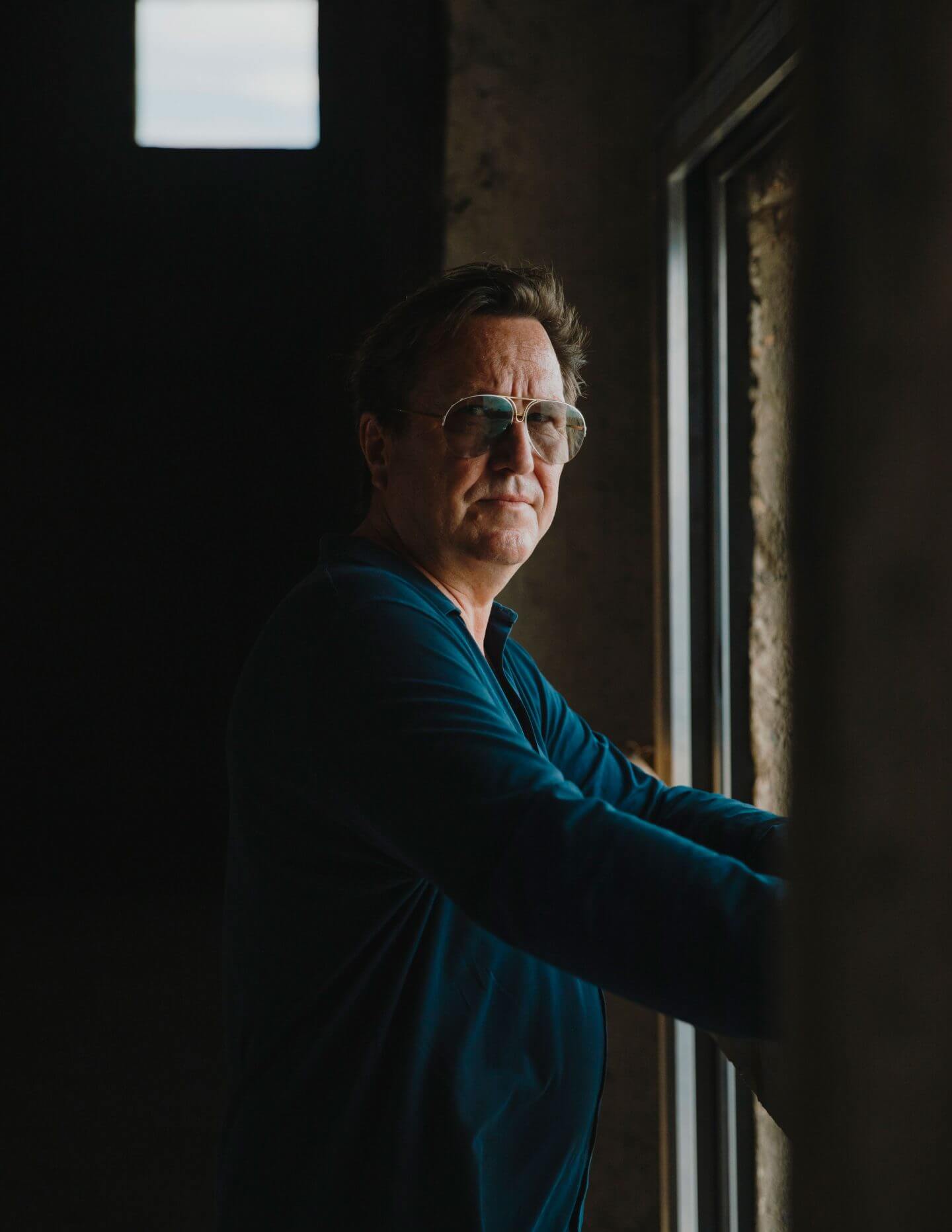 Architect
Arno Brandlhuber
The lead architect of our creative campus Flussbad, Arno has left an indelible stamp on the German architectural scene in the 15 years since he founded his practice.
His daring neo-brutalist constructions include the jagged concrete Antivilla carved out of a former lingerie factory in Potsdam and the former St. Agnes church in Berlin's Kreuzberg district, which he transformed into the exhibition space of the influential König Gallery. Now Brandlhuber is applying this philosophy to the raw industrial landscape of eastern Berlin, not only with Flussbad, but with a hulking Soviet-era graphite silo in the Lichtenberg district that he's transforming into a mold-breaking new headquarters for his freshly reshaped practice, Brandlhuber+. Discover more in the short film, Into the Mind: Arno Brandlhuber.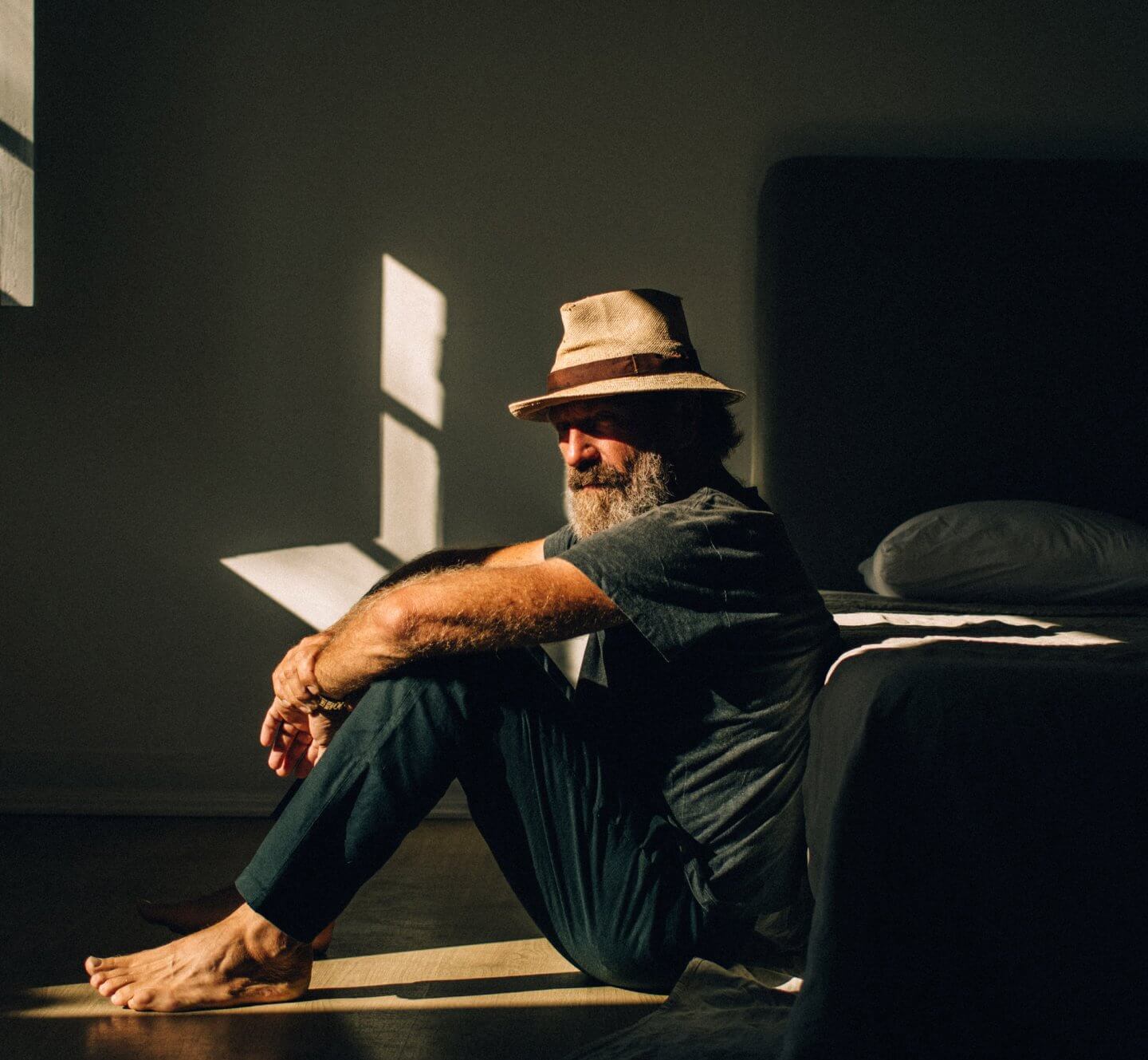 Founder
Claus Sendlinger
The cofounder of Slow, Claus has been at the forefront of innovation in travel and design for more than 30 years.
Realizing early the need for alternatives to conventional ways of traveling, Claus founded Design Hotels in 1993, the first hotel marketing consortium that dedicated its efforts to the newly arising boutique hotel movement at the end of the last century. An authority in travel and design, Claus is frequently engaged as a speaker, panelist and jury member. He was honored at the European Hotel Design Awards for outstanding contributions to the industry in 2018, he was named by Condé Nast Traveller one of the 48 people changing the way we travel.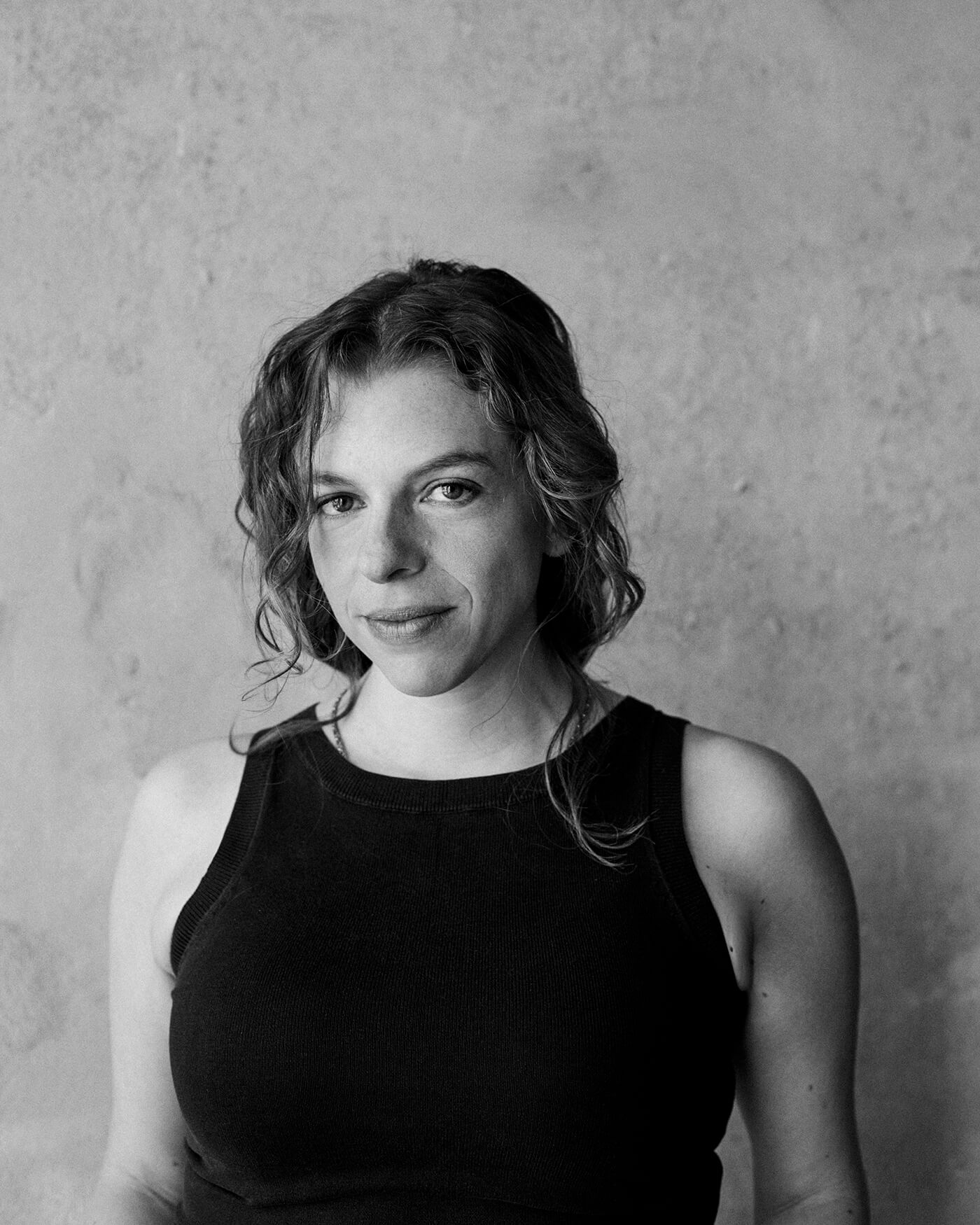 Editor in Chief
Charly Wilder
As editor in chief, Charly is one of the key creative minds behind Slow.
A Berlin-based journalist and frequent contributor to The New York Times, Charly was born and raised in Kansas City, Missouri and has lived in New York and Moscow. She was the winner in 2018 of a New York Press Club Award in travel writing.
Creative Director
Lawrence Hazen
As creative director of Slow, Lawrence is a driving force in our aesthetic and cultural world.
Originally from New York and now based in Berlin, he worked in fashion and culture in the States before joining Design Hotels, where he helped develop the Further platform and had a defining role in shaping cultural programming, helping to build a network of artists and other creative and intellectual talents.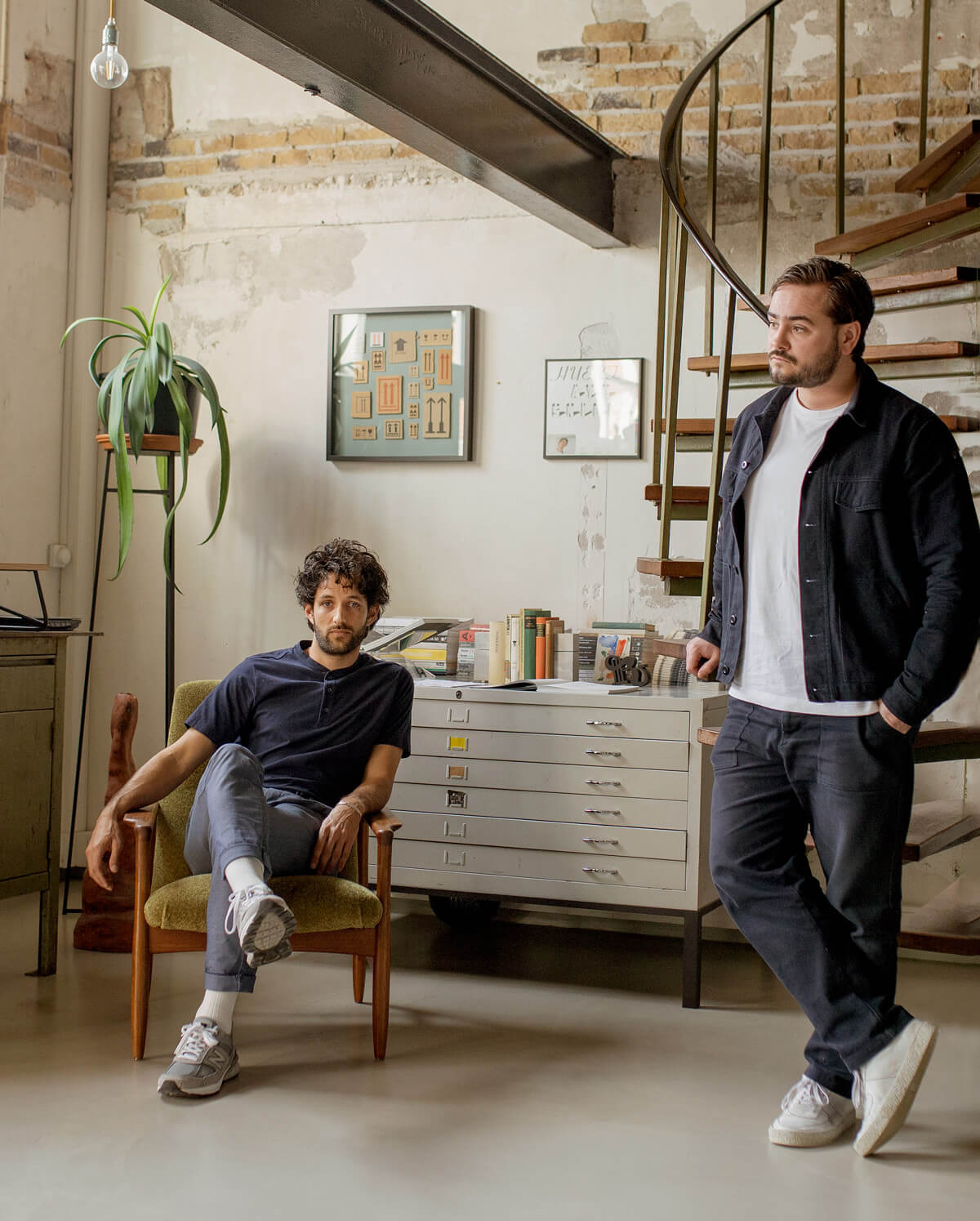 Creative Partner
Studio Airport
Responsible for designing Slow's website and helping to develop its visual and aesthetic identity, Studio Airport is an independent practice in graphic design and film exploring the progressive intersection of these two disciplines.
Studio Airport was founded in 2011 by Bram Broerse and Maurits Wouters in Utrecht, Netherlands and comprises a close team of creatives. In the past eight years they have won national and international awards and their work has appeared in various publications and exhibitions.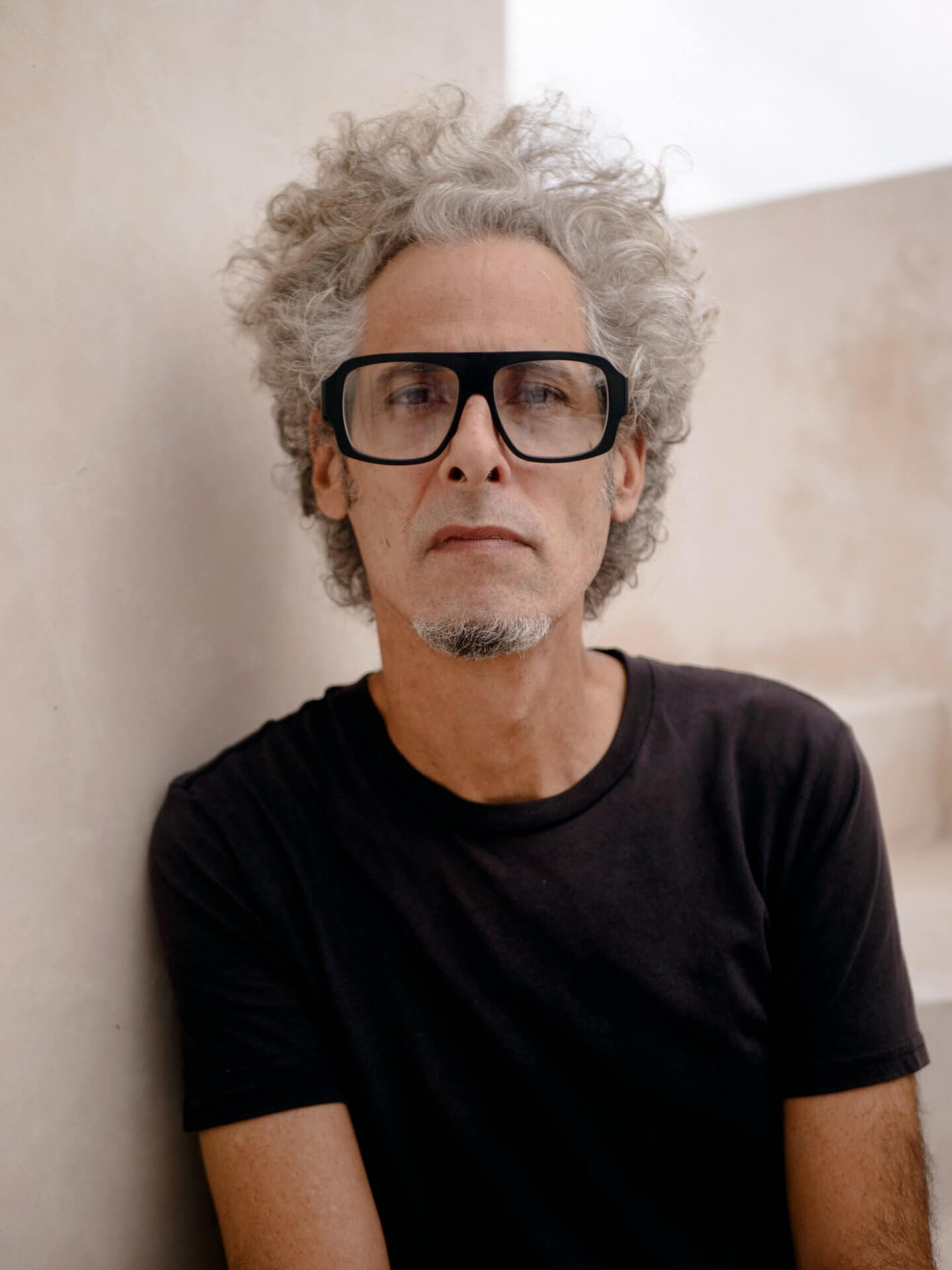 Artist
Jason Kriegler
The subject of a recent solo show at Tulum Treehouse, Jason Kriegler is a Merida-based artist who has exhibited within the US and internationally.
Drawing inspiration from modernist artists, like Jean Dubuffet, Anni Albers and Anselm Kiefer, Jason's pared-down paper embroidery paintings suggest organic, biological forms but can also be experienced purely as abstracted combinations of shapes, line and texture. Despite their simplicity, they have a captivating quality that reveals the complexity of hand embroidering onto paper, enlivened by a sense of depth that only seems to grow with continued examination.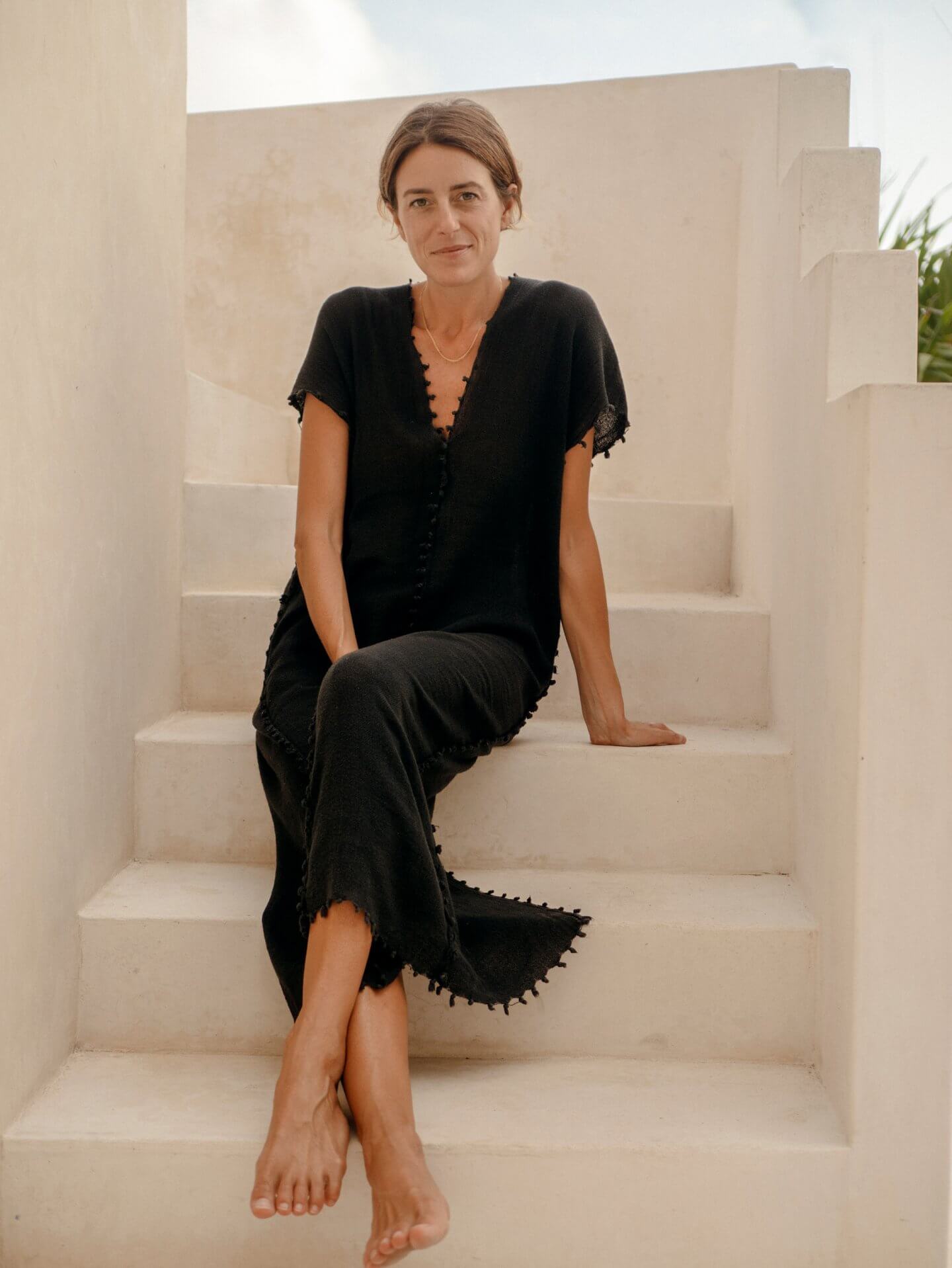 Naturopathic Nutritionist
Lorena Framis
A naturopathic nutritionist with specialized knowledge of bio-hacking, longevity and preventative medicine, Lorena consults across Slow, helping to refine food and drink menus, healing programs and other aspects of the guest experience to maximize holistic health.
While working for the world's largest cancer NGO federation, UICC in Geneva, Lorena was awakened to the ways obesity and unhealthy habits were contributing to a wave of chronic diseases, from cancer and diabetes to Alzheimer's. She decided to dedicate her life to holistic health education and disease prevention, studying naturopathy in Barcelona with renowned biochemist and health specialist Dr. Olga Cuevas Fernández with a focus on diet therapy and nutrition, as well as orthomolecular medicine and supplements. She applies all of this knowledge and experience to her work as a naturopathic advisor for Slow.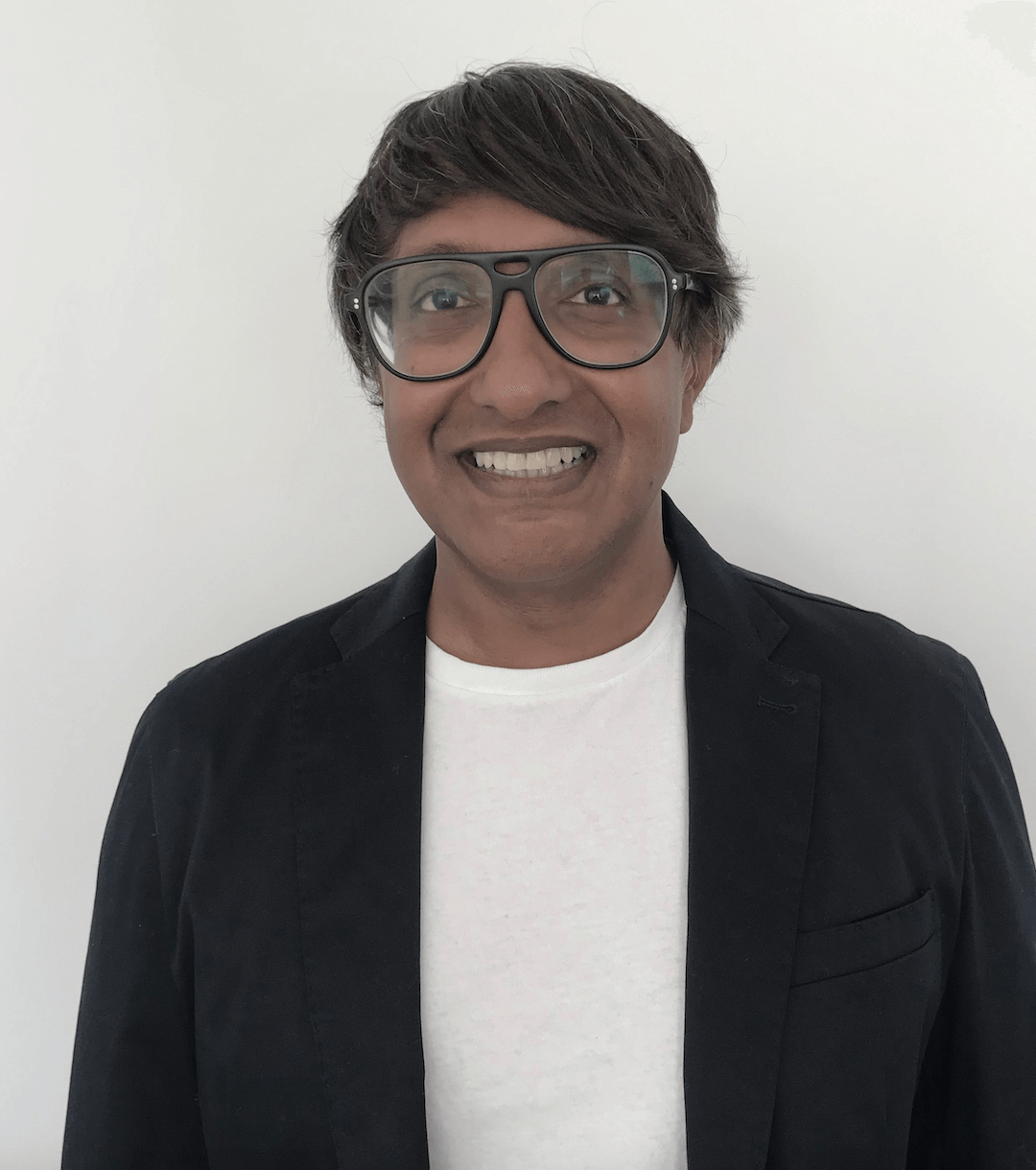 Financial Architect
Vijay Thakur
Vijay brings to Slow his wealth of experience and expertise in niche innovation, portfolio management and financial advisory to creative entrepreneurs.
During his early career as a hedge fund portfolio manager, Vijay maintained fervent interest in niche innovators: investing in a Tel Aviv tea salon, co-funding the first hospitality project of stylist Bambi Sloan and partnering with music visionary Arthur Baker to launch Harlem Soul Food restaurants. On leaving the financial industry, Vijay dedicated his expertise to supporting creative entrepreneurs in the world of start-ups, media and the music industry, including Ron Burkle's Y Entertainment and Gibson Guitars. Based in Ibiza for the latter, he reconnected to hospitality, recognizing this domain as the ultimate distribution channel for crafted content, subsequently being introduced to La Granja and discovering the Slow family.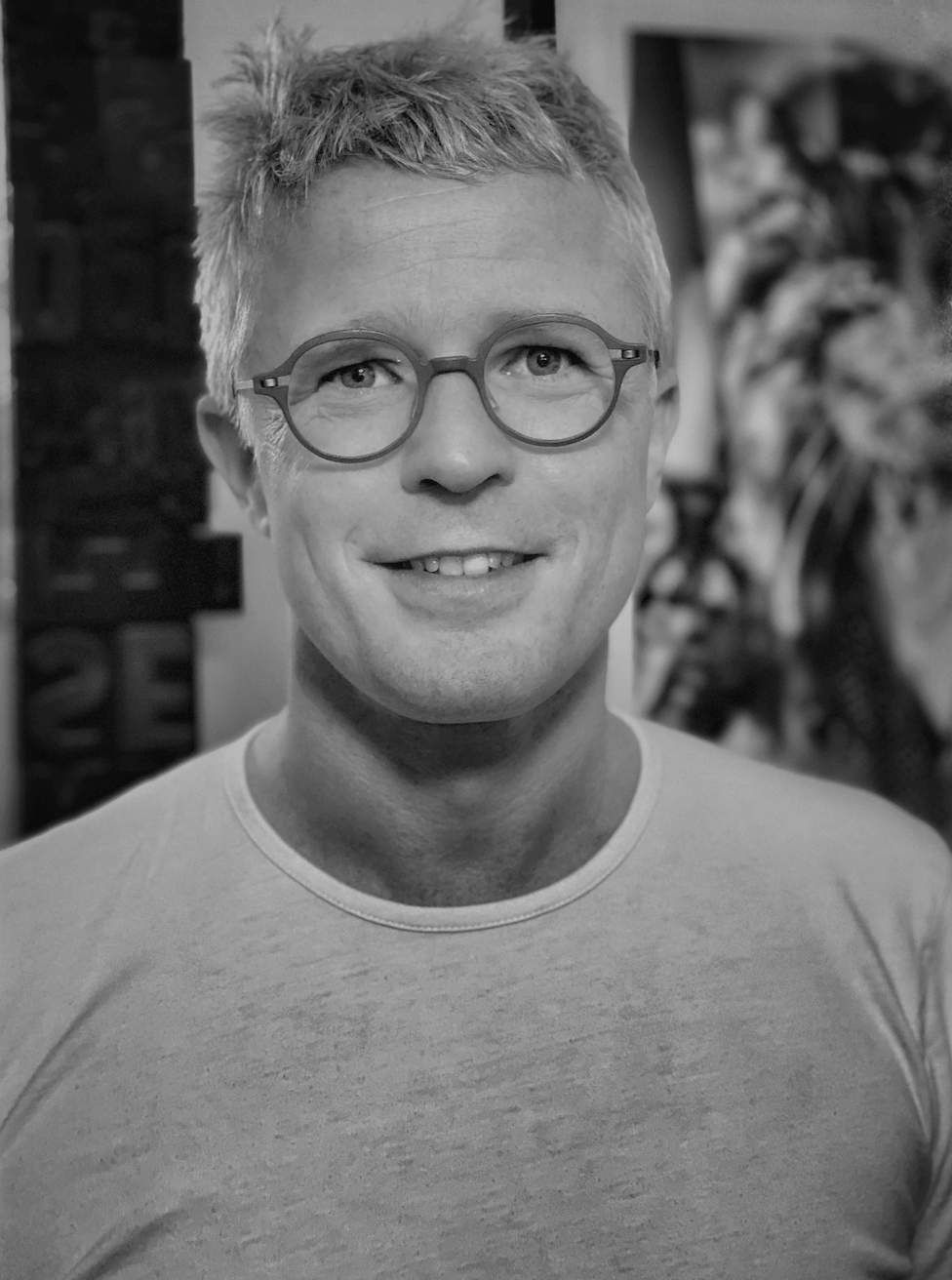 Operations Architect
Bruce Robertson
Bruce combines operations expertise with his passions for music, design and the arts to help create and operate Slow Places that truly reflect their locale and sense of community.
Bruce has a long list of successful openings under his belt, including Columbus Monaco, Aviator by Tag at Farnborough Airport, and South Place Hotel in the City of London. More recently, Bruce was General Manager of Shoreditch House, Soho House group's largest property by revenue, before being approached by Andre Balazs to join The Standard. As Managing Director, he was responsible for the development and launch of the award-winning flagship property The Standard, London.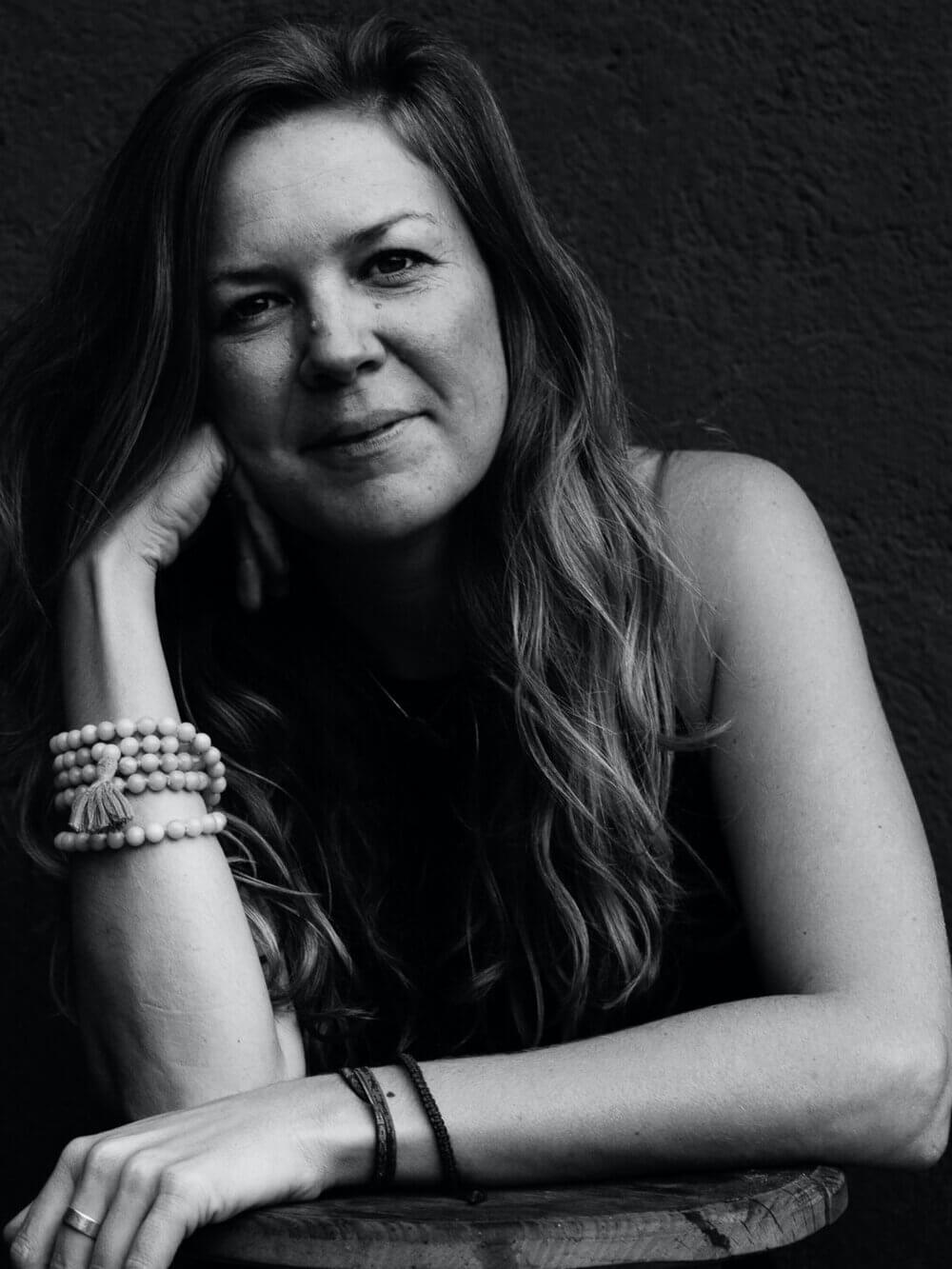 Writer
Susannah Rigg
Susannah is a Mexico City-based writer who wrote the Slowness feature, "Regenerating the Yucatán," exploring the work of Mestiza de Indias, a tropical regenerative agriculture project that supplies the Kitchen at Tulum Treehouse.
Susannah has lived in Mexico for almost a decade, spending more than six years in Oaxaca before moving to the capital in 2017. Her work has appeared in BBC Travel, Condé Nast Traveler, CNN, The Independent UK and Afar, among others. She is currently working on her second novel and writing a series of children's books taking children on magical adventures to ancient lands.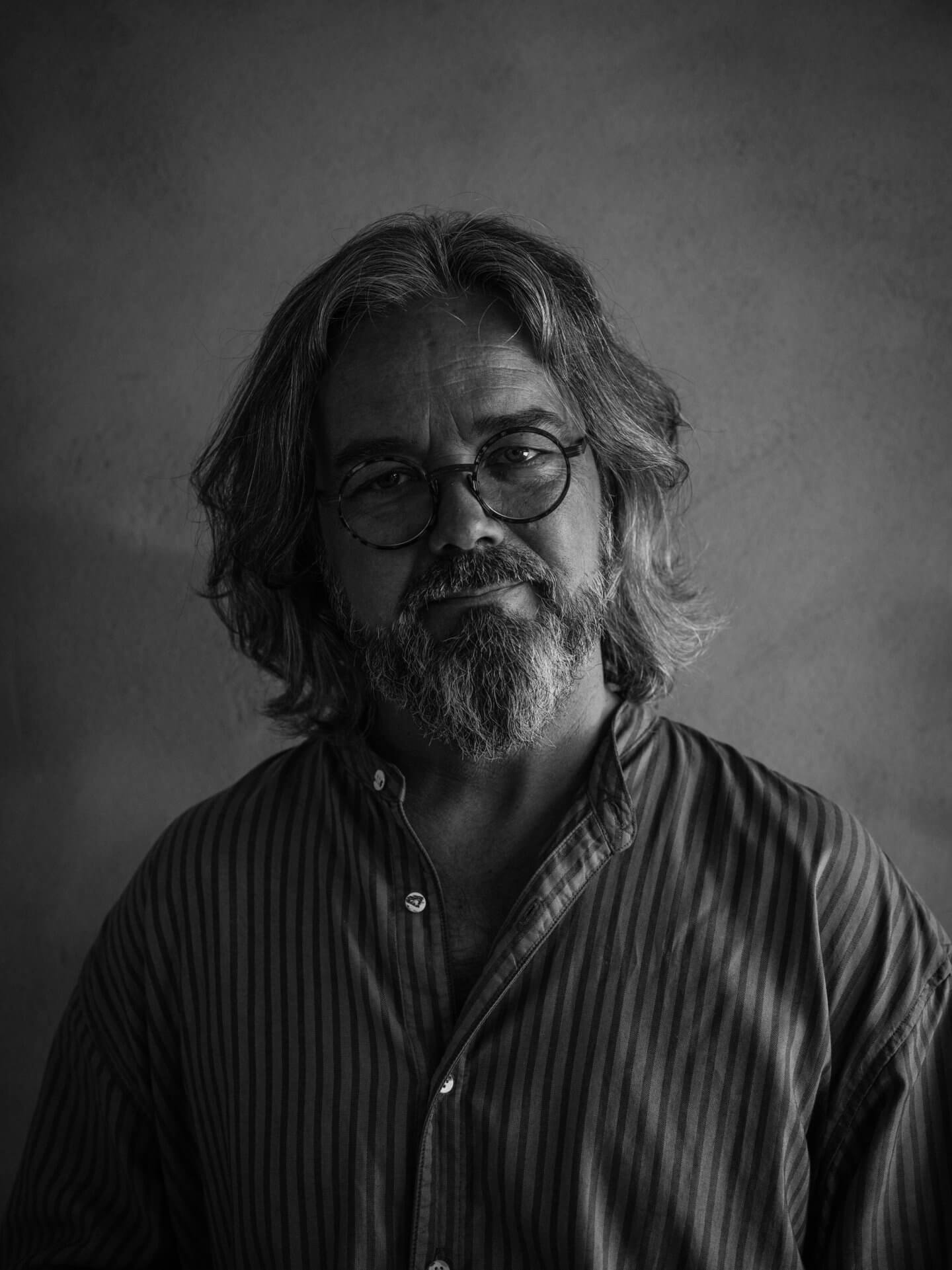 Designer
Armin Fischer
An interior designer across several of our Places and Projects, Armin is the founder in 2003 of Dreimeta, an award-winning design agency based in Augsburg with a focus on hospitality.
Dreimeta's interiors include La Granja Ibiza, Bikini Island & Mountain Hotel in Mallorca and numerous hotels in the 25hours group. The name "Dreimeta" comes from the German word for the number three, referring to the three-dimensional physical space in which the agency operates, and "meta," referring to the holistic view, the meta-level, a kind of bird's-eye perspective.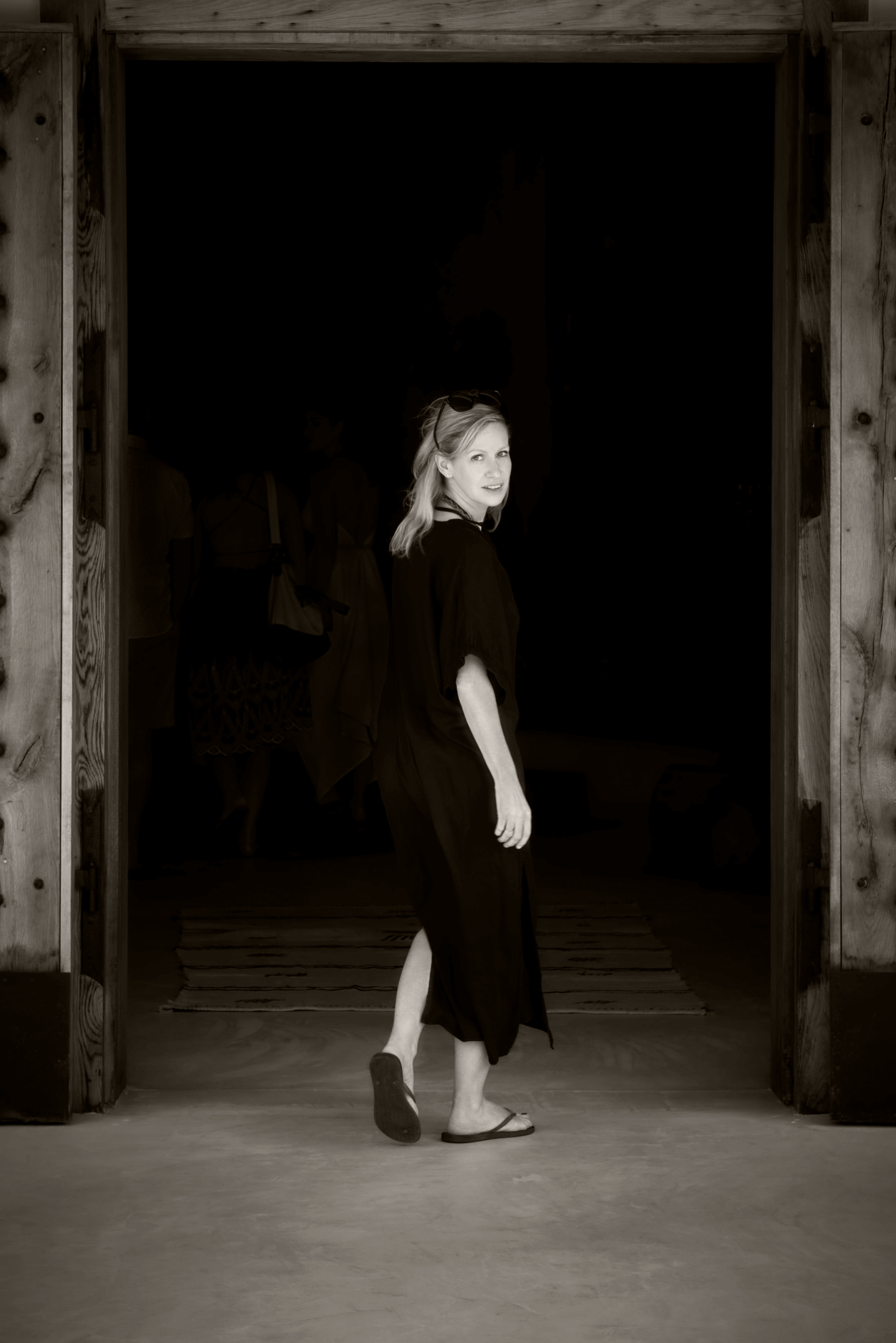 Interior Designer
Annabell Kutucu
Annabell is a key interior designer across several of our Places and Projects, most recently Simple, a laid-back beach restaurant on the northern end of Portugal's Caparica Coast.
She is responsible for award-winning creations in Europe and Mexico, including some of the most celebrated destinations in the Greek Islands. Working in collaboration with architects, craftsmen and artists, Annabell pays respect to traditional rural design while imbuing spaces with texture and soul, as with her work on the interiors of Tulum Treehouse.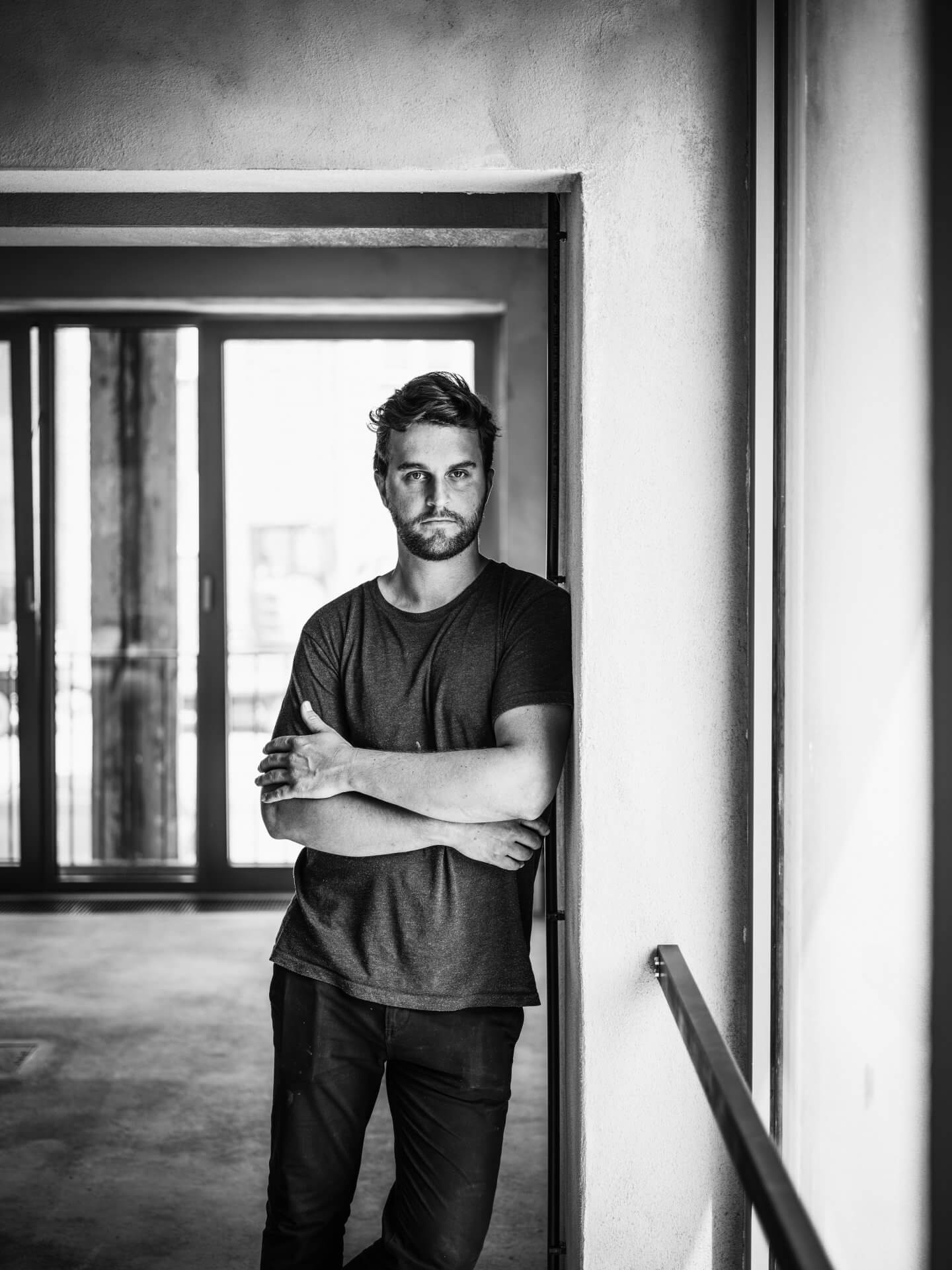 INTERIOR DESIGNER
TOM VAN PUYVELDE
The Belgian painter created the interior concepts for the Slow office at Marina Marina in Berlin and Casa Noble in Lisbon.
The core theme in his work is color. He relishes the nonlinear process of mixing and creating new colours. Using photographs as inspiration, each color is utterly unique, crafted to be as close to nature as possible. After receiving a Master of Architecture from Sint-Lucas in Ghent and a Master of Fine Arts from the Ghent School of Arts, he worked as the assistant of renowned Belgian painter Koen van den Broek, from whom he derived great artistic inspiration and guidance.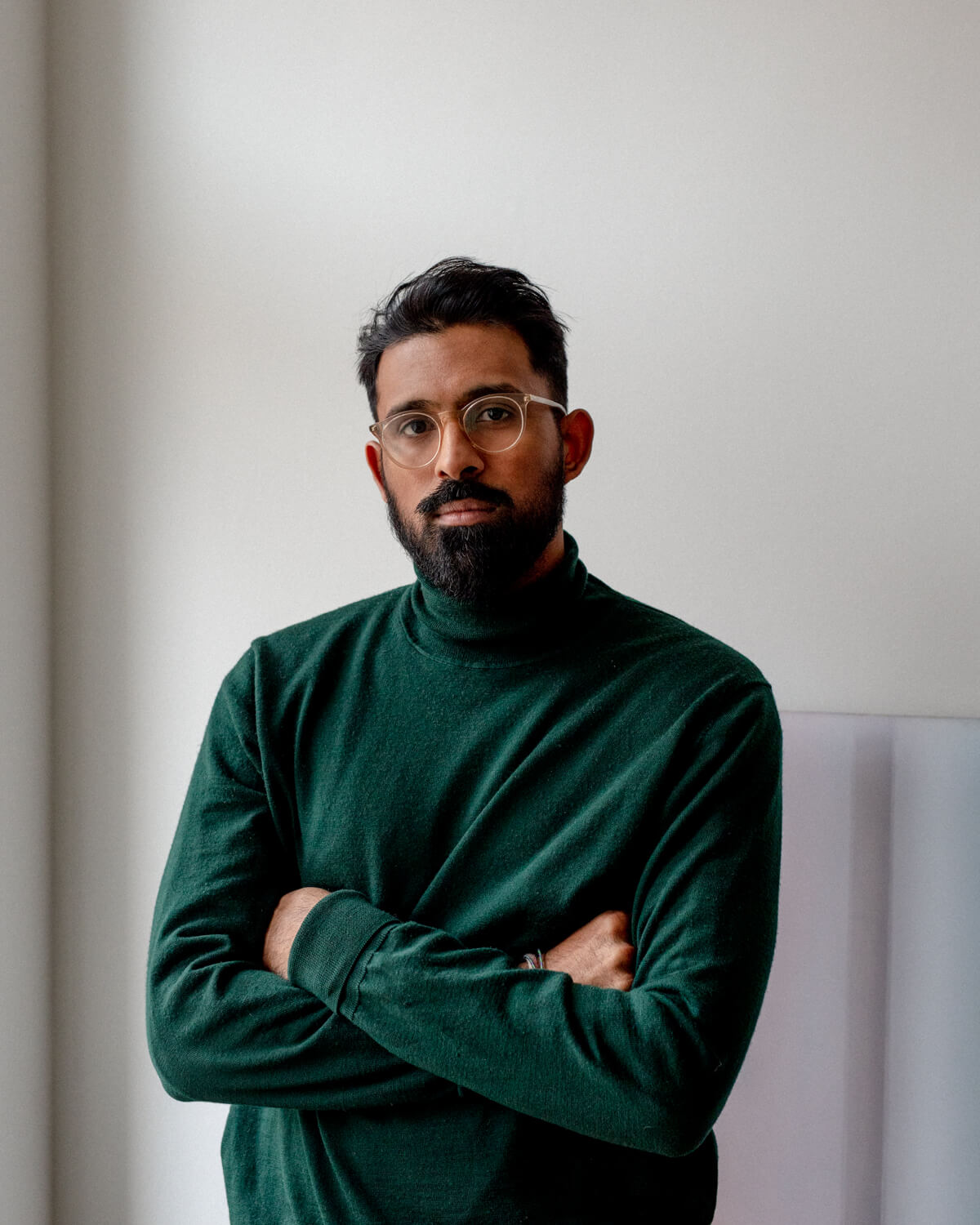 Photographer and Director
Vivek Vadoliya
His practice encompasses the use of documentary language to create portraiture, fashion and travel stories. His personal work celebrates community through capturing unique people, typically those from overlooked backgrounds. Recently he has been commissioned by British Vogue, The Financial Times and The Tate, to name a few.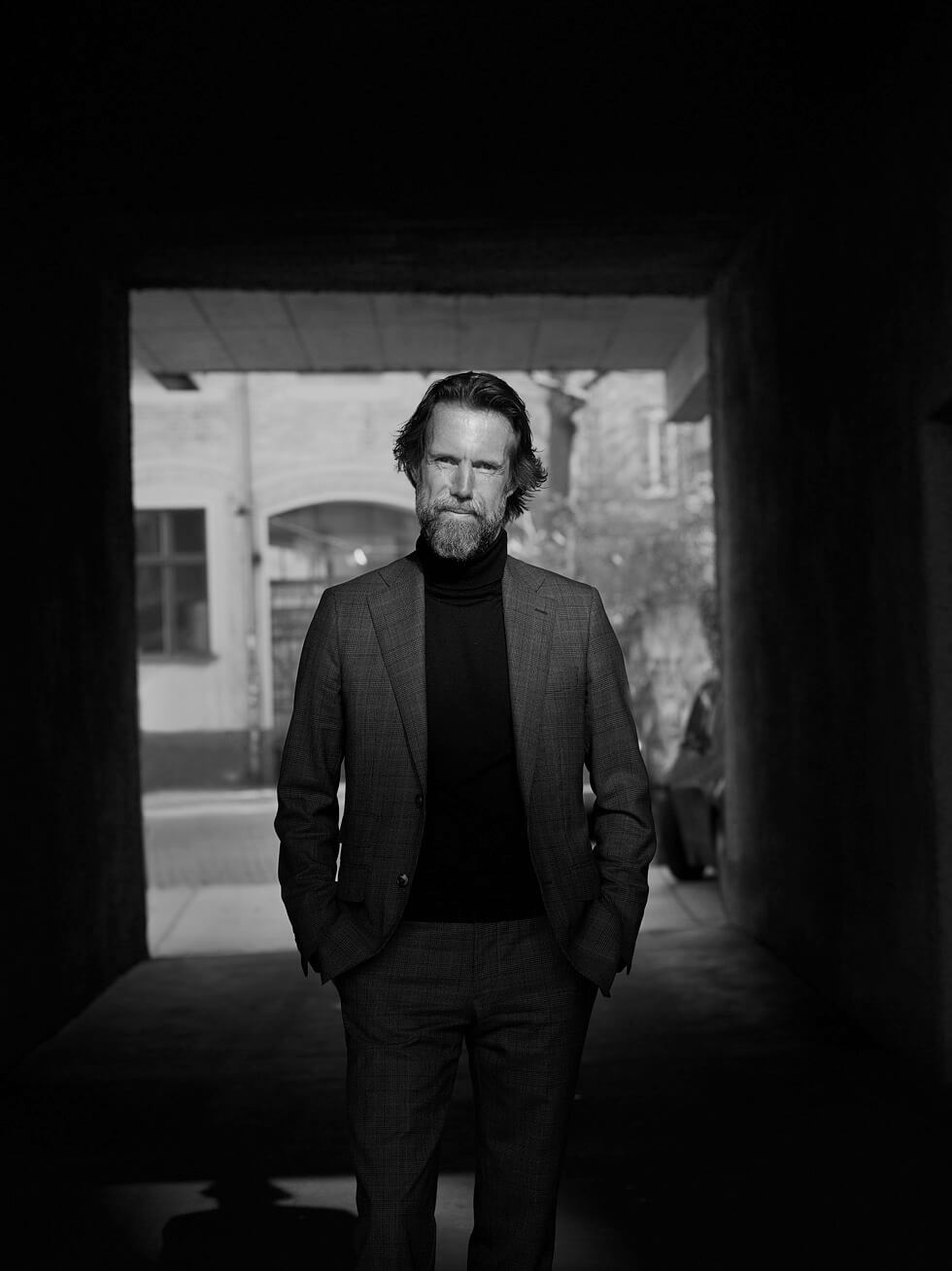 Founder
Peter Conrads
Peter cofounded Slow with Claus Sendlinger and has helped to guide its development over the past several years.
With his unique intuition and entrepreneurial spirit, Peter looks back on a long career in consultancy and investment in the public and private sectors. One of his first projects with McKinsey in New York was the re-organization of the United Nations in the early 1990's. Some years later, Peter specialized in strategic consultancy in the public sector in Germany. With his striking instinct for investment opportunities, Peter was always able to combine his expertise with his passion for design and architecture.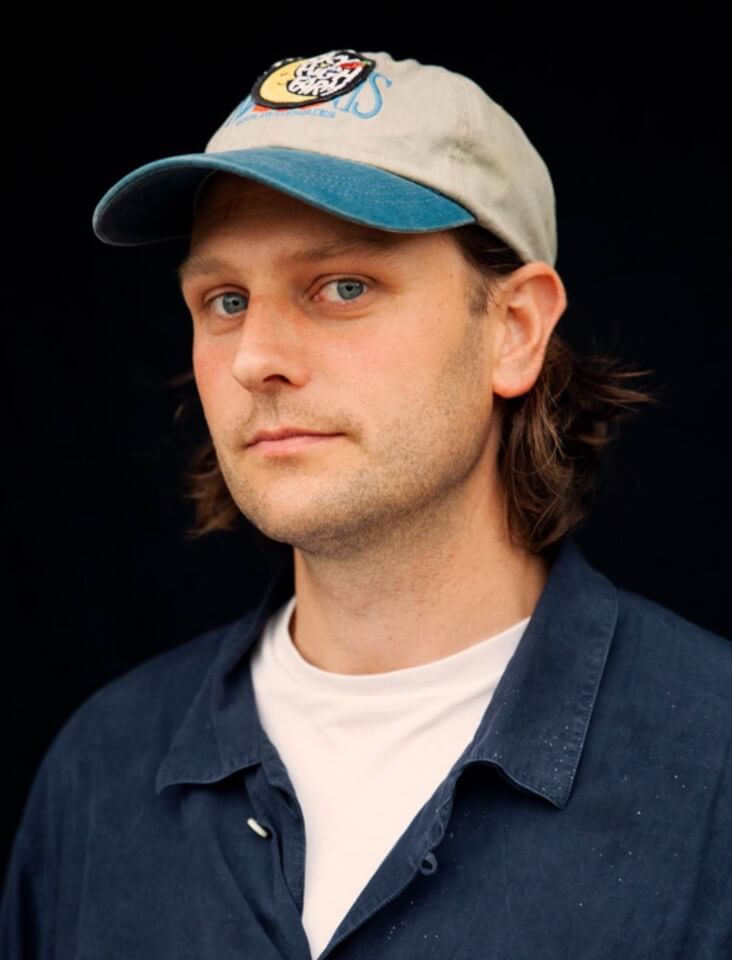 Chef and Restaurateur
Frederik Bille Brahe
The culinary mind behind Sofi bakery and Flussbad in Berlin, Frederik is a Copenhagen-born chef and restaurateur who worked in London and Paris before returning home to follow his dream.
Café Atelier September opened in October 2013 and became the launching pad for other ventures, including pop-ups in Milan, Tokyo, New York and London and creative direction for various events and brands. In 2017 Frederik opened Apollo Kantine & Bar in the historic art space Kunsthal Charlottenborg in Nyhavn and, a year later, Kafeteria in the National Gallery of Denmark, which he designed in collaboration with the artist Danh Vō. Read more about Frederik and his projects in this recent Slowness interview.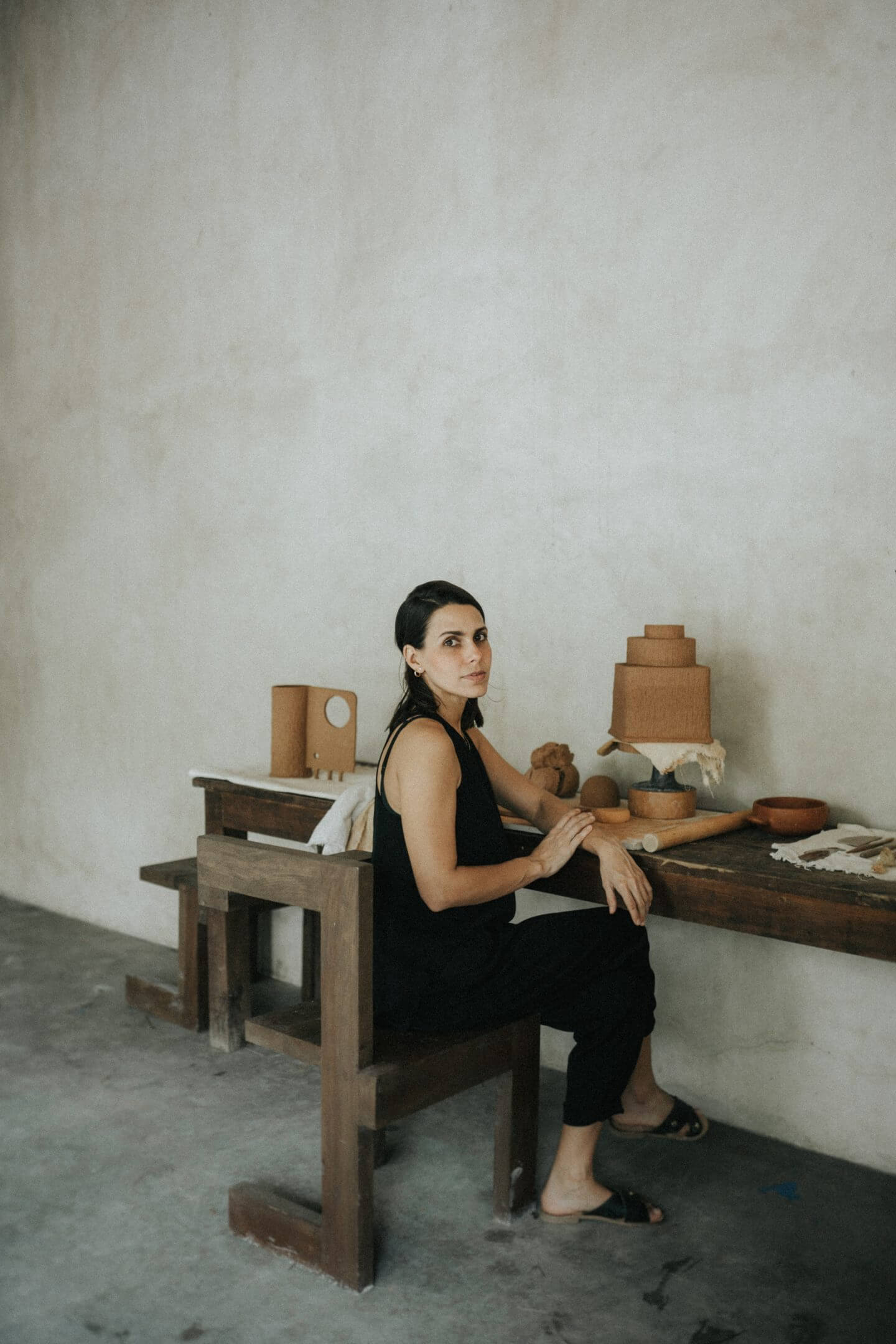 Artist in Residence
Uxii
Uxii, a self-taught ceramicist from Merida, was a recent artist in residence at Tulum Treehouse, where she continued her investigation into pre-Hispanic clay sculptures and objects.
During the residency, she explored local materials of the Yucatán, infusing them physically and conceptually into her sculptural works. Throughout her practice, Uxii creates sculptural pieces that emerge as a synonym of the sourced materials' make-up and surrounding nature. Her work comes as an extension or fragment from the ground, that materializes to create a utilitarian object or simply a sculptural piece that emerges as a synonym or representation of its nature and source.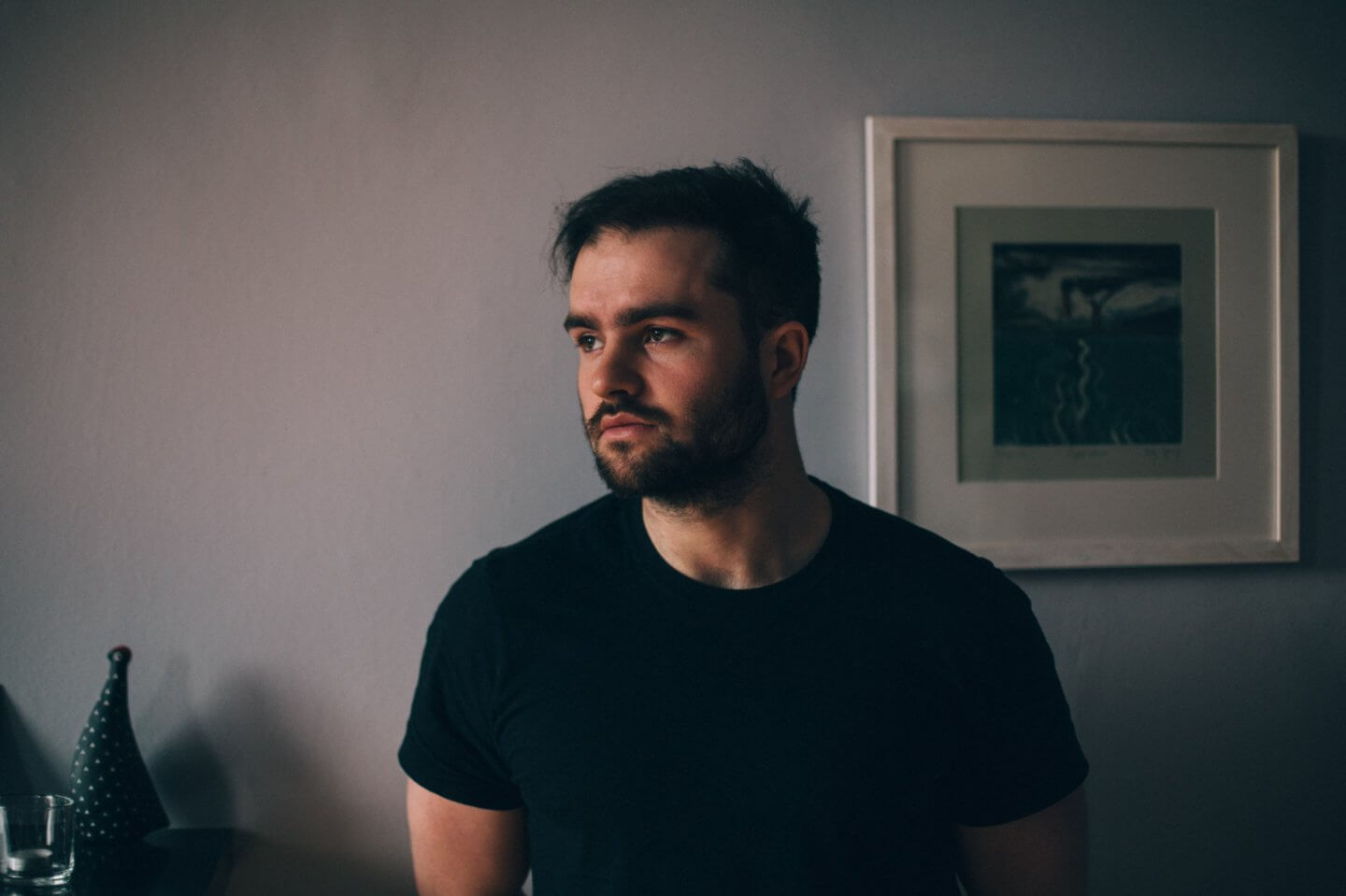 Photographer
Robbie Lawrence
A key contributor to Slowness, Robbie is a London-based Scottish photographer known for his painterly softness and sensitivity to his subjects.
Acutely attentive to the way images tell a story, Robbie's work deals in detail and nuance. From portraiture, travel and documentary to editorial work for a broad range of clients from the New Yorker and Financial Times to Nike and Vogue, he places the human experience front and center to create thoughtful, abstract images, with an emphasis on narrative. His books include Blackwater River, Freetown and A Voice Above the Linn.
Contact
Berlin
Zur alten Flußbadeanstalt 1
10317 Berlin, Germany
003468950988
LISBON
Rua Dom Francisco de Melo 15
1070-085 Lisbon, Portugal
00368870043
GENERAL inquiries
inquiries@slowness.com
PRESS & PARNTERSHIP
press@slowness.com
Reservations
reservations@slowness.com
CONTACT
hello@slowness.com