Opening in the summer of 2022, Simple is a restaurant and surf club devoted to the holistic principles of coastal wellbeing set behind the dunes on the quieter northern end of the Caparica Coast.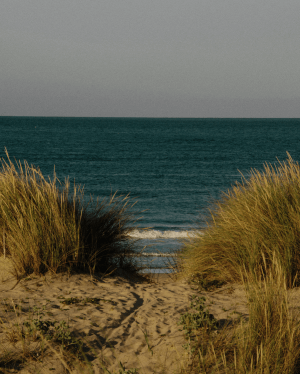 About the Project
Located 20 minutes outside of central Lisbon just beyond the iconic Ponte 25 de Abril suspension bridge, Simple São João is the first to open of several projects Slow is developing in Portugal, including a noble house in Lisbon, a sprawling clifftop farm on the Arrábida Coast and a naturopathic retreat set within an old-growth cork forest in Alentejo.
Slow conceived the project in collaboration with Sacha Gielbaum, who wanted to honor the spirit and artisanal traditions of the fishermen and farmers of nearby Cova do Vapor. Designed by Annabell Kutucu in collaboration with architect Bruno Marques, a raw-wood beach house in deep sepia and earth tones offers views to the open ocean and across the mouth of the River Tagus to Cascais.
"With Simple we wanted to create a place that feels like an artist's home on the Atlantic shore, a place that's always been there, with an easy, earthy approach that's in sync with the atmosphere of the area."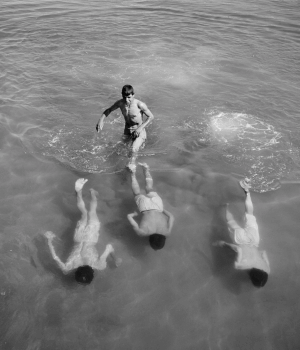 Restaurant & Beach
Simple's menu focuses on ultra-fresh Atlantic preparations of seasonal, locally sourced organic plants, soaked grains and sea proteins, as well as a thoughtful curation of Portuguese natural wines. The day's catch and harvest are grilled on a fire fed with holm oak and other local woods chosen for flavor, texture and patina.
Down on the sand, Simple's resident musicologist brings guests on a sonic journey through the coastal musical traditions of the Portuguese diaspora from Brazil to California to Alfama, evoking the good-spirited leisure and ease of classic beach clubs of the '60s.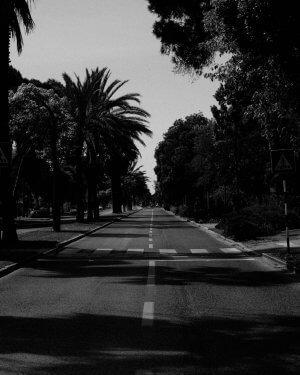 The Neighbourhood
Simple sits behind the dunes of São João, a stretch of Caparica Coast whose palm-lined roads and hilltop bungalows evoke southern California. Its northern neighbor is the fishing village of Cova do Vapor, an informal, self-run settlement that, with its improvised wooden structures, experimental artistic and social practices, is celebrated as a remarkable example of makeshift urbanism.
"We want to bring back forgotten ways to enjoy the ocean, while early-adopting rising ones, ultimately becoming the meeting spot for all longboard and alternative-shape board enthusiasts."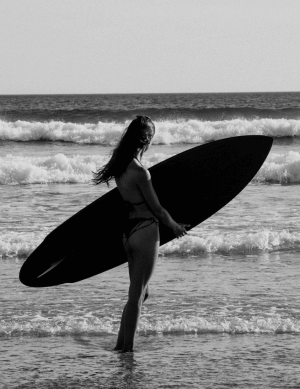 SURF CLUB
Ours is not a traditional surf school but a club devoted to instruction in what's known as the "Waterman Way." In surfing terminology, the "waterman" is a collective, nongendered term for a versatile athlete who can engage in a multitude of water sports. One of the first to bear the title was Duke Kahanamoku, the Honolulu-born Olympic swimmer credited with popularizing the ancient Hawaiian sport of surfing.
In the years since, the concept of the waterman has expanded to signify one who derives energy and meaning from the sea and from a coastal life lived in its totality, possessing skills and understanding of our waterways, oceans and stewardship of our environment. Flexible instruction and a membership scheme encourage immediate immersion in hollistic surf culture and the Waterman Way.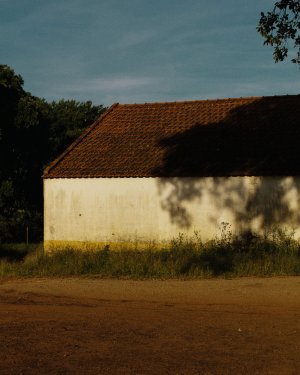 Project Materia
The kitchen at Simple sources its ingredients in collaboration with Matéria, a nonprofit platform founded by the Lisbon chef João Rodrigues that brings together many of Portugal's best independent organic farmers, fishermen, breeders and other artisanal producers and documents their stories, processes, challenges and traditions.
"I discovered something that made a great impact on me: the product is often a reflection of the producer as a person," said João. "So the person got much more interesting to me. The product depends on the producer and the love that he puts into that work."
Original reportage, photography, film, illustration and other forms of immersive storytelling
Latest Stories
Contact
Berlin
Zur alten Flußbadeanstalt 1
10317 Berlin, Germany
003468950988
LISBON
Rua Dom Francisco de Melo 15
1070-085 Lisbon, Portugal
00368870043
GENERAL inquiries
inquiries@slowness.com
PRESS & PARNTERSHIP
press@slowness.com
Reservations
reservations@slowness.com
CONTACT
hello@slowness.com