Jobs
Slow offers a wide range of positions in a collaborative, creative and entrepreneurial workplace devoted to pushing the boundaries of what contemporary hospitality can be. Please send a cover letter and resume, and we will get in touch. We look forward to hearing from you.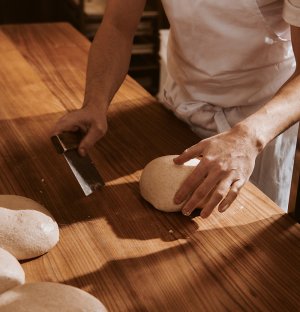 Place
Title
Department
Location
Slow
Accountant
Finance
Berlin
Open
Close
To support our finance team with day-to-day operations, we are looking for an Accountant at our headquarter in Berlin. You should have a genuine interest in trends within the hospitality world and be able to identify with the principles and ethos of the Slow vision. Content creation and community are core pillars for our businesses; prior experience working with these in a financial role would be highly valued.
Responsibilities
Invoice approval according to tax requirements
Preparation of accounts
Reconcile accounts payable and receivable
Preparation of monthly and annual financial statements
Preparation of (sales) tax returns
Actively liaise with tax consultant
Preparation of budget/actual comparisons
Support in the preparation of budgets and ensuring that they are adhered to
Support in the analysis of financial data and the derivation of actions
Preparation of ad-hoc analyses
Support in the implementation of relevant system and financial processes as well as in the restructuring of accounting processes
Qualifications
BA Degree or higher in Accounting or related field
1-2 years of experience as an accountant, or similar roles
Excellent knowledge of accounting regulations and procedures, especially HGB
Very good MS Office skills, especially Excel
Strong analytical & communication skills
Hands-on mentality
Excellent written and verbal communication skills in German and English
Starting date: Immediately.
Sofi
Finance & Administrative Assistant
Finance
Berlin
Open
Close
In einer sorgsam restaurierten Backsteinfabrik in Berlin-Mitte befindet sich Sofi – unsere Bäckerei, die sich dem ehrlichen, traditionsreichen Handwerk und dem Geschmack alter Getreidesorten widmet. Sofi ist die erste Kollaboration des dänischen Kochs und Gastronomen Frederik Bille Brahe und Slow.
Für die Unterstützung unseres Store Managers bei administrativen & finanziellen Aufgaben suchen wir ab sofort eine Person wie Dich, die unsere Vision und Philosophie versteht und in Ihrer tagtäglichen Arbeit umzusetzen weiß.
Aufgaben
Accounting
Buchhaltung (Kreditoren/Debitoren) und Kontenklärung
Vorbereitende Lohnbuchhaltung und Zahlungsverkehr
Erstellung von regelmäßigen Berichten
Mitwirkung bei Monats- und Jahresabschlüssen und bei der Budgetierung
Unterstützung des Store Managers und der Geschäftsführung in allen administrativen und Finanzthemen, z.B. Kommunikation mit Behörden, Beschaffung und Aufrechterhaltung von Genehmigungen, Ad-Hoc Analysen, Lizenzen etc.
Administration
"Go-To-Person" für das gesamte Sofi Team
Unterstützung des Store Managers bei der Dienstplanung und monatlichen Inventur
Personaladministrative Aufgaben, z. B. Onboarding, Verwaltung der Stammdaten
Unterstützung bei der Umsetzung und Einhaltung sicherheitsrelevanter und arbeitsmedizinischer Maßnahmen
Unterstützung bei der Bestellung von Getränken und Waren; Kontaktperson für Dienstleister und Lieferanten
Profil
Hands-On Mentalität und proaktive Arbeitsweise
Ausgeprägte analytische und kommunikative Fähigkeiten mit exzellenten Sprachkenntnissen in Deutsch und Englisch
Sehr gute MS-Office-Kenntnisse, insbesondere Excel
Vorzugsweise 1-2 Jahre Erfahrung im Admin, Finance, HR oder Studium/Ausbildung in Rechnungswesen oder einem ähnlichen kaufmännischen Bereich
Wertschätzung des Bäckereihandwerks
Baker
Food & Beverage
Berlin
Open
Close
Located in a carefully restored brick factory in Berlin-Mitte, Sofi is our bakery dedicated to honest, traditional craftsmanship and the taste of ancient grains. Sofi is the first collaboration between Danish chef and restaurateur Frederik Bille Brahe and Slow.
We are seeking an experienced baker to join the Sofi team in Berlin. A collaboration between Slow and Danish chef and restauranteur Frederik Bille Brahe, Sofi embraces the craft tradition of baking on a quest to right some of the wrongs of industrialization. Beginning with grains sourced from some of the best small organic farmers in Northern Europe, Sofi's bakers work to recover and preserve the true flavors of these ancient grains, from the wild, piquant flavors of Emmer to squishy champagne rye.
Description
Professional experience in professional kitchens working as a chef or baker
Demonstrates a basic understanding of bread making and fermentation
Responsibilities include production on lamination, pastry and bread stations
Maintains an organised workplace and strives to execute consistent products
Exhibits a passion for bread, pastry and food and shows an interest in working with high quality ingredients
Assists team with food preparation and execution for breakfast and lunch
Eager to expand baking knowledge and work as part of a team
Contributes to building a kitchen environment that is respectful, thoughtful and supportive; and holds a place for open communication
Starting date: Immediately.
Store Manager
Food & Beverage
Berlin
Open
Close
Located in a carefully restored brick factory in Berlin-Mitte, Sofi is our bakery dedicated to honest, traditional craftsmanship and the taste of ancient grains. Sofi is the first collaboration between Danish chef and restaurateur Frederik Bille Brahe and Slow.
In collaboration with selected organic farms, the unique flavors of ancient grains are preserved - from the wild, spicy taste of emmer to juicy champagne rye. In addition to three rotating breads - a box-fermented Berlin loaf made with mixed wheat, a daily loaf and a Danish rugbrød - there is a selection of cakes, cookies and croissants, from a cardamom and orange-filled Morning Bun to the Artisan, a typical Danish cheese roll with whipped butter, as well as chocolate sourdough cakes, twice-baked croissants and freshly baked Italian focaccia.
For the operational management of Sofi, we are immediately looking for a Store Manager who understands our vision and philosophy and knows how to implement it in his daily work.
Responsibilities
Positioning Sofi as one of the leading bakeries in Berlin
Develop and grow the customer base and continuously enhance customer loyalty
Ensure a smooth operation at all times by efficiently managing resources
Responsible for the continuous development of Sofi
Responsible for the development of products and offers in close cooperation with the bakery team
Tasks
Operation
Continuous review of service quality according to standards
Management of B2B sales and development of the B2B business
Responsible for relationships with the landlord and local community
Negotiating with and managing suppliers
Responsible for ordering beverages and related goods
Production planning and optimization in close collaboration with the master baker
Implementing and monitoring hygiene and quality standards according to local requirements
Responsible for ongoing maintenance measures from a technical, structural and operational perspective
Personnel
Responsible for administration and overall scheduling for all employees
Recruitment and training of staff as well as training of the service team
Conduct regular feedback sessions with staff members
Responsibility for all personnel matters
Finance & Controlling
Regular financial reporting to owners and management
Management of budget and financial plans as well as expenditure control
Management of invoices & cost control in cooperation with the Slow Team
Overseeing the daily closing of accounts
Responsibility for obtaining and maintaining all permits & licenses
Provide sales analysis and take action as needed
Responsible for monthly inventory
Communicating with relevant authorities, cooperative, etc.
Marketing & Communications
Lead all communications and marketing activities
Planning and execution of events
Continuous maintenance of social media channels
Handling of media inquiries
Qualifications
BA degree or comparable education
3-4 years of experience in the hospitality industry, preferably in Berlin
Experience building and leading a team
Experience in financial management and processing in the hospitality industry
Strong creative and communication skills
Hands-on mentality and proactive approach to work
Very good written and oral communication skills in German and English
Appreciation of the bakery trade
Starting date: Immediately.
Contact
Berlin
Zur alten Flußbadeanstalt 1
10317 Berlin, Germany
003468950988
LISBON
Rua Dom Francisco de Melo 15
1070-085 Lisbon, Portugal
00368870043
GENERAL inquiries
inquiries@slowness.com
PRESS & PARNTERSHIP
press@slowness.com
Reservations
reservations@slowness.com
CONTACT
hello@slowness.com