Book a Table
Please fill in the details below and we'll get back to you shortly with an update regarding booking options.
Thank you, your reservation request was successful. Our reservation team will get back to you shortly. 
Opening in 2024, Flussbad is a home for adventurous culture and ideas that aims to build a kinder, more collaborative world.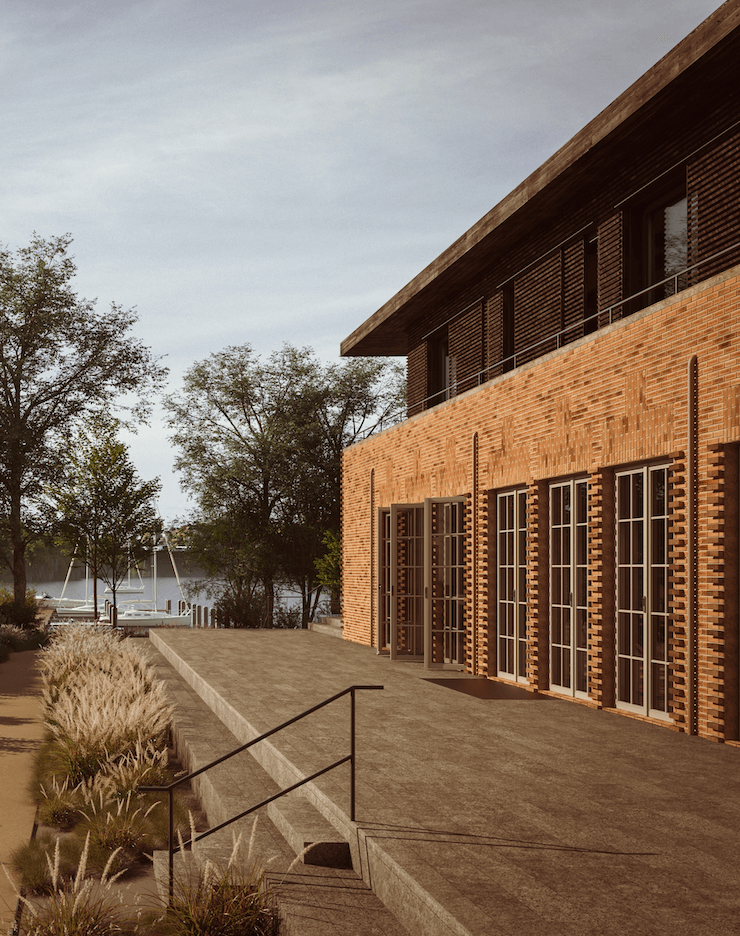 BOOTSHAUS
Kantine and Restaurant
A restaurant concept by Danish chef Frederik Bille Brahe in one of the original river bath structures focuses on sustainable, vegetable-forward cuisine. The freshest seasonal and regional produce makes its way to Bootshaus kitchen, where it's transformed into simple, accessible cuisine for the ground-floor Kantine and more refined multi-course meals for the second-floor restaurant.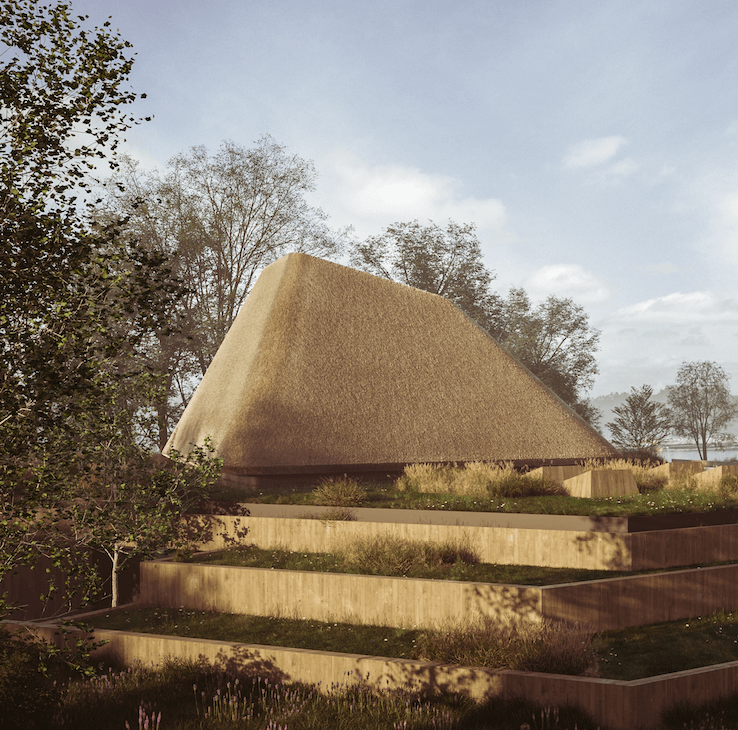 REETHAUS
Subterranean performance space
A dizzying variety of performance, practice and experimentation takes place at the Reethaus, a subterranean performance space with an in-built 360-degree sound system. With its hand-thatched reed roof and monastic cement interiors, the Reethaus was designed by Austrian architect Monika Gogl in homage to ancient temples and natural voids.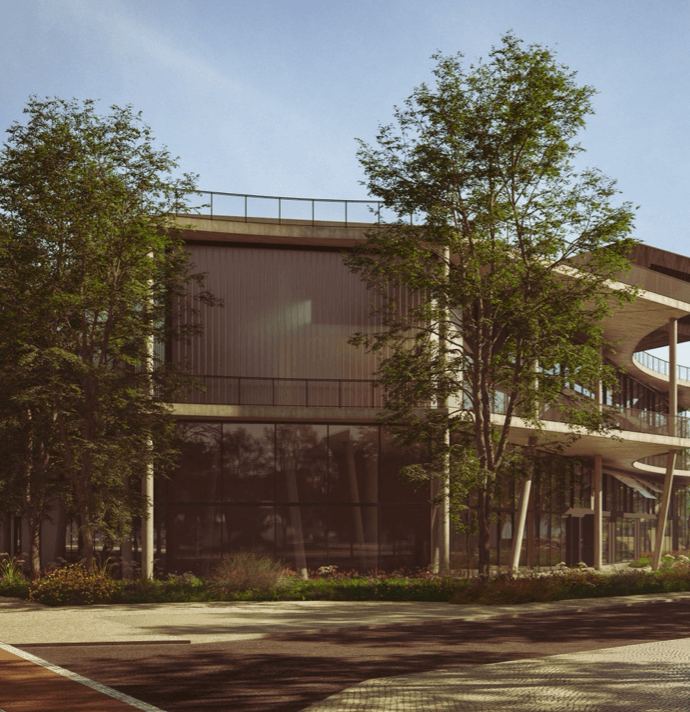 HOTEL
28 guestrooms
Designed by Arno Brandlhuber with Christian Kerez and Muck Petzet, the hotel structure is the central hub of the campus' assemblage of adaptive reuse and new constructions. The modular curved concrete structure houses 28 guestrooms.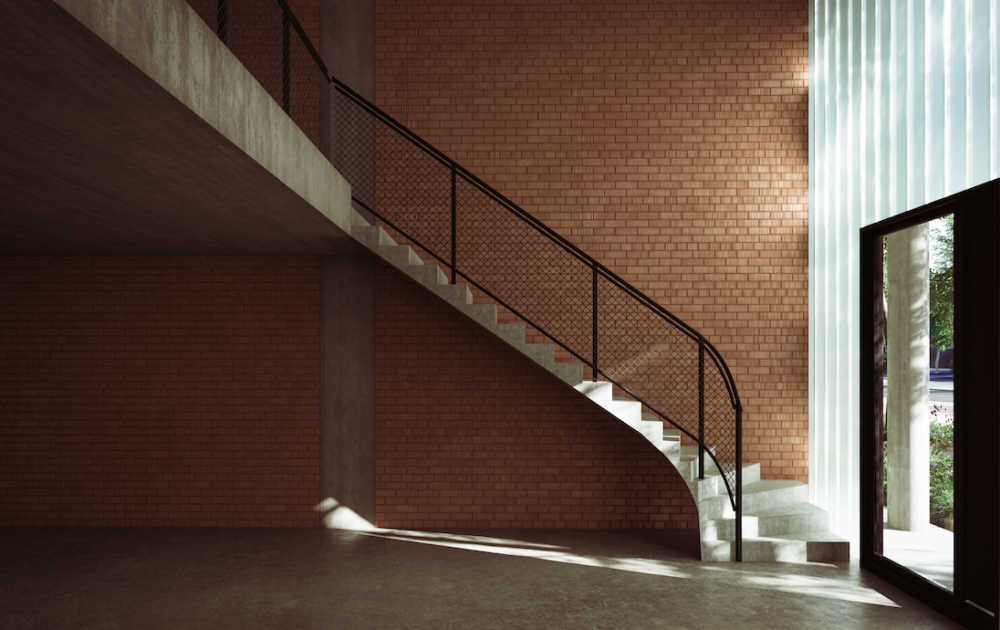 LOFTS
Offices and studios
Spread between a new construction and an original concrete structure that was once a local customs administration building, office spaces host a range of companies, agencies and organizations with shared values and common goals.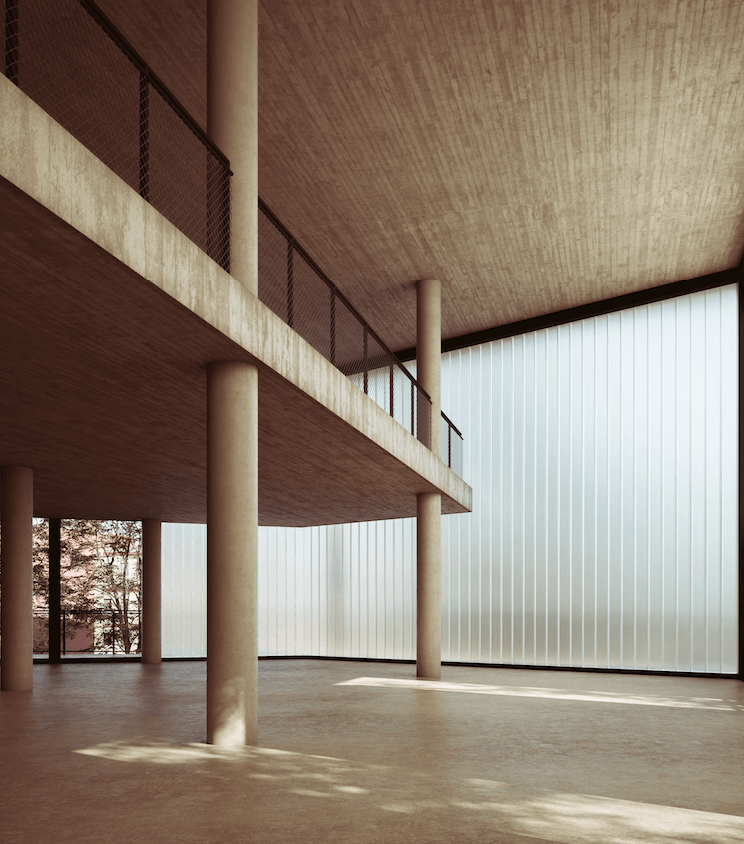 GALLERY
Exhibition space
The Gallery comprises a ground-floor exhibition space with a shape-shifting modular seating structure where the Slow community comes together to share knowledge, ideas and creative works.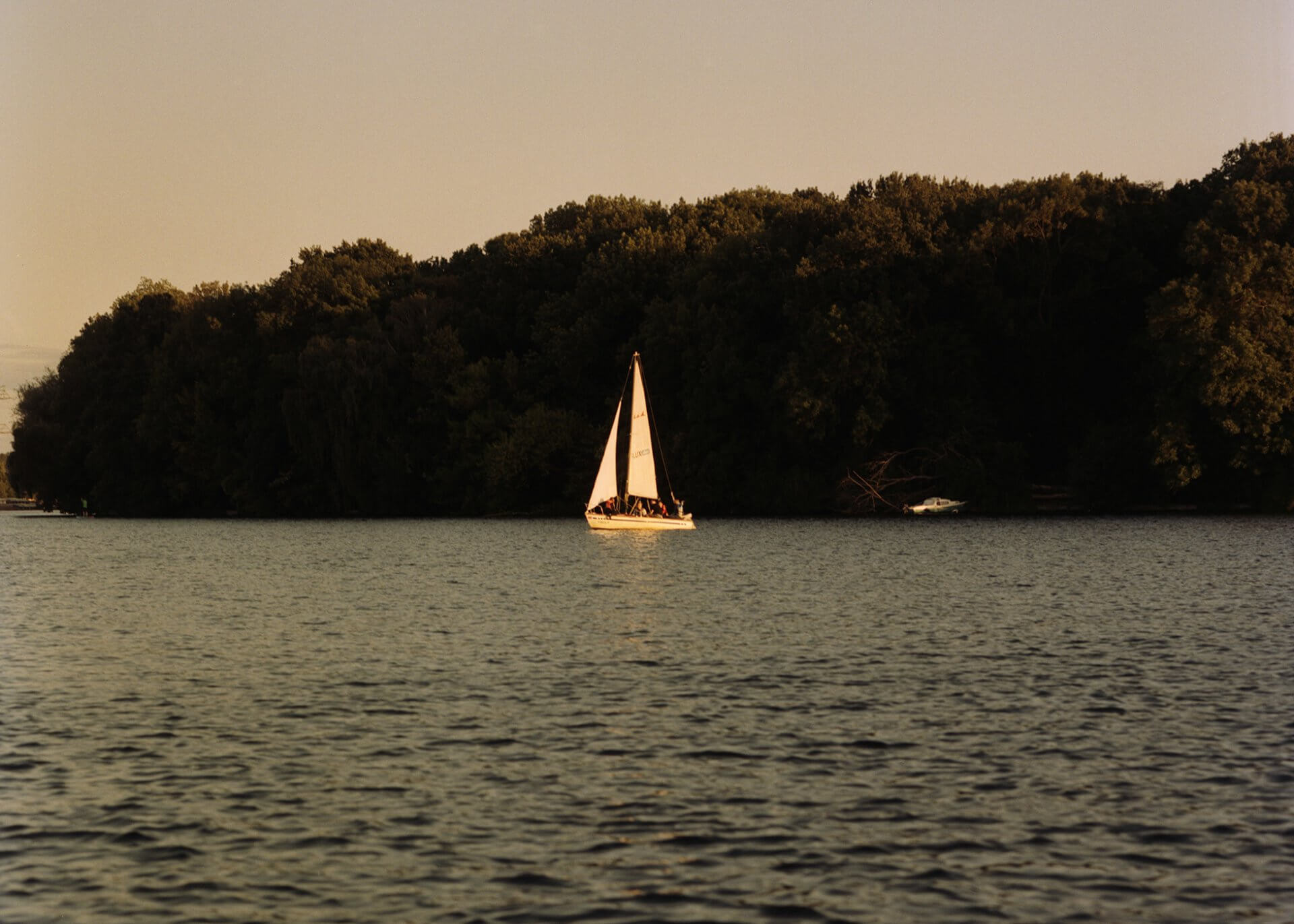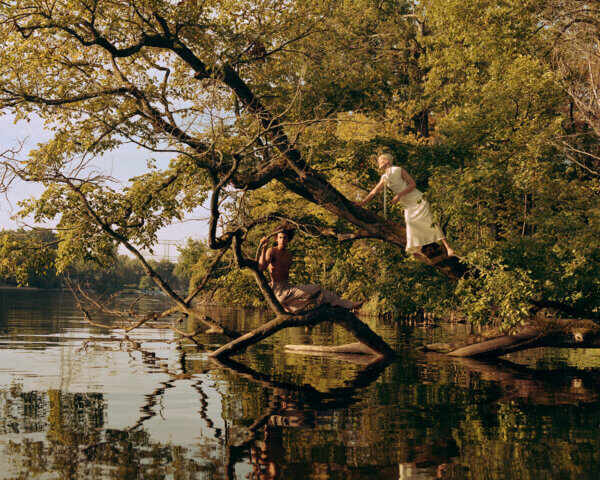 The History
Flussbad occupies the site of the former Lichtenberg Municipal River Baths, a Weimar-era public bathing facility that once welcomed up to 10,000 visitors per day. Opened to much fanfare in May of 1927, the 50,000 square-meter plot on the Rummelsburger Bucht included four outdoor pools lined by wooden walkways, a diving tower, changing cabins and a sandy beach. Designed by pioneering architect and city planner Rudolf Gleye, the site was colloquially known as Freibad Klingenberg because of its proximity to the massive Klingenberg combined heat and power plant (today a natural gas plant run by Vattenfall). During the cooler season, the water in the warm pool was heated with runoff water from the neighboring power plant.
The river baths closed during the Second World War, then opened briefly after the war ended before shutting down for good in 1950. By that time, most urban riversides were too polluted to allow bathing, and nearly all of Europe's many river baths had closed down. From the 1950s until German reunification, the site was home to the East German customs administration. Then it was left dormant. Nature took over, turning the former open-air swimming pool into an enchanted natural landscape, a perfect spot for illegal raves in the 1990s and early 2000s. Today's Flussbad nods to the site's unique history through its sustainable redevelopment of ex-industrial eastern Berlin for the purpose of leisure and hospitality.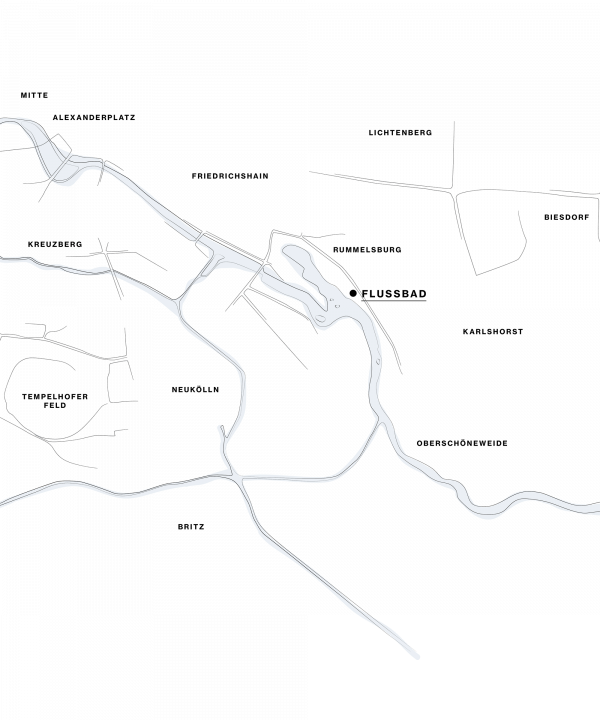 CALENDAR
From film screenings and live musical performances to workshops, talks and exhibitions, we curate a year-round cultural program devoted to the cultivation of arts, crops and inner gardens.
Meditations on slowness through photography, film, art and original reportage.
Latest Stories
Contact
Berlin
Zur alten Flußbadeanstalt 1
10317 Berlin, Germany
003468950988
LISBON
Rua Dom Francisco de Melo 15
1070-085 Lisbon, Portugal
00368870043
GENERAL inquiries
inquiries@slowness.com
PRESS & PARNTERSHIP
press@slowness.com
Reservations
reservations@slowness.com
CONTACT
hello@slowness.com